The golden hues of this Glamorous Unicorn Baby Shower gave the room an elegant and fun look that is quite memorable. With Time2Partay behind the wheel, this event had a professional styling that was quite fantastic.
Utilizing a lovely massive window space with sheer curtains, a rainbow of streamers were hung looking very adorable lit up with the sunlight. In front of the streamers sweet, golden unicorns, onesies and stars hung fashionably. A huge golden frame stood at the back of the table, acting as a perfect centerpiece displaying printed art that introduced the theme spectacularly.  On each side of the table columns of pink balloons drew the eye. In front of them vintage styled lanterns in cream held candles, adding a cozy touch to the table.  
The dessert table was covered in a wonderful, shimmering golden cover giving a glitzy vibe.  The sweet little one's name was spelled out in wooden letters at the front of the table adorned with an adorable little flower.
The edibles all had sweet pastels incorporated that matched the theme tones perfectly.  Sugar cookies shaped into onesies and bottles stood beside more sugar cookies shaped into the baby's name.
For a unique addition to the treats, cupcakes were frosted in lots of different colors and a some had cones turned upside down over them, creating a tasty and adorable treat for guests to enjoy.
The beverages fit nicely on the table on each end, set on a tall stand allowing for easy access. With different drinks offered, everyone was sure to find a tasty option.
Sweet thank you gifts were placed in pink bags with personalized labels to take home after the party.  The celebratory cake was very cute with two layers frosted in pink and a unicorn and rainbow perfectly added to it.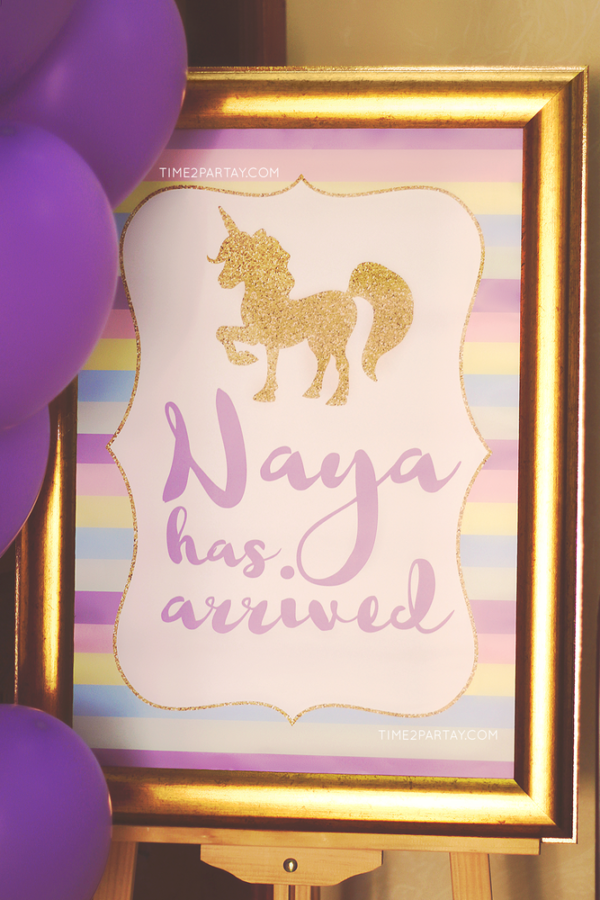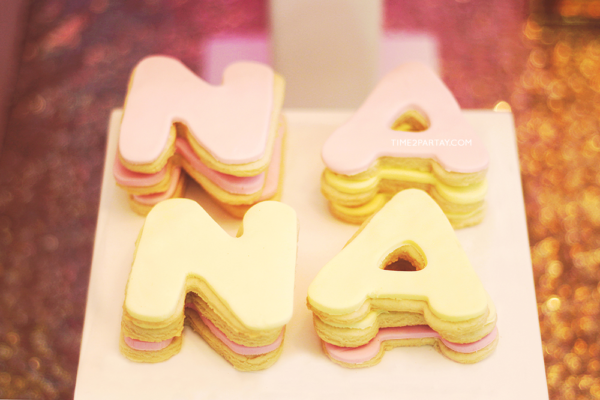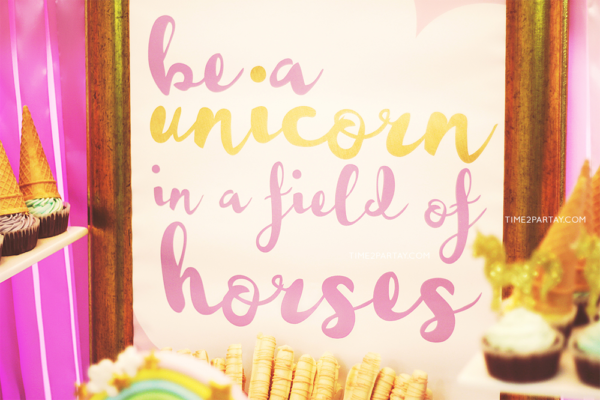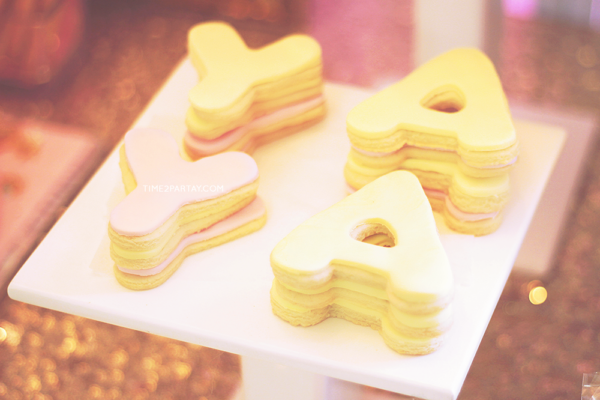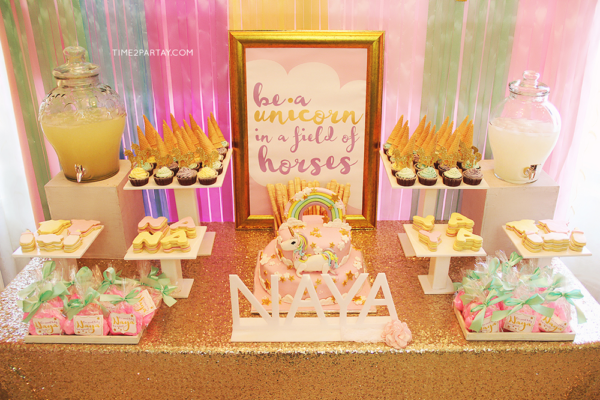 Credits –
MORE INSPIRATIONS: