Alisa Lewis Event Design styled a very unique and lovely baby shower that was themed around baby-to-be's name, Sage.  Taking her name, they all came up with this fantastic Herb Inspired Baby Shower and it turned out to be quite memorable.
There were chalkboards strategically placed around the room with various phrases such as, "I'll Love you Forever, I'll Like you For Always, " that created a warm and personable atmosphere, bringing the guests into a world of fun.
The guest table was exquisite, placed in front of a large window, the sun lit the room up fantastically. Set up in a large rectangular row, this family style seating was ideal for everyone to really spend that quality time together. The tables were covered with white cloths that really enhanced the light and elegant feel of the event.  The centerpieces on the tables were floral perfection, with vibrant yellow flowers that were sure to please. In between each adorable vase was a small potted herb that you can almost smell, that fantastic aroma, through the photo itself. Each herb was labeled so the guests would know what each was.
The buffet table was also set in front of a window, really utilizing the natural light, keeping right in line with that elegant atmosphere. One of the ideas that I thought was absolutely wonderful was a small yellow footstool that was used as a tray to hold a yummy snack.  The layering effect was very nice, everything was set to be easily accessible and looked delicious to munch on.
For the party favors, each visitor received an heirloom sage, seed packet that allowed guests to bring a little life into their own homes with a wonderful smell that can be used for cooking delicious meals! This party was definitely a one-of-a-kind, beautiful event.
Credits – Photography: Rebecca Hollis Photography
Event Design: Alisa Lewis Event Design
Floral Design: Garden of Eden Florals
Venue: Blackwell Hotel
Rentals: the Attic Vintage Rentals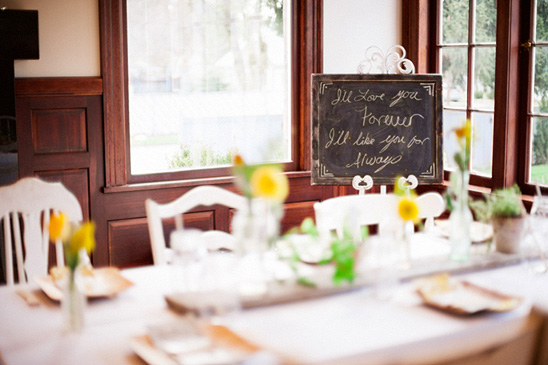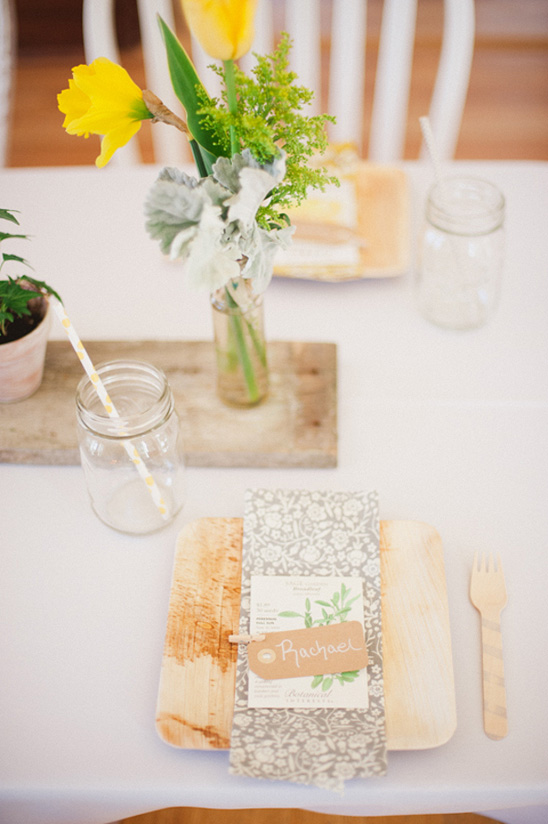 MORE INSPIRATIONS: