Leopard Chic Baby Shower by Lourdes of Blooming Beauties.
With a little inspiration from A to Z Celebrations and Mother-to-be, Lourdes put together a creative and beautiful event with this Leopard Chic Momma baby shower.  Starting right off with the welcome table this party was impeccably put together. The table was covered in a creamy white cloth that made the prints and bright colors of the other decorations really stand out.
Lourdes found the letters for BABY and painted them up to showcase on the table right in front of two wonderful bouquets of brilliant flowers. The back of the table attracted attention as well with a fantastic pregnancy wire form and a Welcome note for all the guests to enjoy.
To encourage warmth and closeness, circular tables were used all with the white table cloths that matched the welcome table. Each table featured a beautiful bouquet of flowers and Mother's table had her own special bouquet in a gigantic vase that really stood out in brilliance.
The place settings were set up with cute little tea cups and fantastically folded pink and black napkins that went very well with this Leopard Chic theme. Each place also had a special little tag for the guests to read, keeping everyone entertained.
The buffet was set up very smoothly curving around a corner.  With the white table cloths and an overlap of light pink, this buffet was adorably put together. There were pink and black balloons in the background and the table was also covered with print cloths and more lovely flowers.
The dessert table was perfection at this event. With the white underlying tablecloth again, this table matched the others perfectly while allowing the vibrant colors on the dessert to stand out. The cake was a little sleeping baby in a pink dress sleeping on a pretty leopard cushion, it was very detail and my favorite part of this party!
This is what Lourdes said about the baby shower –
"The mom to be, Jennifer reached out to me to make 5 small arrangements for her baby shower and a candy station.  She told me theme was pink and leopard.  She told me design was up to me.  All the other details, besides those 5 arrangements, were all my idea and executed by me.  She is a single mom and being raised by a single mom myself, I had to make it special so I ran with the "Leopard Chic"  theme and started doing research online for the pregnant wireform and the rest was history.  I was inspired by A to Z Celebrations.  She designed a leopard party for one of her daughters as well.  Most of the hispanic community tends to use those large white chairs for baby showers.  I personally think they are very old fashion so I found this large back chair that reminded me of the movie "Coming to America" and it screamed royalty and it screamed Wild so I knew that it had to be the moms chair.  We dripped it in flowers and added the baby shoes (hand made by my friend) and a small bouquet of flowers and when the mom saw it, she lost it.  She was so shocked that someone would do this for her and that it was different.  She cried from pure joy"
Credits –
Blooming Beauties (www.blooming-beauties.com) prepared all the flowers, decor and printables
Venue: The Glass Room at Elegant Affairs in Springfield, MA
Cake & Cupcakes: Evelyn's Bakery in Chicopee, MA
Photographs: K & C Photography in Chicopee, MA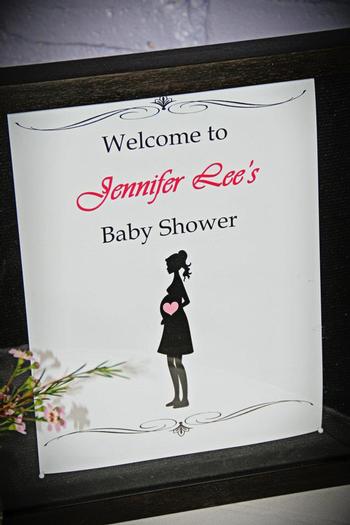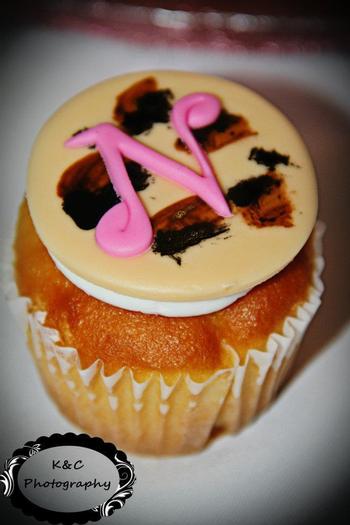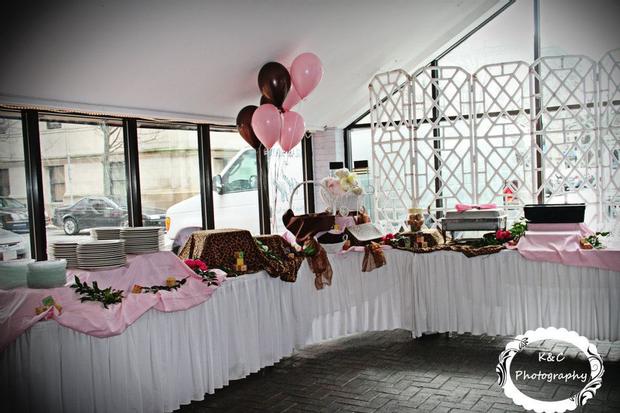 Look for more ideas –