Night Owl Baby Shower by Vanessa of Vanessa Grant Events
This baby shower is elegant and so beautiful. You can find the adorable owls anywhere on that table. There are beautiful owl puppets, each of them round and differently colored – from blue to white to brown. There is a white, perfectly made owl standing over the diary meant for writing to both the baby and the mother. The cupcakes are decorated with either blue-purple owls or stars and moons, demonstrating the night's part in the owl's life and in your baby shower. It reminds me of the my favorite twinkle twinkle little stars. The owl cake pops looks amazingly adorable along with a star hanging from the ceiling and the beautiful yellow light strings. I love the handmade origami stars scattered on the table, they are so perfect for the theme. The food labels are so adorable too and I absolutely adore the midnight snack tray with milk and cookies.
The most beautiful part of the Night Owl Baby Shower, though, is probably the cake. The cake, sitting in the middle of the table, is a beautiful white cake with an edible owl on top of it. The cake itself is set on a special two-level stand. In the first level there are cupcakes, placed in a perfect circle. In the second level stands the cake with a baby's name written on it. It is also decorated with edible stars. There is no doubt that it is one of the most beautiful cakes!
Credits –
Cake, Cupcakes & Star Chocolates by Vanessa Grant Events
Owl Cake Pops by The Sweet Tooth Bar
Cookies/Cupcake Toppers  by Fun Favors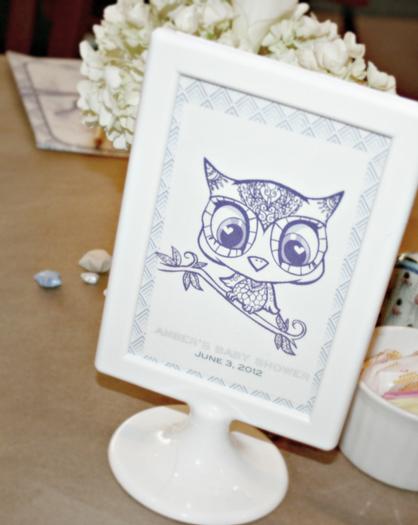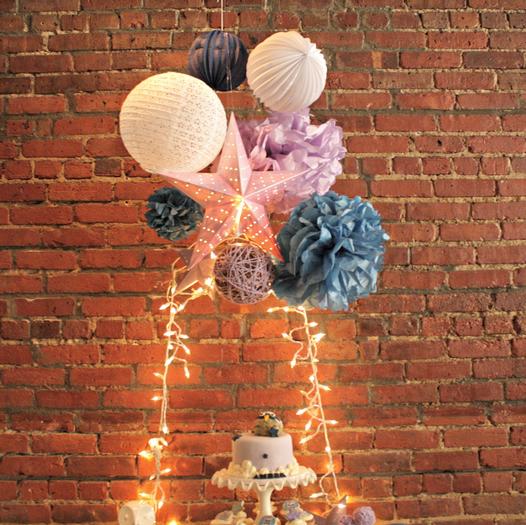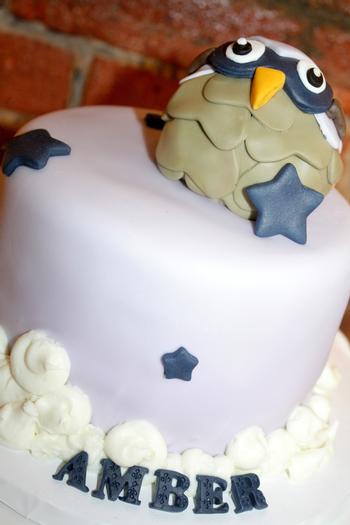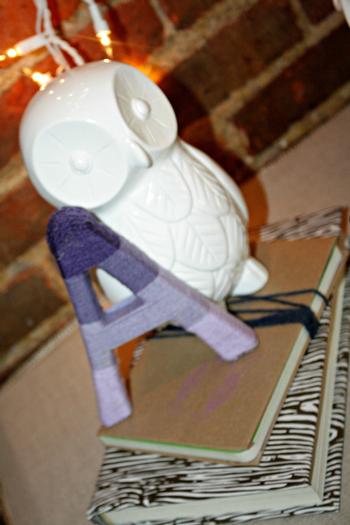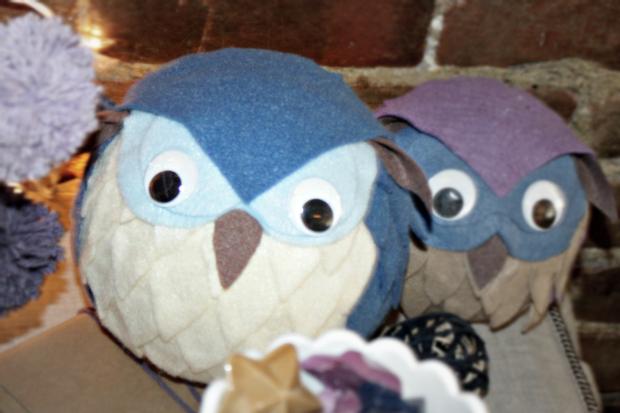 Look for more ideas –