With an array of blues, gold and fun patterns, this Chic Blue Baby Shower by Adal Kreation was a one-of-a-kind.  A fantastic white, round table made a perfect setting for all of the desserts, giving an elegant appeal that was also simple for guests to access.
A lovely blended blue backdrop was accented with gold lettering to spell out the special baby's name along with the phrase, "You are so loved." There were also gold stars, adding a cute touch.
On one side of the dessert table an adorable light blue table held decorations that introduced the theme beautifully. A white frame displayed a sweet teddy bear right beside a stuffed one. At the back of the table a miniature cake stood tall with a rocking chair as a topper. It was frosted in a blend of blues with gold detailing.
At the other side of the dessert table a cushy, blue stool displayed a gorgeous tray with soft blue candles which gave the venue an elegant look. Right behind the stool a large basket held more adorable stuffed animals.
The desserts at this adorable Blue and Gold Baby Shower looked almost too good to eat with gold, blue and white, exquisite details. Cupcakes were frosted in a variety of different ways, some were frosted in blue and white with a simple style. Some featured fantastic toppers like miniature blocks spelling out, "boy." Cake pops were created to look just like rattles,  on blue and white swirly straws. They had fantastic miniature, edible frame art with gold bows.
Sugar cookies with vibrant blue frosting were shaped into cute baby items like carriages and onesies. The cake stood as a lovely centerpiece to the desserts with layers elegantly frosted in the theme tones. A golden topper said, "Oh baby."  With a sweet assortment of candles and flowers incorporated throughout, this table was absolutely stunning.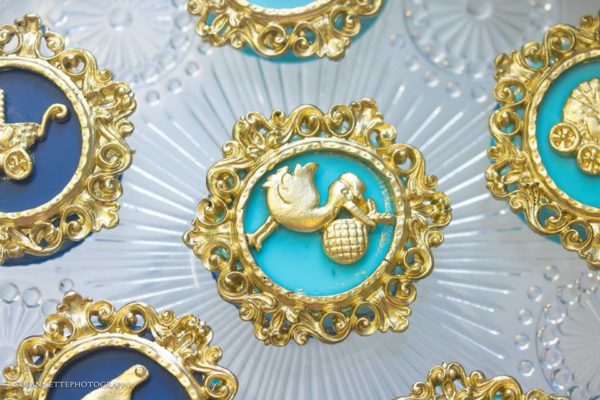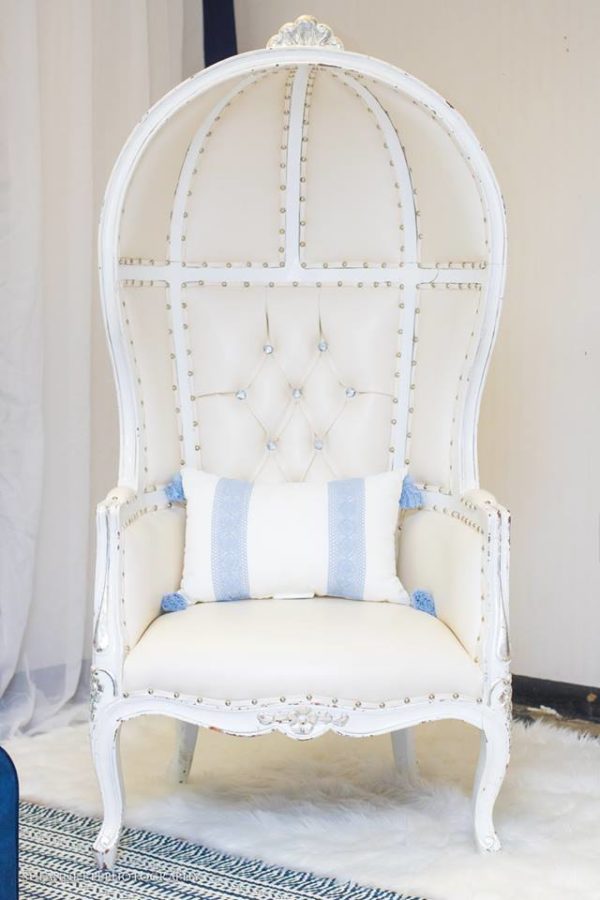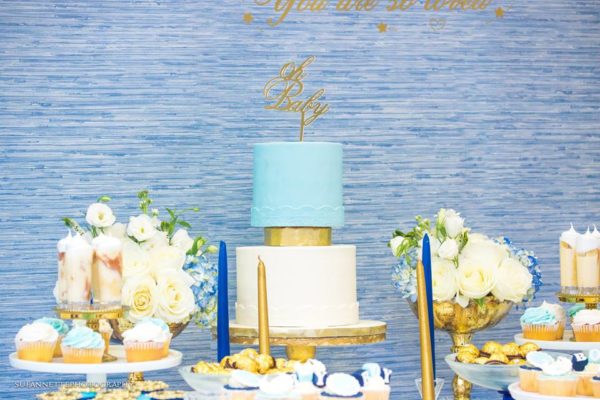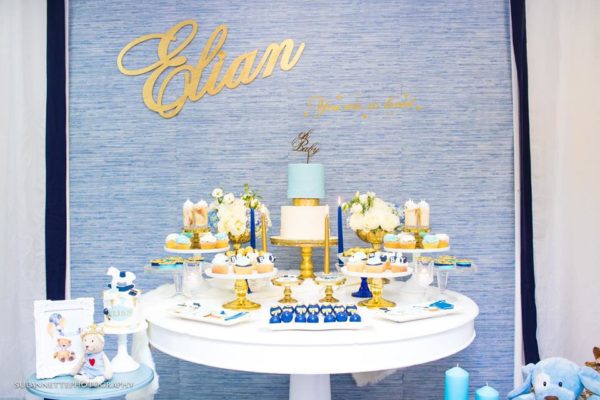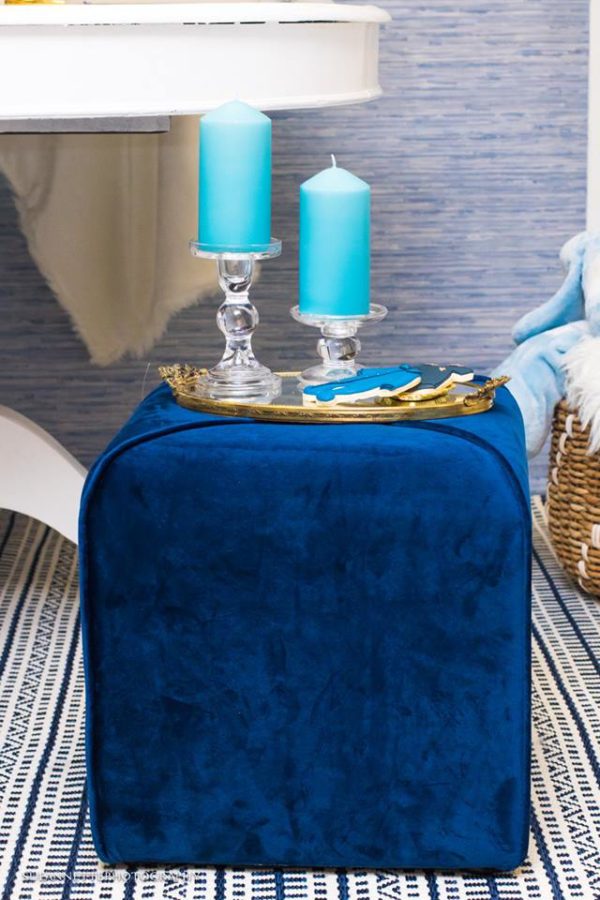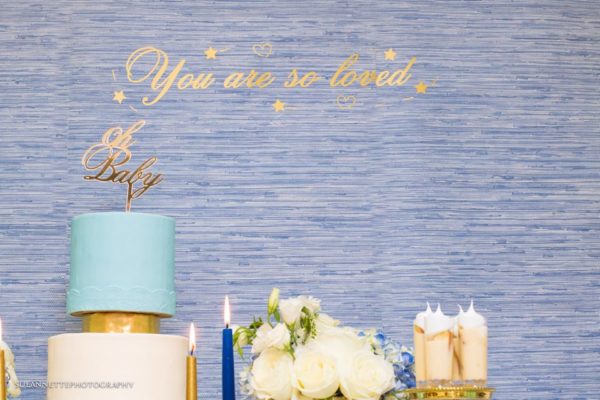 Credits:
Planning/design – Adal Kreation
MORE INSPIRATIONS: