This pink and gold princess baby shower was planned by FANCY DECO Y. The party was truly fit for a royal princess.
The dessert table was fabulous! On the far right side of the table was a gorgeous 3-tier cake sitting on a golden platter. The bottom of the cake was frosted with decorative pink roses. The top of the cake featured a large gold crown. The rest of the table was covered with delicious cake pops, cookies, and candies.
The background of the dessert table was equally fabulous! Sheer pink curtains covered the entire background. White curtains were strategically draped over the top of the pink curtains. Pink paper flowers decorated part of the background and offered the perfect pop of color. A large white chair served as the perfect opportunity for photos. 
The table featured a variety of royal decorations. Large clear sconces held beautiful pink floral arrangements. Pearls hung down from the top of the arrangement. Candle scones added to the royal theme. Even white roses were displayed on the table. 
Credit: ‎Yvonne Jose of FANCY DECOY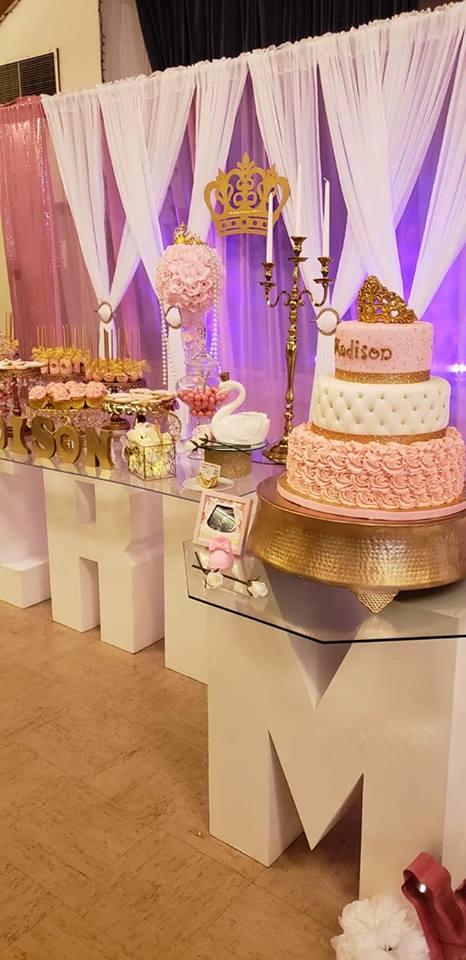 MORE INSPIRATIONS: