This elegant pink swan party was planned by many talented individuals. Blush pink took center stage at this party and the color fit perfect with the many graceful swans.
On the desert table, a beautiful swan sat on on top of a blush pink cake. The cake was also decorated with pale pink and white roses. Guests also had the option to enjoy donuts, cupcakes, and swan shaped cake pops among many other deserts. Several large pink and white floral arrangements were also displayed throughout the table. 
The background of the desert table took center stage. A large swan with a gold crown was painted on a blush pink back drop. The swan was surrounded by a plethora of pink and gold balloons. Leaves were strategically placed throughout the balloons to add a touch of nature to the outdoor party. A sheer white curtain was also surrounding the swan painting. 
Guests received a beautifully wrapped gift in the shape of a swan. Each gift box featured a pink swan with a gold crown. For an extra special touch, white feathers were added to the pink swan. 
Credits: 
Design and Style by Mjkreations
Flowers by @mdcflowers
Sweets by @sweetsbygigi
Backdrop design by @esstationery
Cake by @rooneygirlbakes
Organic Balloon Arch by @angiesballoondecor
Photos by @mjkreations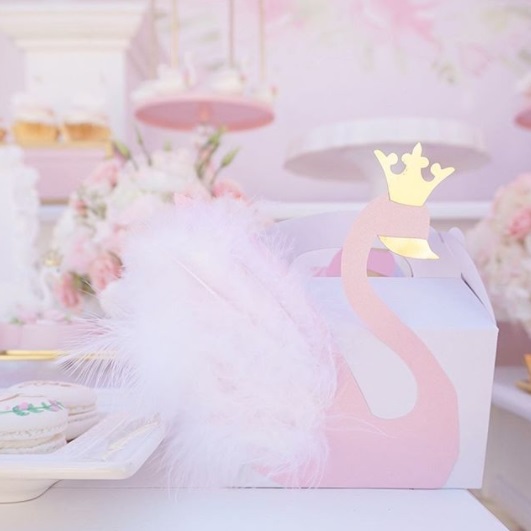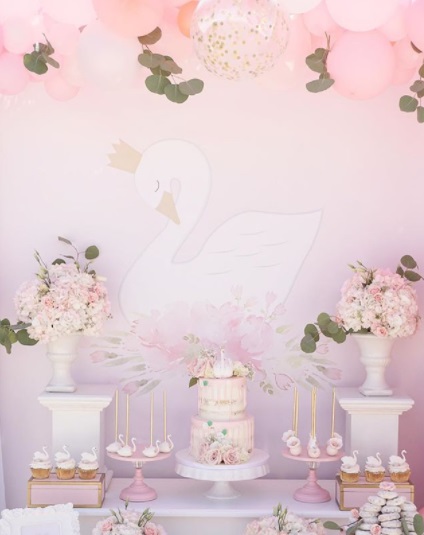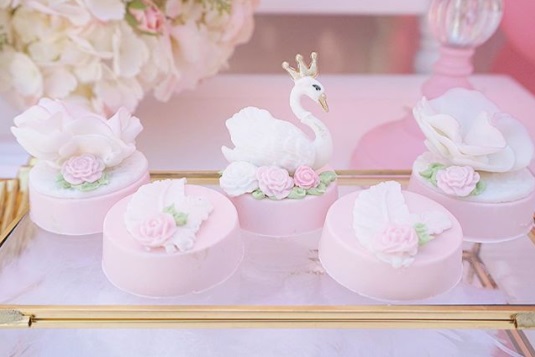 MORE INSPIRATIONS