With a touch of glam and a lot of love, this Pretty Pink Princess Shower was an absolute stunner.  Designed by beautifully by Premium Events, this celebration had everything a vip could want.
The dessert station was a vision with a fantastic archway of pink and white balloons that curved gracefully over the backdrop of the table.  The column was accented with golden letter mylar balloons that spelled out the little one's name in large fashion.
Set between two large windows this table was perfectly placed to allow for ideal lighting while leaving a fantastic space for an elegant backdrop.  Layers of pink and white fabric were draped to curtain around a massive ornate golden frame that displayed a wonderful custom graphic that gave out this sweet babie's birth info. Additonally, lovely golden butterflies were spread on the curtain to add a sweet look. The framed graphic also had adorable prints of butterflies and polka dots to give it a fun touch.
Layers of fabric made this table look absolutely elegant, draped formally and adorned with little bows that matched the backdrop smoothly.  To give this table a unique look, shelves were placed on each side to hold tasty snacks for the guests to enjoy. The trays used to display the other edibles were quite beautiful with ornate detailing.
The snack choices were numerious and all looked absolutely delicious. A tray of donuts stood at the back and there were even marshmallows with sticks for clean eating. Each treat was labeled with a custom tag that matched the theme. Other snacks offered included fresh fruit and small sandwiches, ensuring that the guests could fill up.
A favorite decoration at this Princess baby shower event was a domed pink bloom that was placed with a sweet little pink and white sock. This decoration had pink grass at the bottom and golden butterflies to blend with the theme adorably.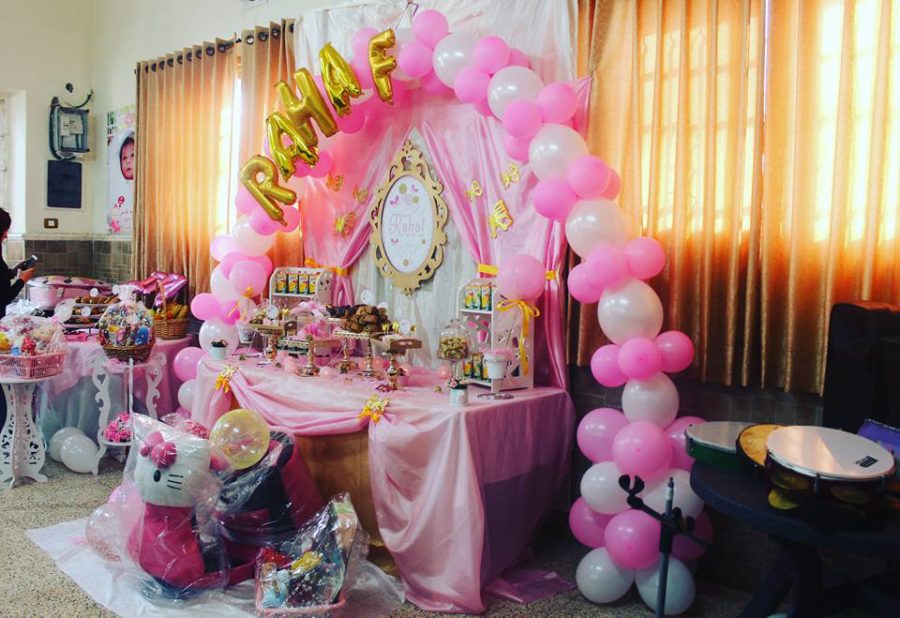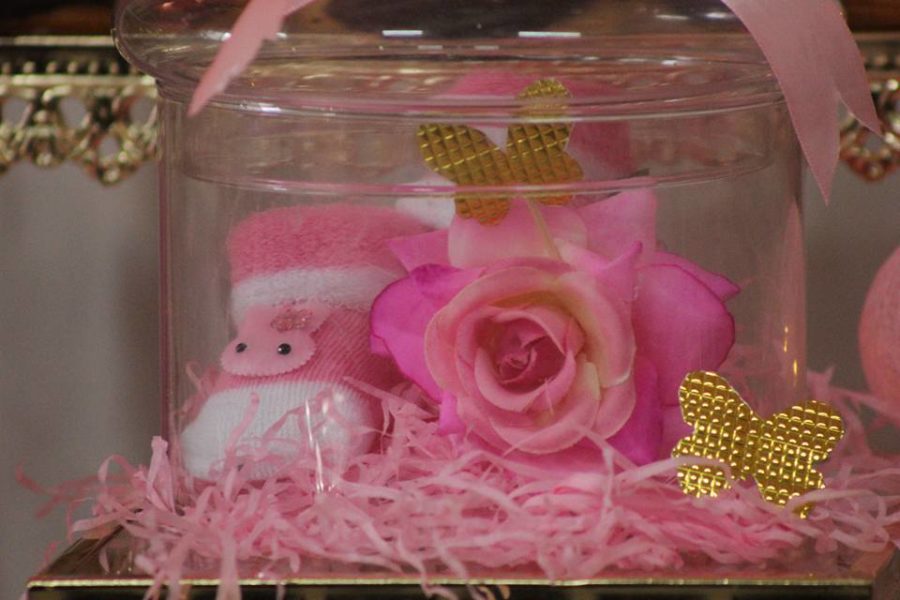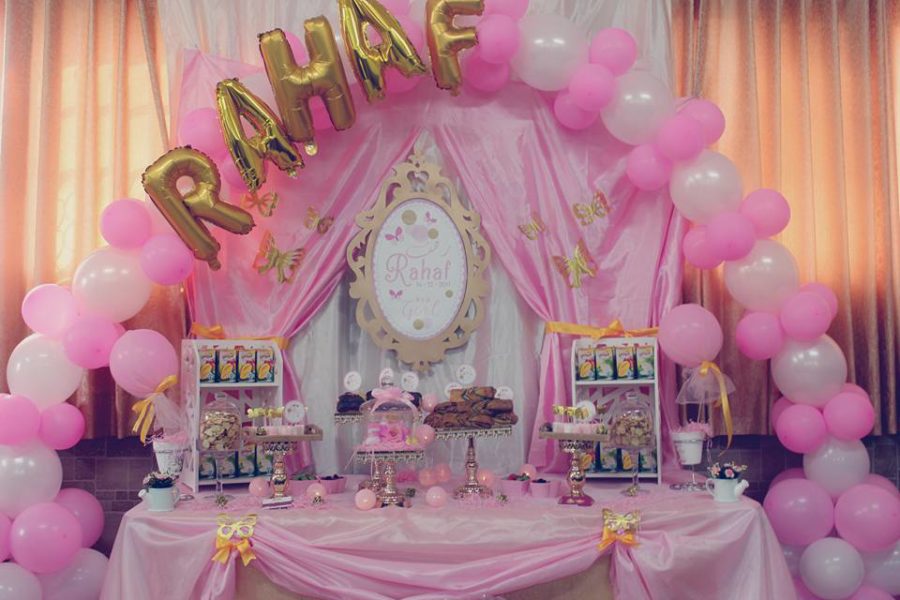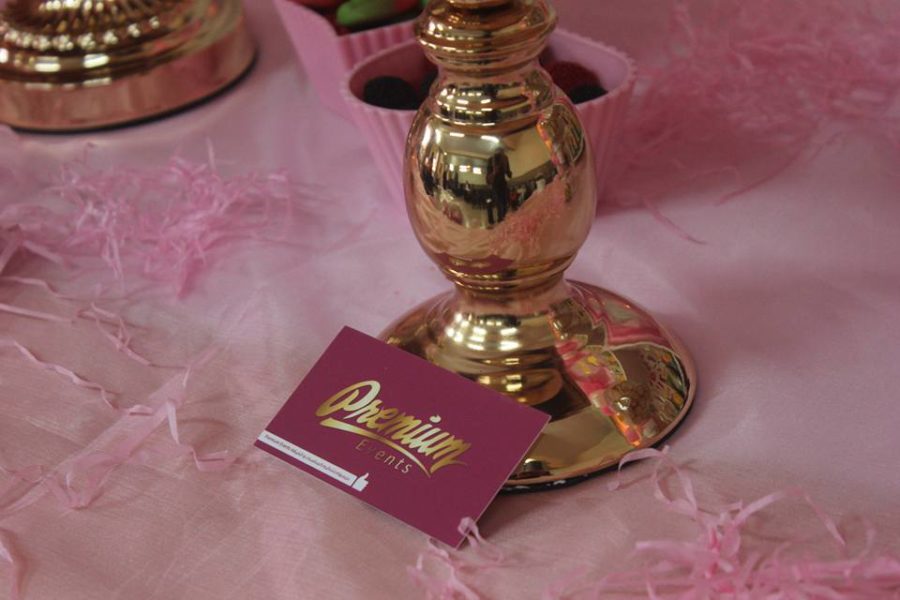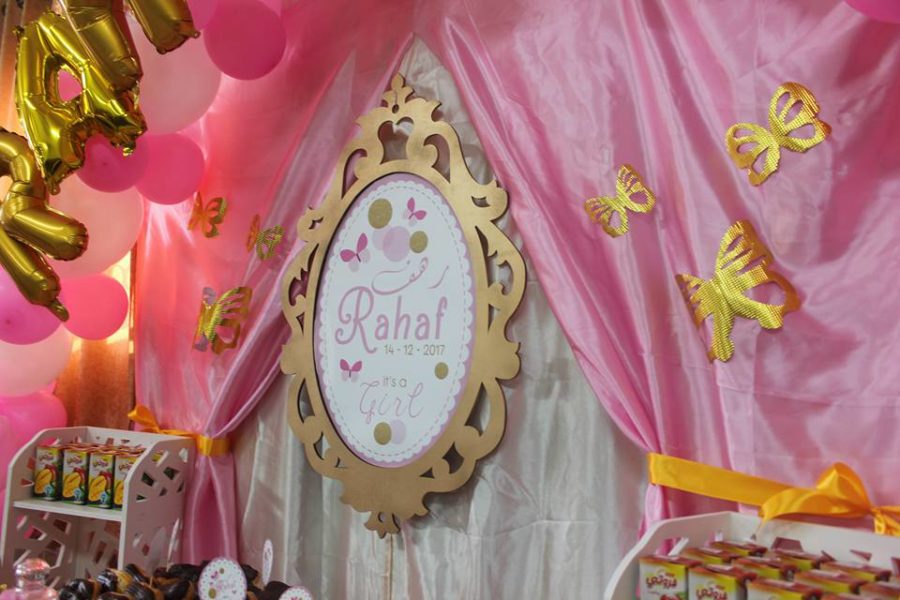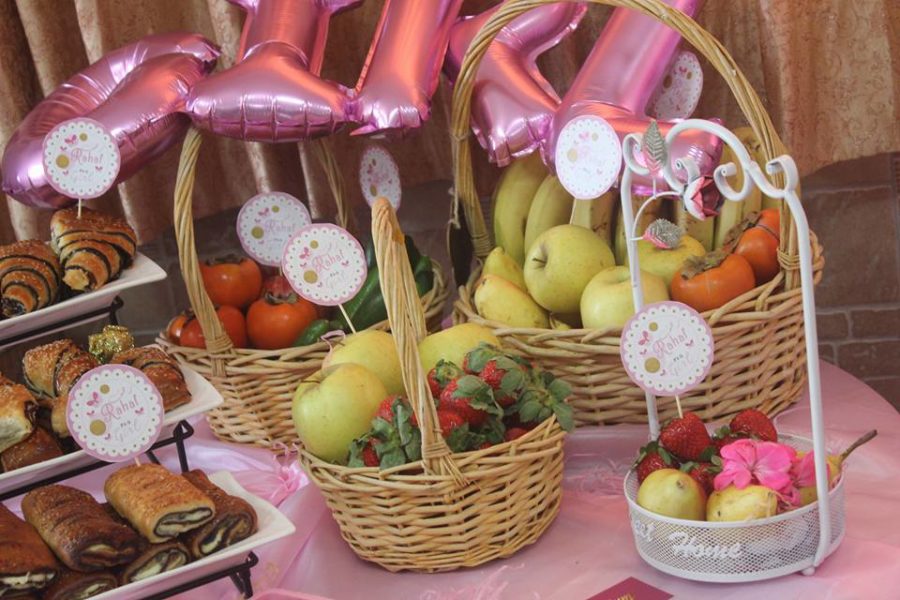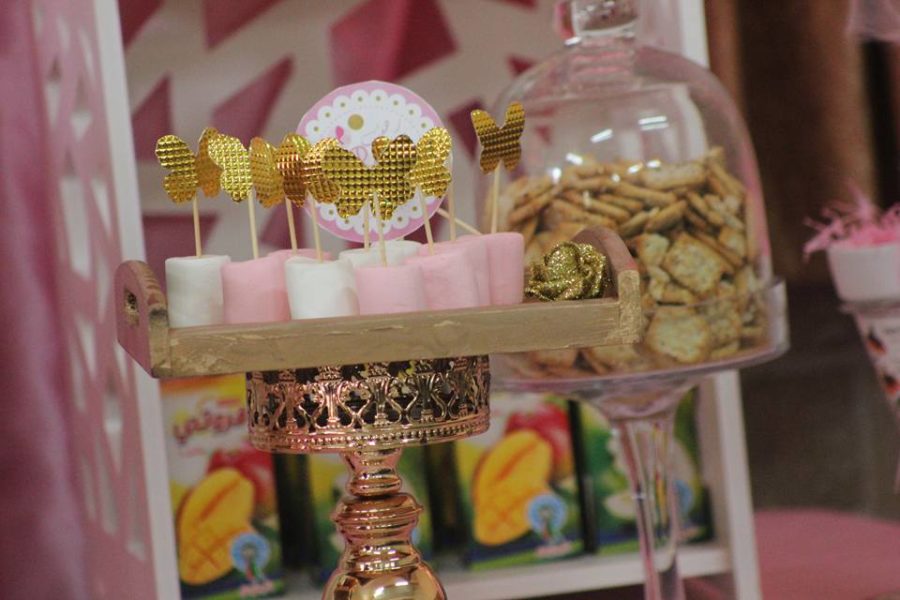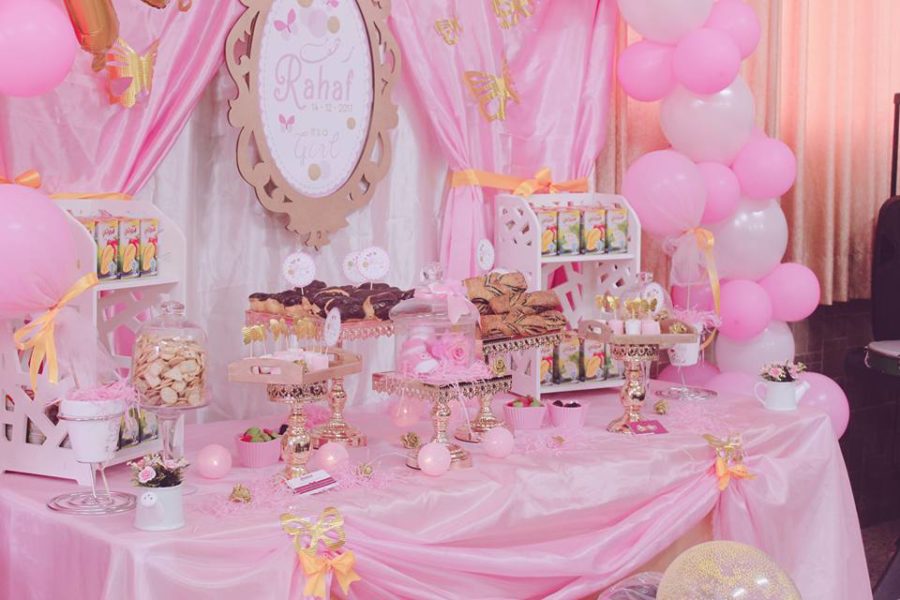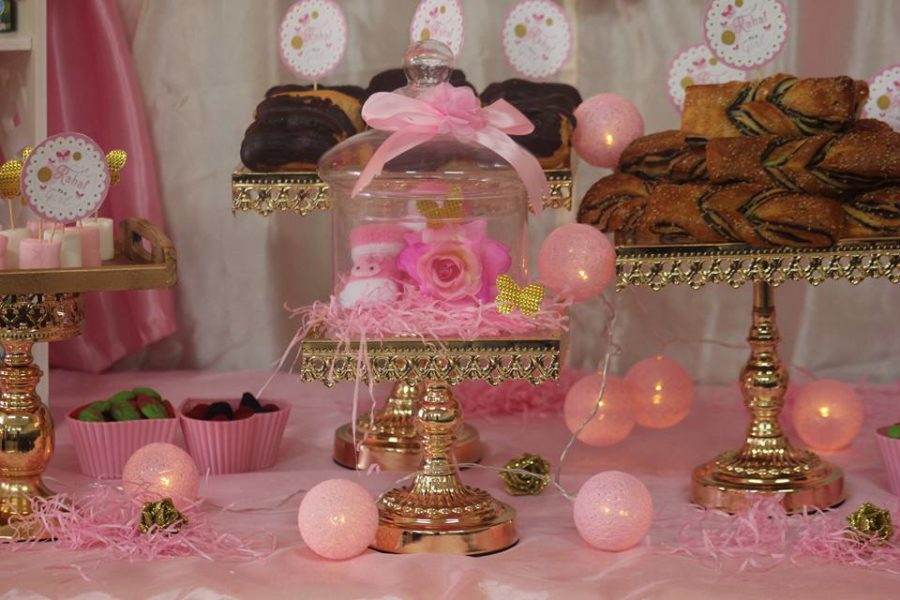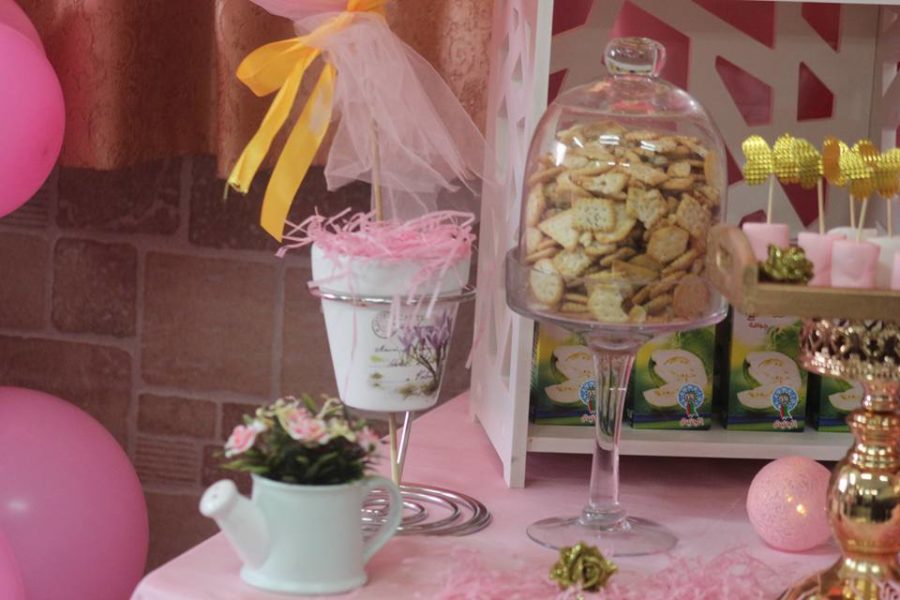 Credits:
Planning/design – Premium Events
MORE INSPIRATIONS: