With a touch of glamour mixed with a whiff of elegance, this Sparkle Unicorn Baby Shower was an absolute beauty. Time2Partay was delighted to plan this sweet event, incorporating cute little unicorns throughout the decor to emphasize the theme in a modern way.
The dessert table was expertly placed before a massive window, offering natural lighting throughout the space. With sheer curtains bordered with golden ones, the room decor went brilliantly with the added party items. An adorable backdrop was made with an array of pastel-toned streamers which were accented with shimmering golden decorations on the front including, stars, unicorns, and onesies.
A magnificent, glittering golden table cover set the stage for this dessert table splendidly. On each side on the ground, to really draw the eye, sets of vintage style lanterns with candles added a neat effect. This table was well put together with both desserts and beverages available together so the guests could grab everything needed all in one area. The drinks were stored in lovely glass dispensers so everyone could pour what they wanted easily. They were set on top of square stands to make them easily accessible too.
A delightful spread of treats at this sparkle unicorn baby shower ensured that the guests would be full and happy.  Cupcakes were styled in the classic way as well as some having cones as toppers, giving a fun, unicorn look. They were all frosted to perfection and were placed right beside the beverages on tall trays.  One fantastic treat idea was sugar cookies that were shaped into the letters spelling out baby's name, each frosted in fun, pink and yellow colors.  There were also onesies and bottle shapes for everyone to enjoy. The cake was two layers of delight in pink frosting and decorated with a unicorn and a rainbow. A sign behind the cake brought the theme to life saying, "Be a unicorn in a field of horses."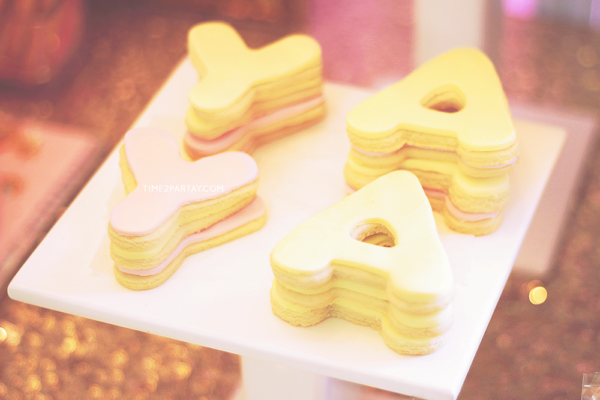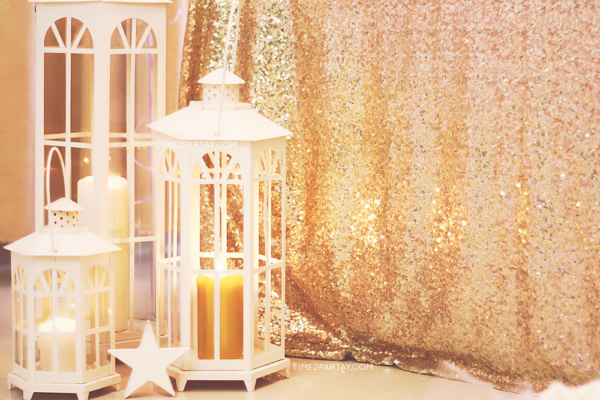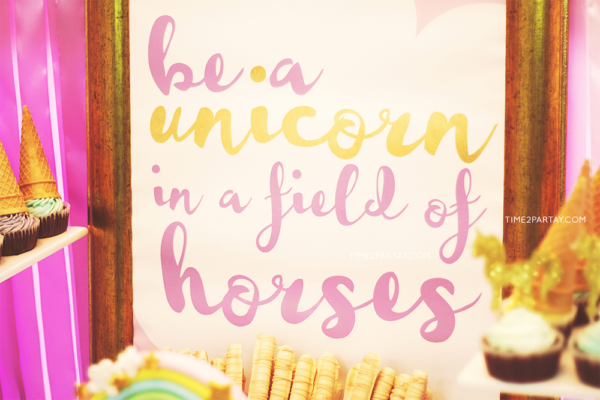 MORE INSPIRATIONS: