Love is in the air… And in such a charming way in this St Valentine's Day party by Anna of ADN Designs.
This is a great way to decorate a Valentine's Day party. The white and gold mixed in with the traditional red and pink makes this design so cute and modern. The heart decals around the window are charming. It looks like hearts are floating up from the table. The glass bottles decorated with hearts and sparkly ribbons make for whimsical drinking glasses—and I love the striped straws with the little polka-dot flags. My absolute favorite thing about this table is the framed art. It makes such a modern and fun backdrop for the desserts.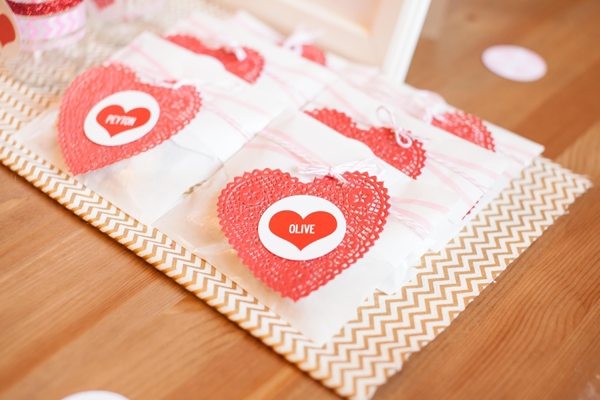 The desserts perfectly fit the modern look of the table. The mini-cupcakes with little heart sprinkles on individual cake stands are super charming! The fresh berries are a nice touch that add to the crisp feel of the theme. I like the use of simple, classic dessert trays that seem to fade into the table and let the desserts be the center of attention. It almost looks like the desserts are floating in mid-air.
The heart decorations really pull the whole theme together and give continuity to the design. Using hearts in different shapes, sizes and materials keeps the look sophisticated and fresh.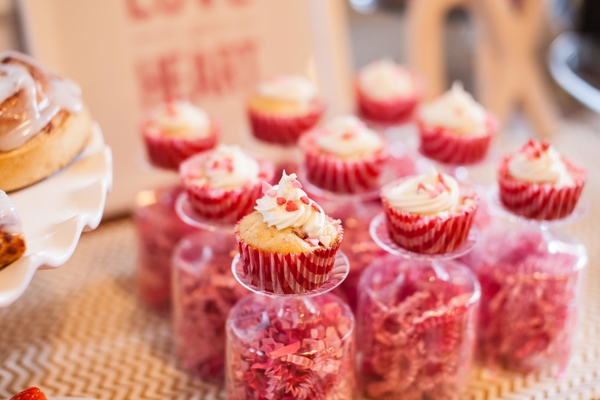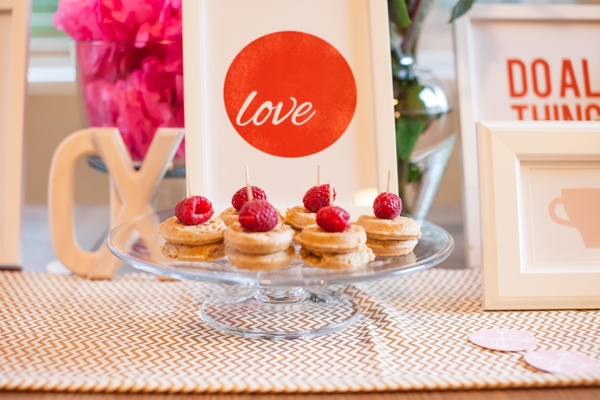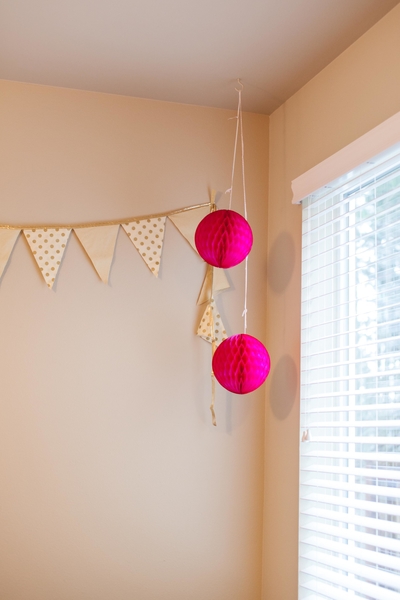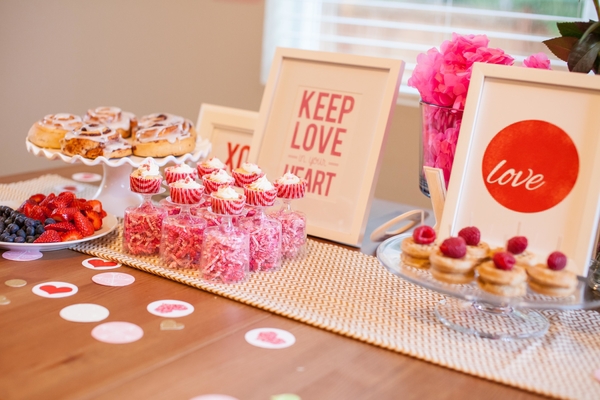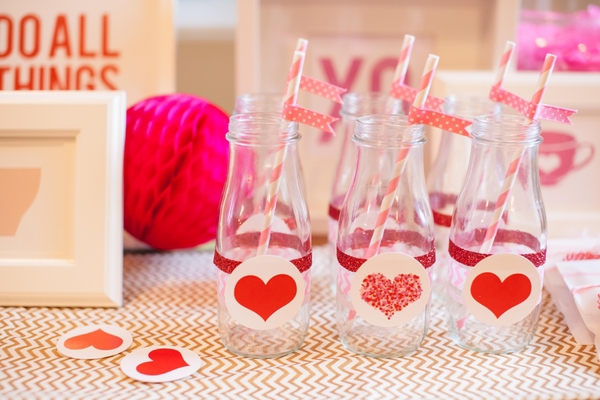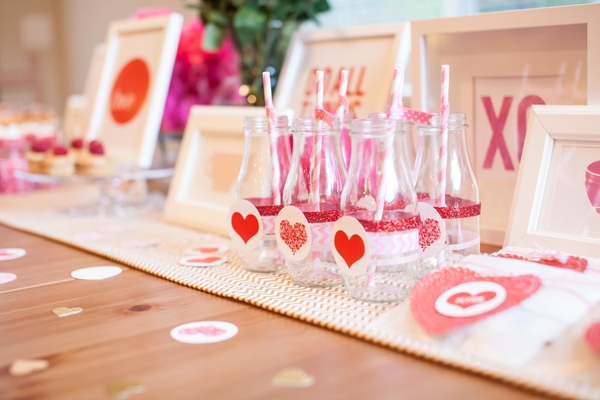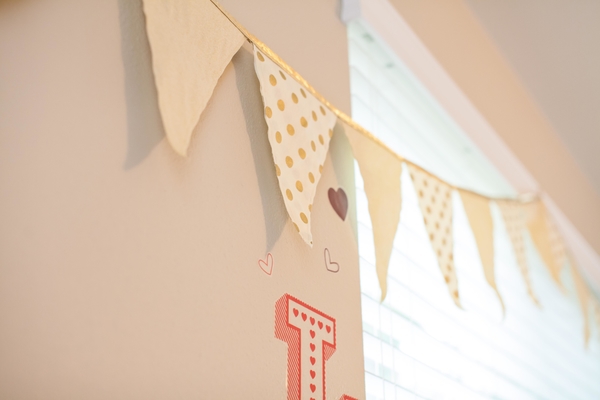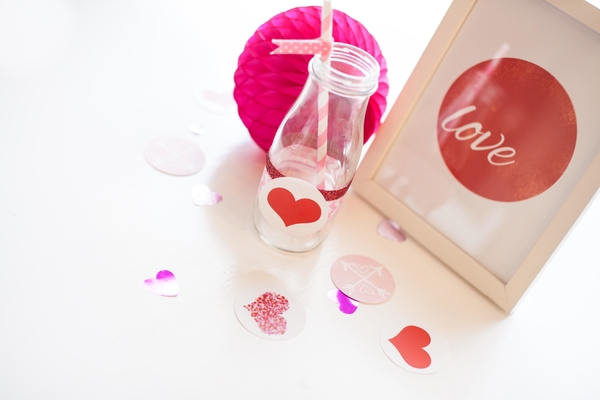 MORE INSPIRATIONS: