Summer Pool Party by Brittany of GreyGrey Designs.
This Summer Pool Party is just the cutest thing. With all the creativity that was put into this party theme, it is amazing. It makes it even more special as many of the decorations were hand! With the polka dots and the light blue color theme was the starting of a spectacular party. There were so many aspects that I loved. One was the party favor table for all of the kids. They were able to find things that any kid would love to have. The flip flops were amazing!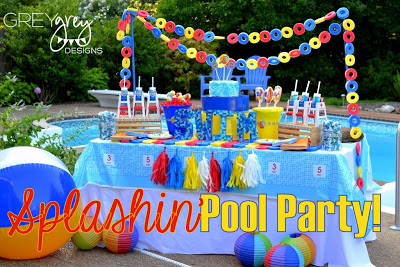 Looking at this cake, you would never know that it was homemade. The swirling blue icing was so inviting and the decorations just brought the cake to life. One of the decorations that was the best for me was the life guard stands. The jello water was just so cute too. This allowed them to stay still and in place. The cake pops were adorable looking just like some beach balls. The way they were displayed made it even better.
The cookie suckers were a great touch and brought the whole theme together. The drinks also carried on with the color theme which made it just that much better. There was no need to add anything else to this splashing pool party. Everything from the decorations to the party favors made this party awesome.
Credits & Vendors –
Party Products including favor boxes, cupcake boxes, plates, napkins, lifeguard chairs, rainbow lanterns, beach balls, wrapped candies, and balloons: 
Birthday Express
All Styling, handmade crafts, and photography: GreyGrey Designs
Wrapped Cookies: Dollar Tree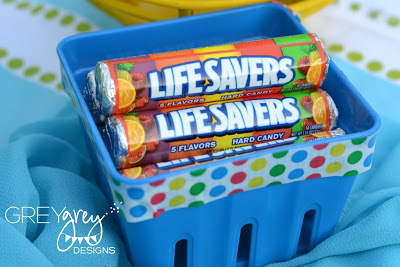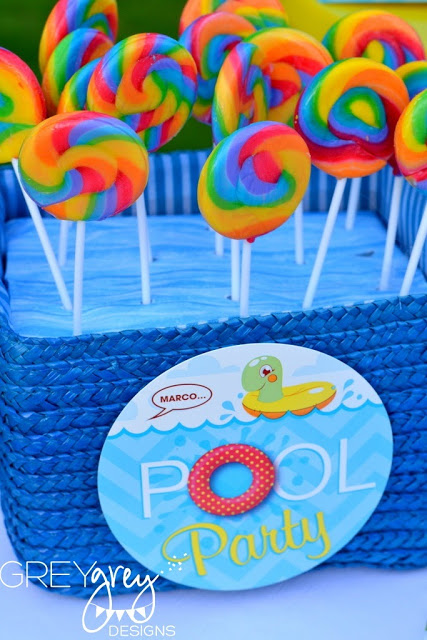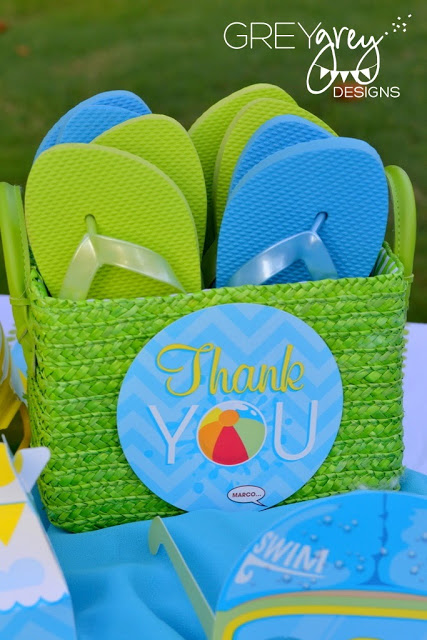 Look for more ideas –