A fun Superhero Birthday Party by Brittany of GreyGrey Designs.
The first thing I noticed about this amazing Superhero 4th Birthday Party was a gorgeous s splash of rainbow colors everywhere. The colors stood out and gave it a superhero feel the moment I saw the very first picture. I loved the superhero city background and all the attention to detail from beginning; the invitations with the superheroes lines up at the bottom, to the end; the colorful popcorn and the incredible cupcakes.
I loved the individual birthday cupcakes. Cupcakes are really the way to go lately and these fit in so well with the superhero topper and wrappers for each. It gave the ultimate touch to the ultimate party. The superhero masks lining the table were a nice touch too along with a superhero cape. Everyone got to be a superhero, and Super Birthday boy, Brett had his super friends join in the festiveness of the party.
It showed that Brittany poured her heart into making the perfect party for her  little one. Nothing was overlooked and the atmosphere couldn't have been more perfect for a young superhero. Super Brett has a Super Mom! Way to go on the party, it must have been a true success!
Credits & Vendors
GreyGrey Designs
Capes: Handmade by Birthday Mom
Printables: Sour Punch Studio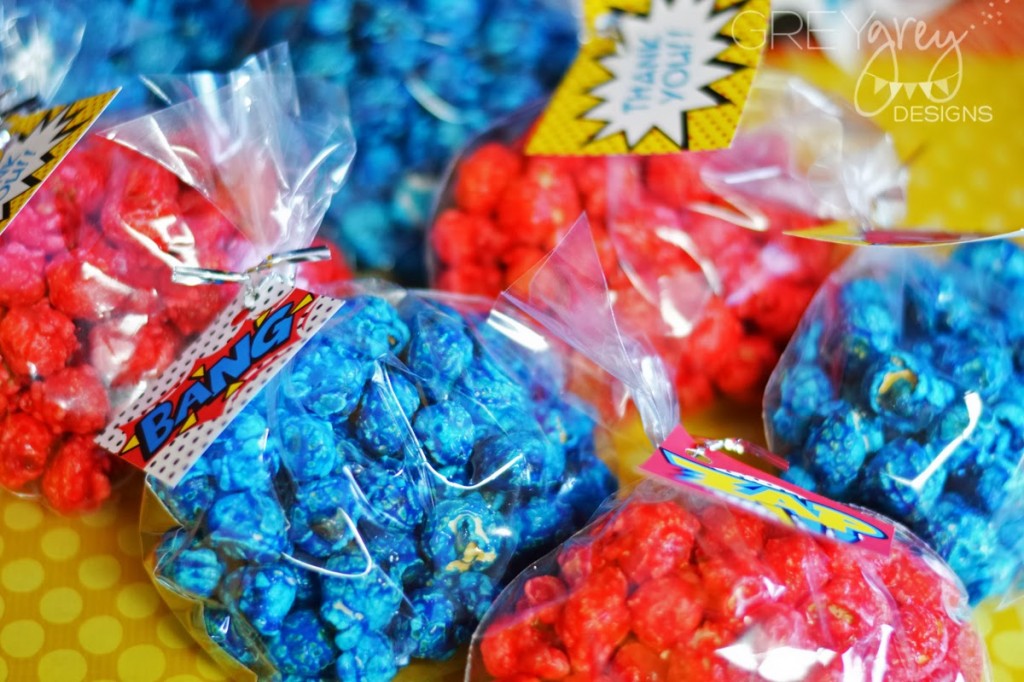 More inspirations –