Daddy's Little Caddie – Golf Themed Baby Shower by Heather of Heather Carpenter Photography.
Daddy's little caddie baby shower is a wonderful theme. It really lets the father pay homage to his unborn son in a standout way. The theme is very refreshing as it uses colors such as blues and greens throughout the space. The cute little cookies are home to a golfers shirt design done in green. The cake itself is absolutely amazing and cute. The cake has three tiers. Throughout the cake are blue and green stripes. On the bottom tier of the cake the baby's name is displayed. On the top tier is a edible golf ball, with a baby boy nestled on top in a laying position. Each tier is decorated in green icing, around the trim, made to resemble grass. Underneath the lemonade drink dispenser, there are layers of golf balls, look to be trapped in the bottom of the glass. Another standout element of the party was the little onesie banner displayed along the window.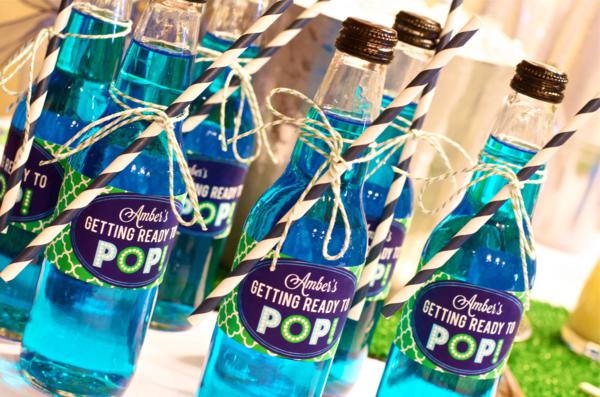 The dessert table has a green astroturf runners which resembles the golf course! Such a great idea! It stands out very well against a white tablecloth. The baby shower favors, which were puppy chows were placed in an attractive fry boxes with a label ' Mark's Mud Ball Mix'. I really like the all the labels Heather came up with including, "Club" Sandwiches and "Chip In" potato chips. "19th Hole", which apparently means "the bar" in golf terms was a brilliant idea.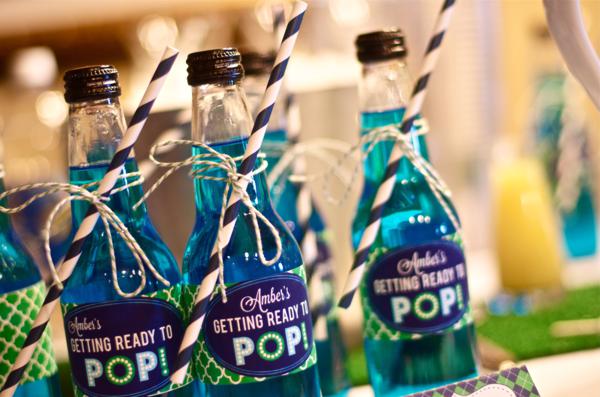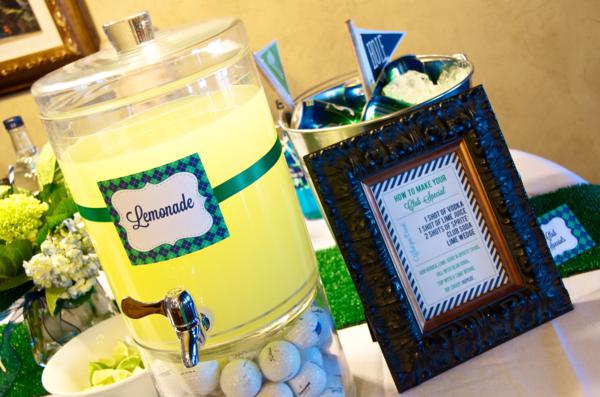 Credits:
Styling: Lisa Carpenter, Heather Carpenter & Rachelle Tucker
Photography & Graphic Design: Heather Carpenter Photography | Design
Cake: IncrEdible Cakes
Cookies: Mallory Thompson Kipf
Flowers: Sandra Medlin Onesie Stickers: PreppyChick