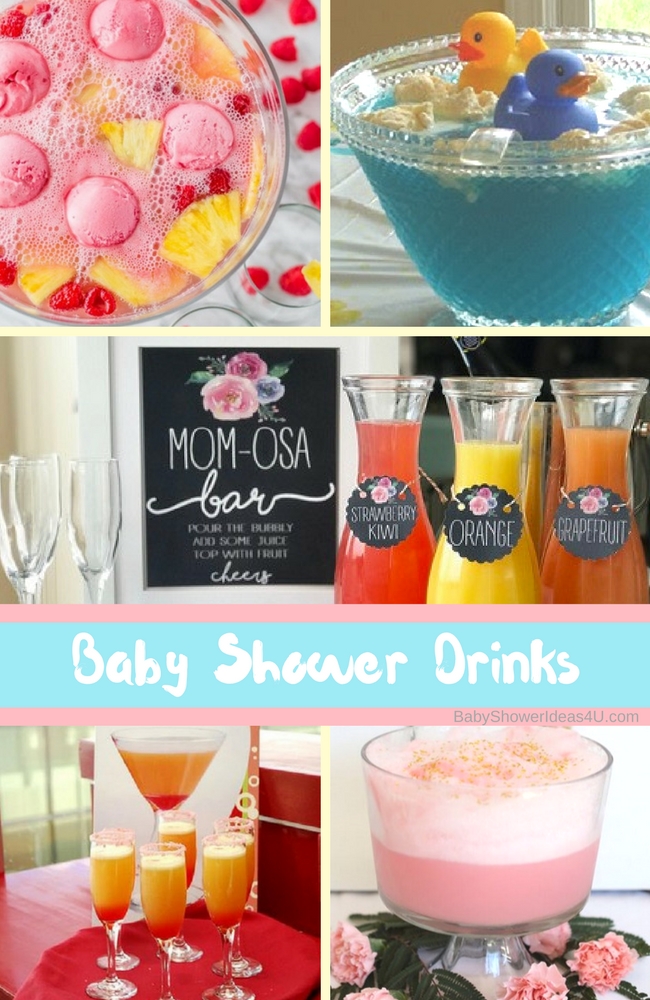 Every good party needs a good punch, right? And baby showers are no different! From mamas-to-be to mamas-of-three and everyone in between (and beyond), these punch drink recipes are just the thing you need to kick your celebration into high gear.
Celebrate your Baby Boy with the playful Rubber Duck Blue Punch, or your Baby Girl with a whimsical Frothy Pink Punch recipe! Are you hosting a brunch baby shower? Try out the Mom-osa Bar, sure to quench your guests' morning thirst. If you like the idea of individual servings, rather than one communal punch bowl, check out the recipe for Preggatinis! A classic drink with an amusing twist.
Check out these fun baby shower punch recipes and more below!
Baby Shower Punch Recipes