This Library themed Baby Shower brought together a smooth blend of vintage elegance and contemporary colors, creating an inspirational get-together that Erin of Bustle, mom-to-be, was sure to enjoy. The Aerialist Press were able to provide the invitations, that had a fantastic retro-vibe to them, mimicking old-school library cards, ensuring that every guest would know what the theme was going to be.  With a neat blue and neutral toned design, these invitations were fantastic.
A neat activity for the guests to participate in, also created a long-lasting way to remember this event. Using a matted piece of art welcoming baby, each guest was able to sign, giving the little one a way to see just how many people got to celebrate his entrance to the world.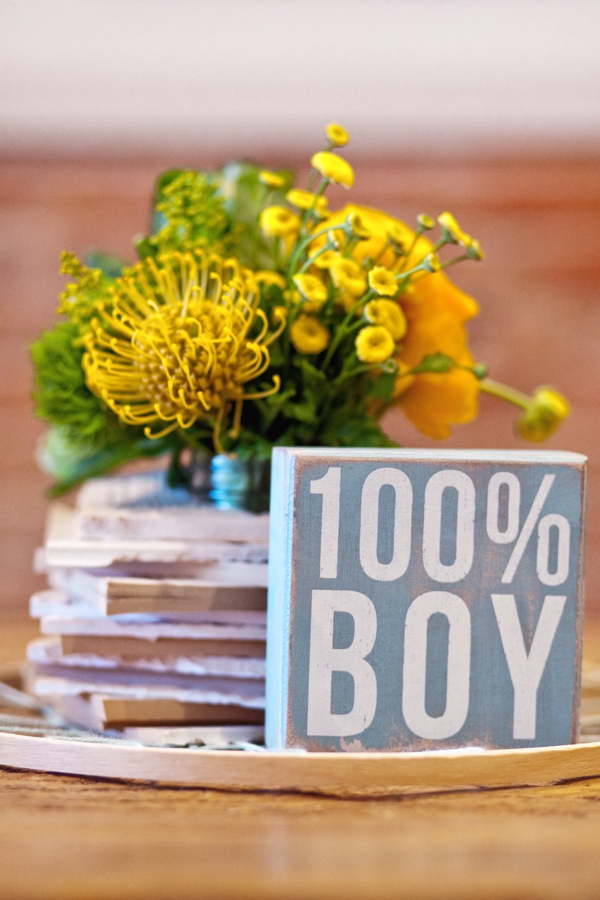 The floral arrangements at the party were nothing short of magnificent.  Designed with perfection in mind, Floral Theory really created a work of living art that was showcased throughout the entire party area. With bold yellows and vibrant greens with a splash of white, all of these flowers stood out against the softer blues and neutrals that the invitations, and other decorations had been designed with.
The treats looked tasty and fun with all kinds of different choices for the guests to try out. Blue elephant cookies and little baby rattle cookies were nicely detailed and looked delicious. There were yummy truffles frosted in blue with convenient sticks to munch from.
In addition to the sweet desserts, there were also healthier snacking options like bright watermelon.
A unique gift for each guest to part with were the pie in a jars that had a personalized label and a fantastic looking tin, giving everyone who came a sweet reminder of the fun celebration. This party definitely brought everything you could want in a gathering, giving lasting memories for everyone who was able to attend
Credits – .
PHOTOGRAPHY: Volatile Photography
INVITATIONS: The Aerialist Press
DESIGN, DIY DECOR, CAKEPOPS: Engaged & Inspired
FLORAL & EVENT DESIGN: Floral Theory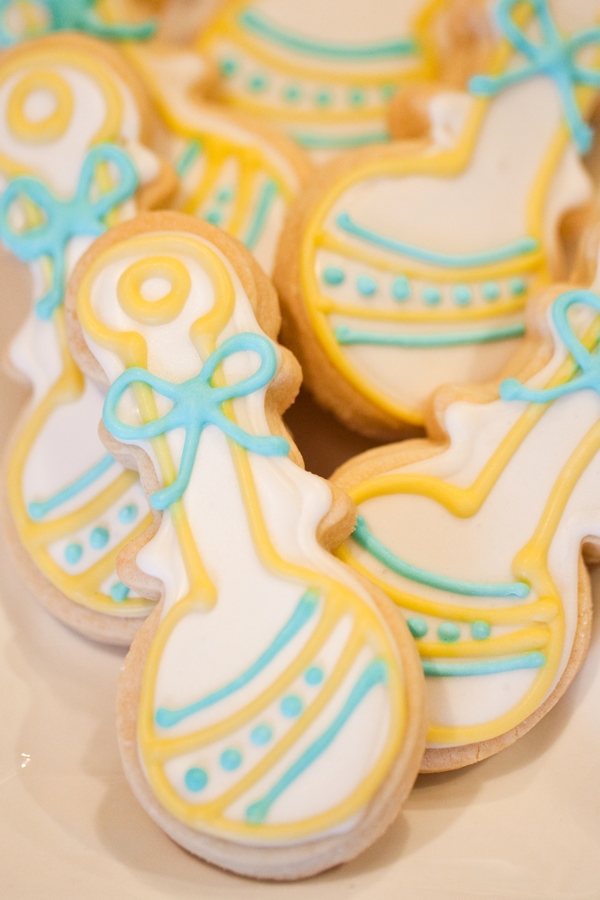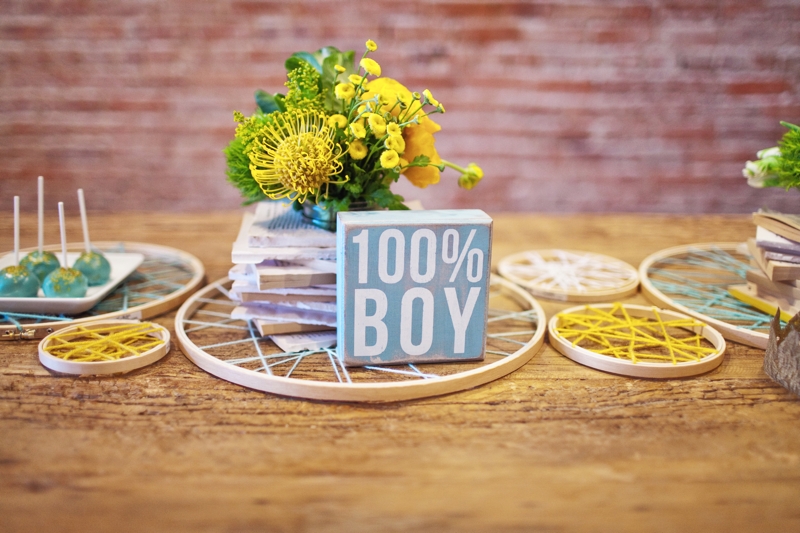 MORE INSPIRATIONS: