What better way to spoil mom-to-be than to throw a fantastic Breakfast at Tiffany's baby shower extravaganza! Josie Michelle Events went all out with this spectacular get-together, bringing elegance and comfort into the venue so everyone could really enjoy the party.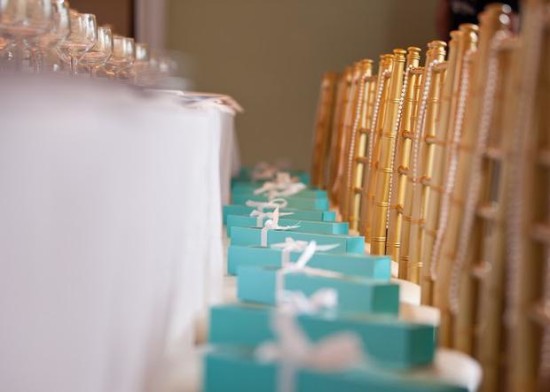 Glam was the plan with this wonderful experience, and no detail was left out. A dessert table was set up by a window framed in black that had lovely golden curtains, blending with the theme perfectly. A fantastic, ornate white mirror frame was used as a centerpiece on this table advertising the theme boldly. A large candlestick with white candle was placed beside the mirror frame, giving a dramatic effect. Strings of pearls covered the table, adding to the elegance sweetly. Two adorable clear vases of white roses adorned the sides of the table, giving a natural element that was sophisticated and perfectly arranged. With cupcakes frosted to match the theme in blue, black and white, this table was sure to be a show-stopper. The cake made a brilliant addition with two layers of exceptionally detailed decadence. It was set on a wonderful silver tray.
The guest tables were magnificent, set in a long row, guests would be nice and cozy. Each was covered in a white cloth for a simple elegance and along the center all the way down the tables sweet arrangements of white roses were set-up to fill the table with natural glamour. Place settings included a pair of sunglasses, of course, it can't be breakfast without shades!  Even the chairs blended with the party theme as each was adorned in a string of pearls.
With an array of other little decorations like a stand with cute sunglasses and a flower headband, this party had everything you could want in a celebration of life to come.
Credits –
Décor & flowers – Josie Michelle Events
Cake, desserts and vendors – Little Sugar Shop
Photography – Tino Photography & Video
Venue – The Carltun
Paper accessories – Slieberry Designs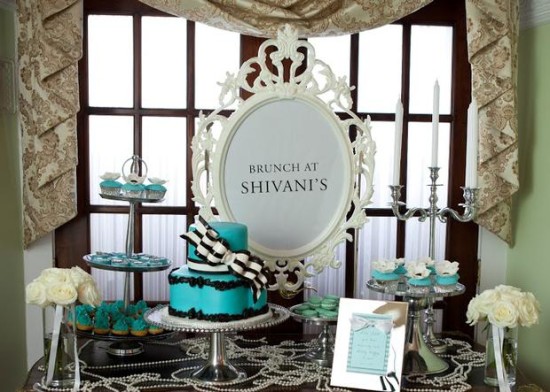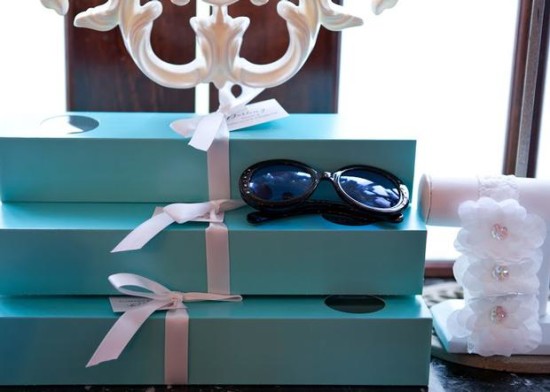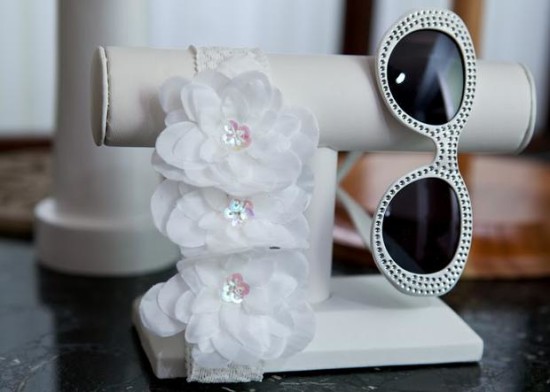 MORE INSPIRATIONS: