This Bun in the Oven themed baby shower was elegantly arranged by My Little Angel Decorations. Filled with different shades of pink and purple, this party was perfect to celebrate a baby girl.
The desert table featured an assortment of deserts arranged on elegant silver platters. At the center of the table sat an impressive cake in the shape of an oven. Cinnamon buns were  meticulously displayed throughout the table to add to the "bun in the oven" theme. A ceramic basket with a purple bow held eggs for baking. The front of the table featured a painted oven several painted drawers with elegant purple bows. Of course, there was a large bun in the painted oven!
Underneath  desert table was a beautiful floral rug that read "bun in the oven." The table also featured two gorgeous flower arrangements with shades of pink and white. This was all set in front of a light pink tile background, which gave the room a vintage feel.
The guests tables were also decorated to match the theme. The center of each table featured a gorgeous floral arrangement full of pink! Each table setting included a white ceramic plate and light purple napkin. A pink whisk and spatula also helped create the perfect centerpiece. In addition, guests received an elegantly wrapped box of chocolate.
Event Planner: My Little Angel Decorations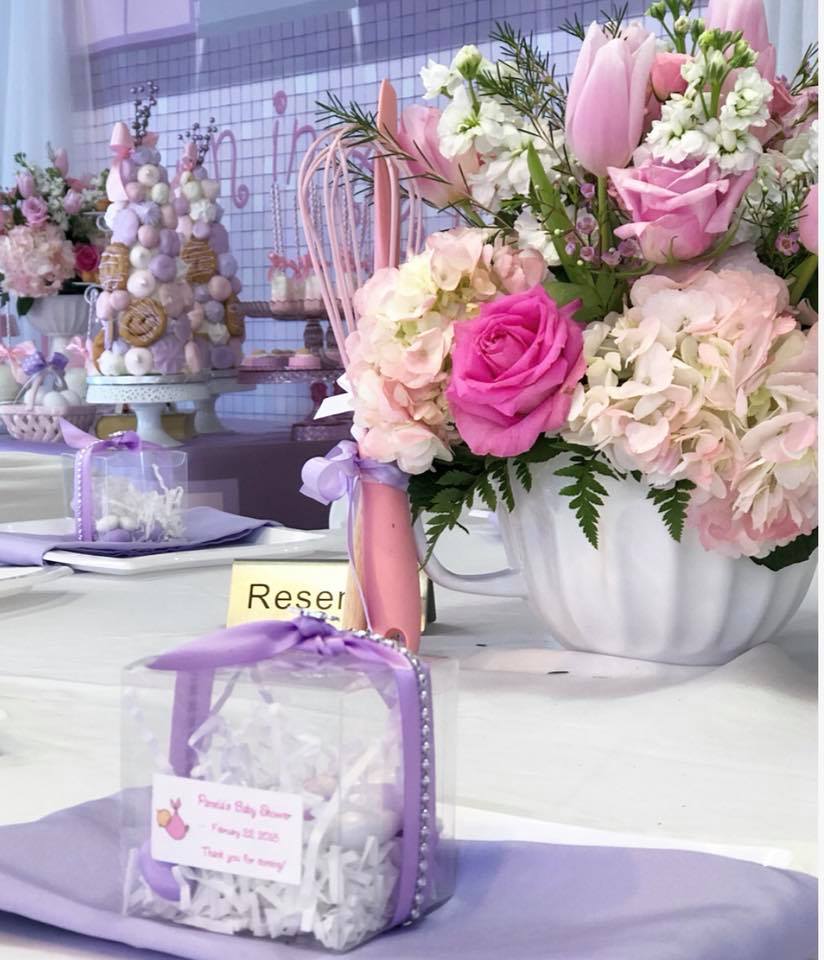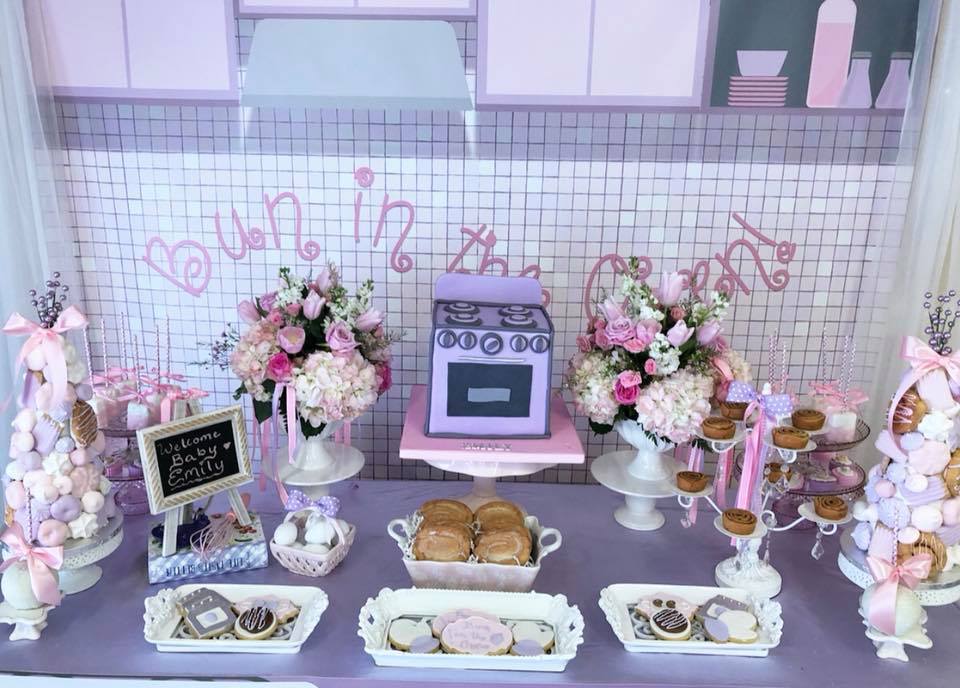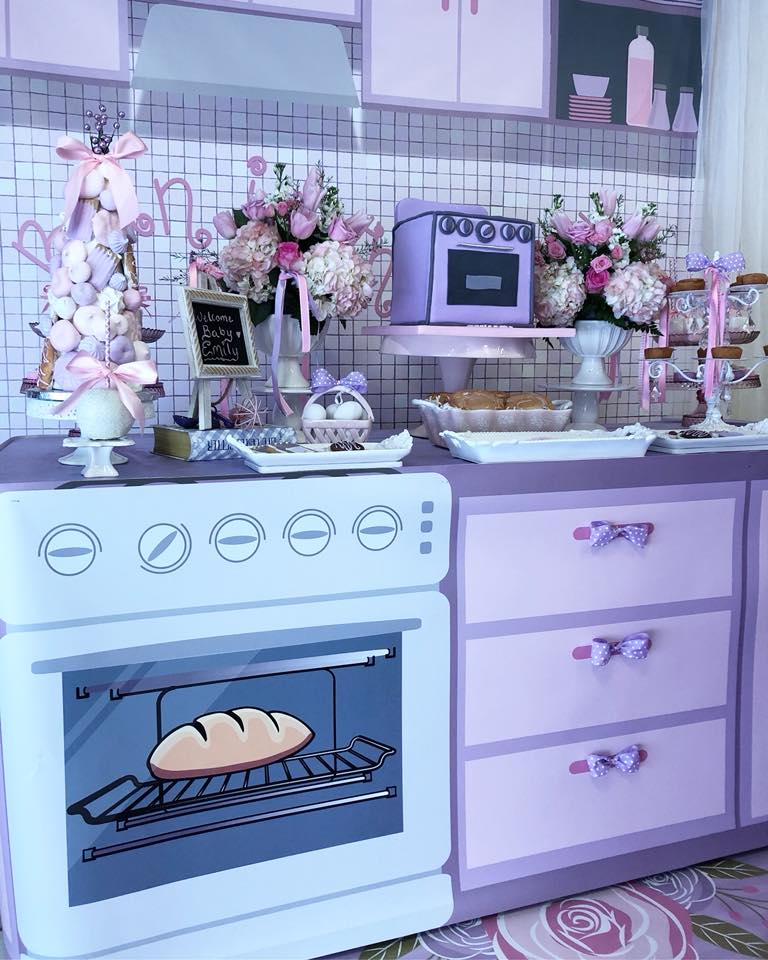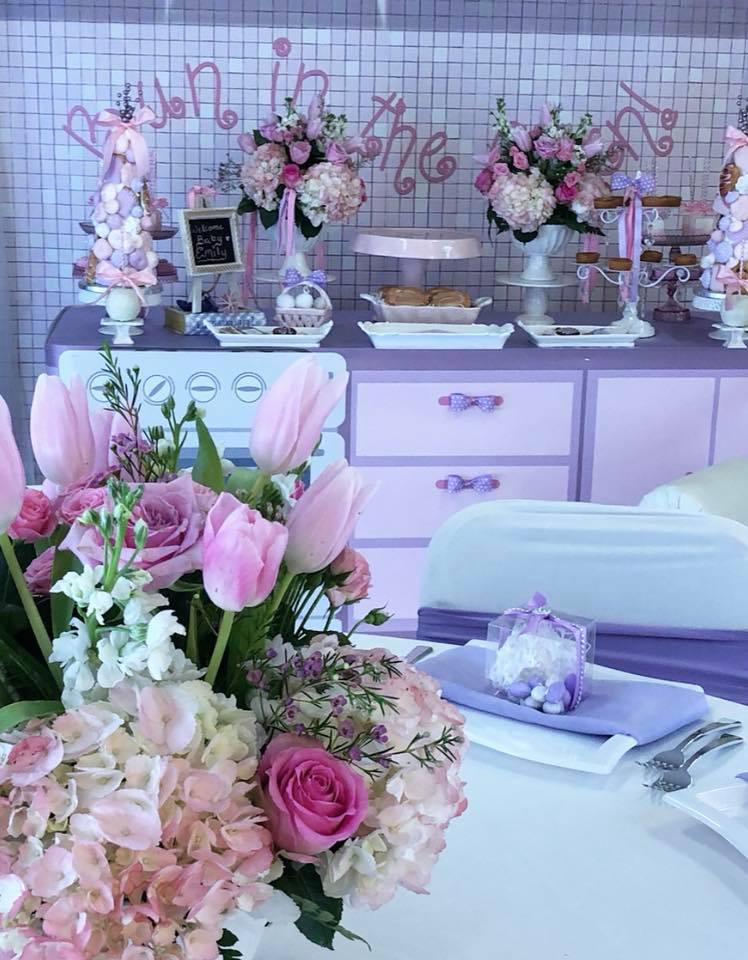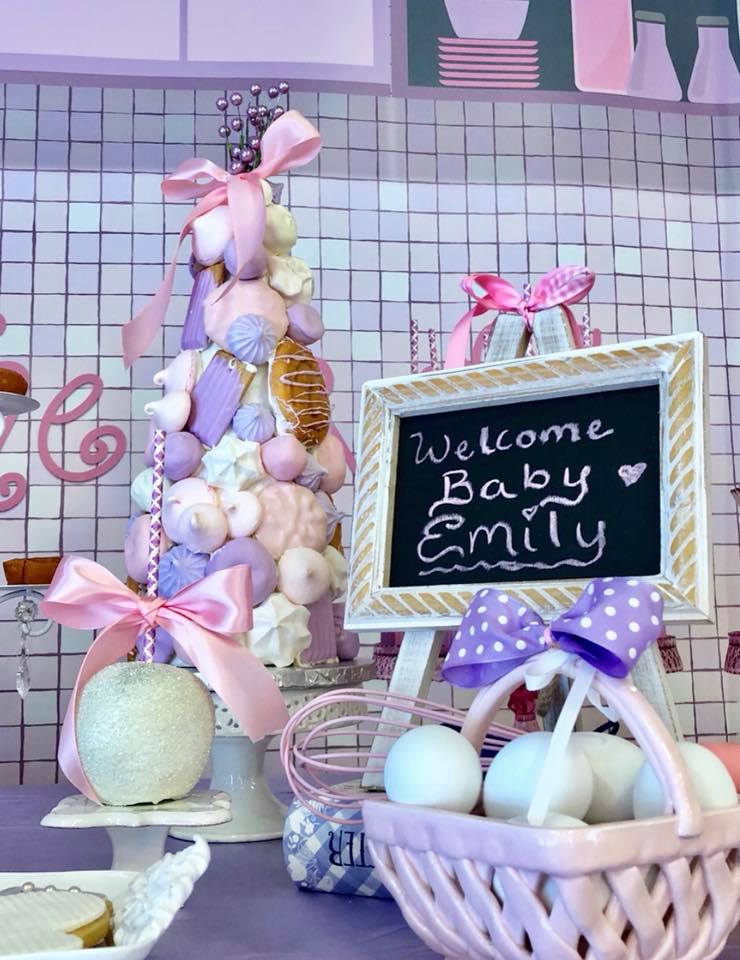 MORE INSPIRATIONS