This monster bash baby shower was elegantly arranged by Owlie Powlie | Facebook . Filled with colorful, smiling monsters, this baby shower made guests smile rather than scream with fright. 
The desert table featured a large variety of deserts with bright eyed monsters. A large, red monster cake took the center stage. Blue and red frosted cupcakes were made to look like mini monsters. The cupcakes and cake were all sitting on blue and white chevron pedestal. Guests also had the opportunity to try a unique snack of monster eyeballs. 
The back drop of the desert table included a blue, red, and white chevron banner that read "Welcome Baby." Two polka-dotted purple monsters posed at each end of the banner.   
A bright yellow game table included a classic monster bingo game and provided the guests with an opportunity to give advice to the mom-to-be. In addition, guests could join in the monster themed fun by posing at the photo booth. The photo booth featured an assortment of adorable monster faces. 
The guests tables were also decorated to match the theme. The sliverware was neatly wrapped with smiling monster faced paper. Even the water bottles matched the theme with specially printed monster labels. Guests also recieved blue swirling lollipops as a special thank you.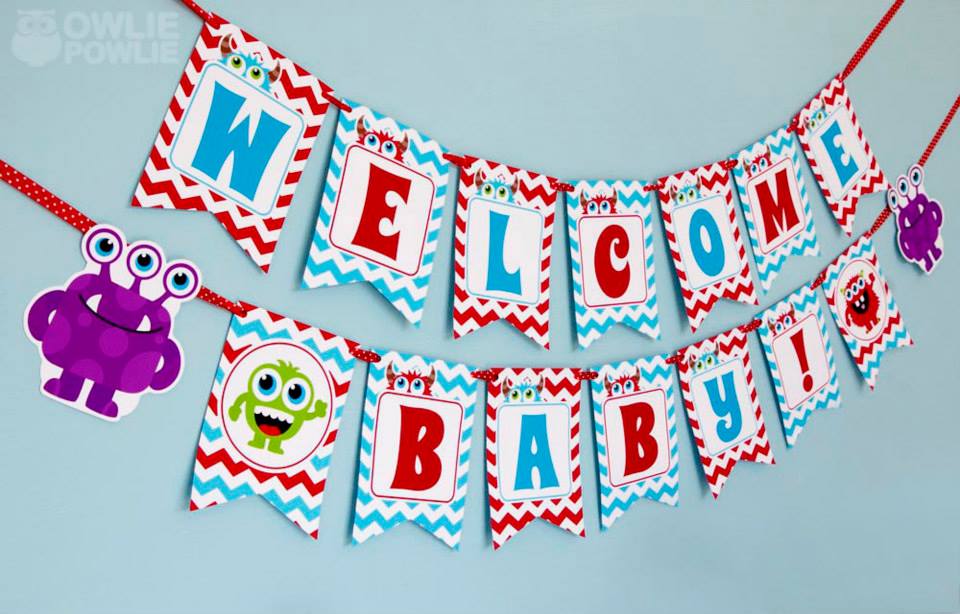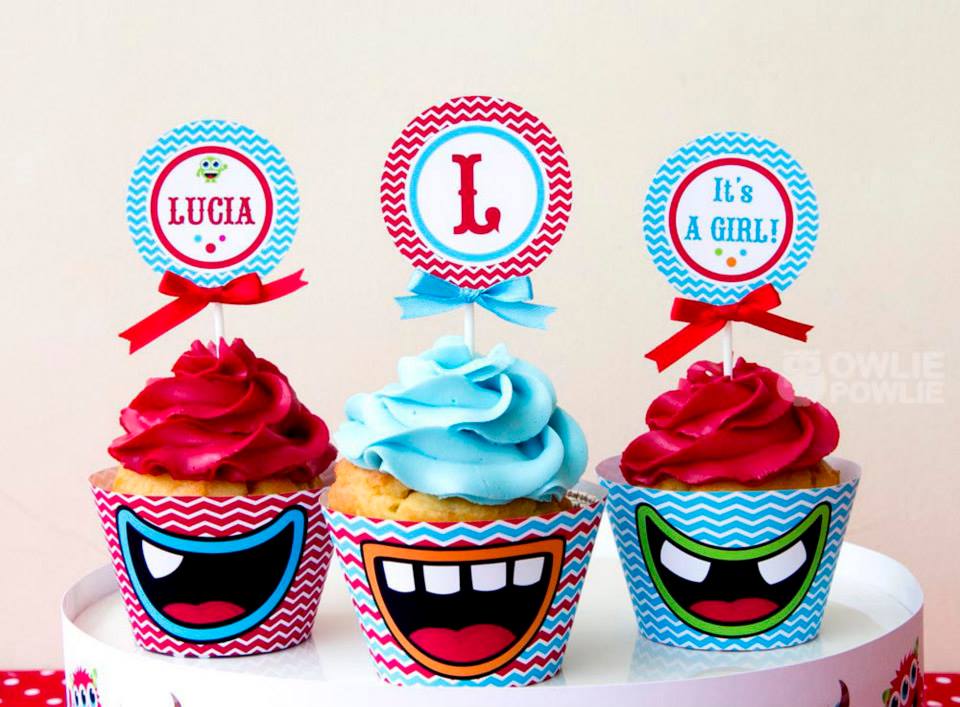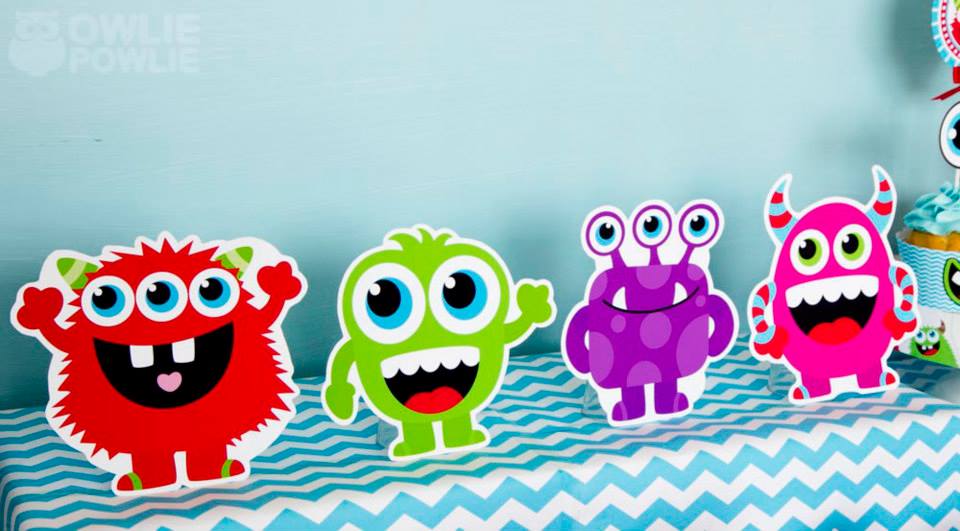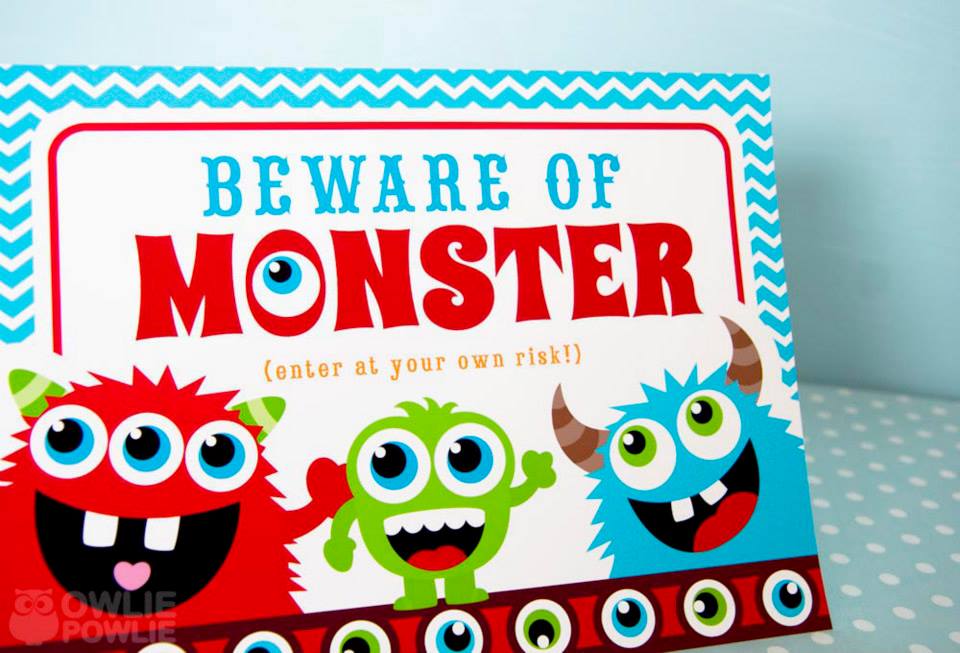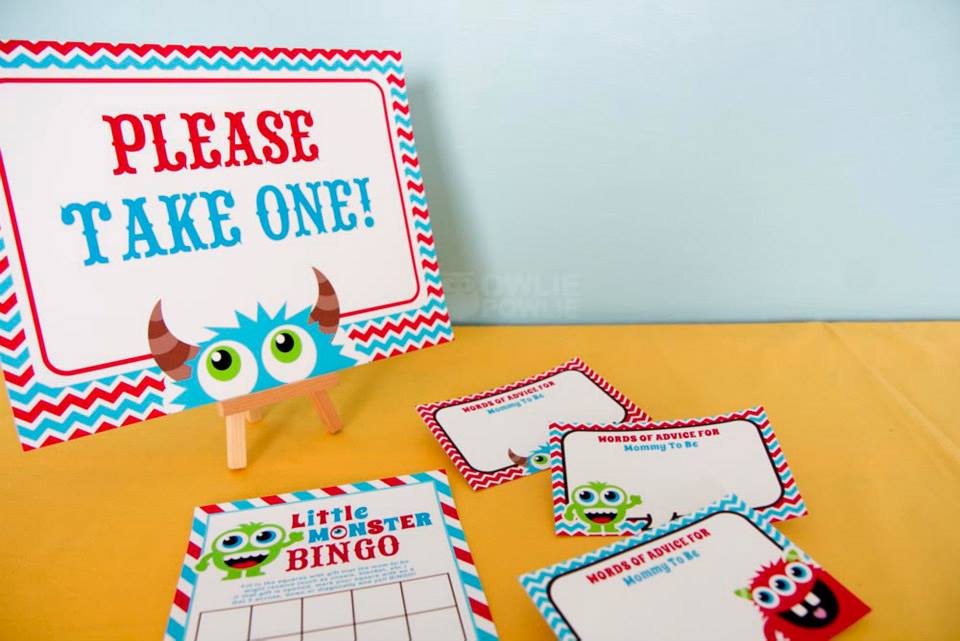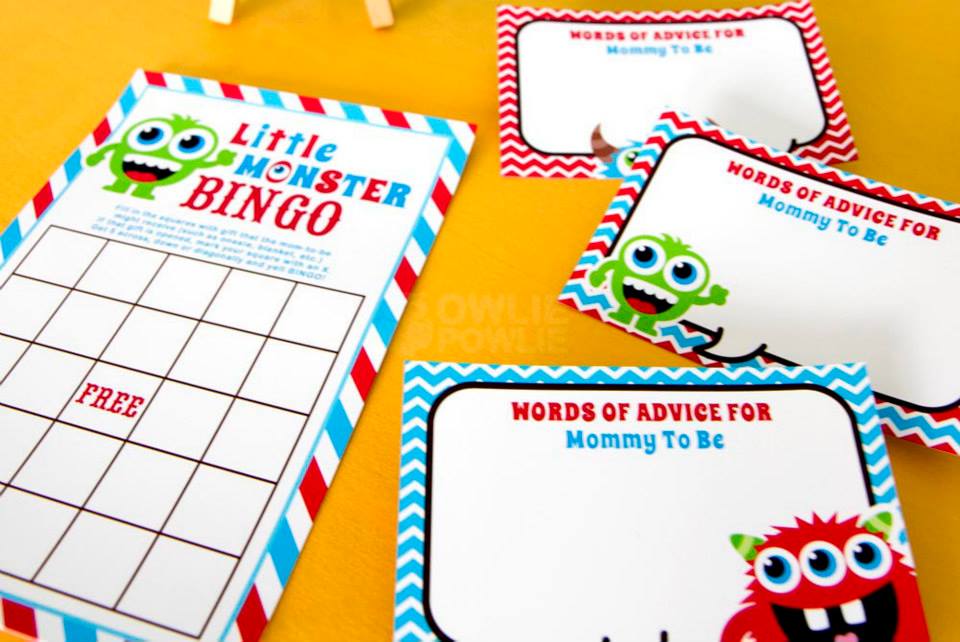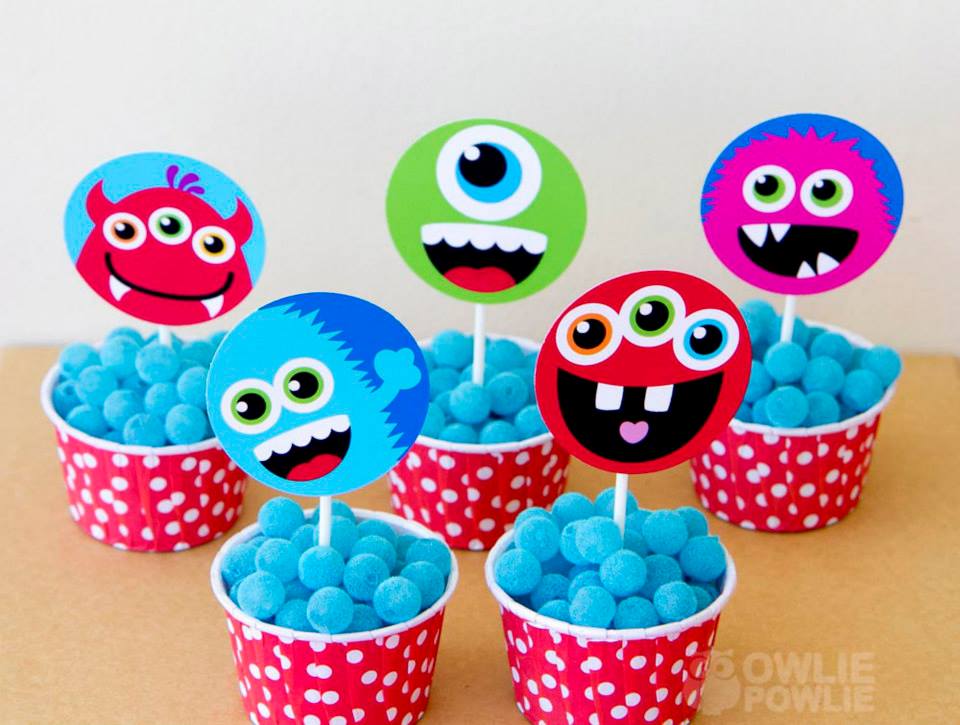 MORE INSPIRATIONS