This Pretty Little Pumpkin Baby Shower was absolutely adorable with a whole patch of fun for the guests and special mom-to-be. With the special decorating skills of Alissa Hussey Productions, this shower was both elegant and inviting.
A fabulous outdoor space was chosen for this party with an arched area that was a perfect complement to the lovely dessert table. The table and the archway were both white, so they looked bright and elegant. With a vintage style, the table had charm from all angles.
Across the front of this table a massive flower arrangement stole the show with gorgeous blooms incorporated with pretty greenery. With pumpkins on the ground on each side of the table and a massive pumpkin at the center of the table, the theme was beautifully advertised.  A nice range of treats were offered for everyone to enjoy including pink macarons and yummy cupcakes. Vanilla cake pops were shaped to look just like miniature pumpkins for a cute effect.
The graphics at this pretty little pumpkin Baby Shower event were fantastic with a range of fonts and colors that drew the eye easily. There was a pretty pink welcome sign that coordinated perfectly with other framed art displayed throughout the venue. For the guests' convenience, there was also a large menu to check out.
For games the classic decorate a onesie gave everyone a chance to create a memorable and functional gift for the little one. There was also the fun game of "don't say baby" where the guests each had a clothespin and had to try to go through the whole party without saying "baby."
At the guest tables, each place setting featured a delightful sugar cookie for every visitor to enjoy. Some were shaped like pumpkins, some like bottles and each was frosted brilliantly to match the theme tones.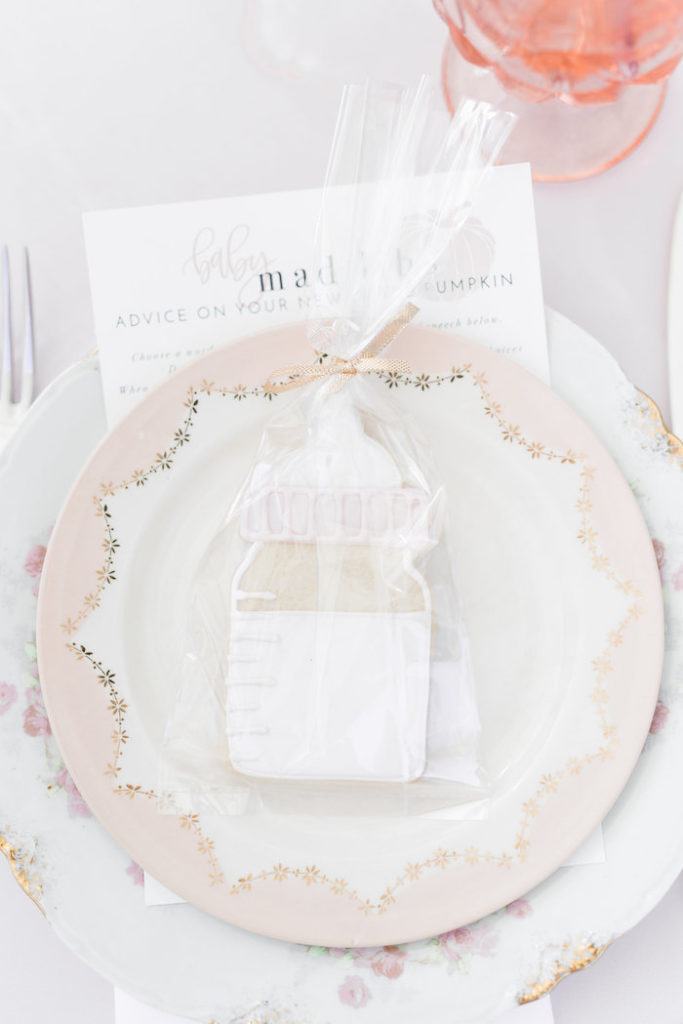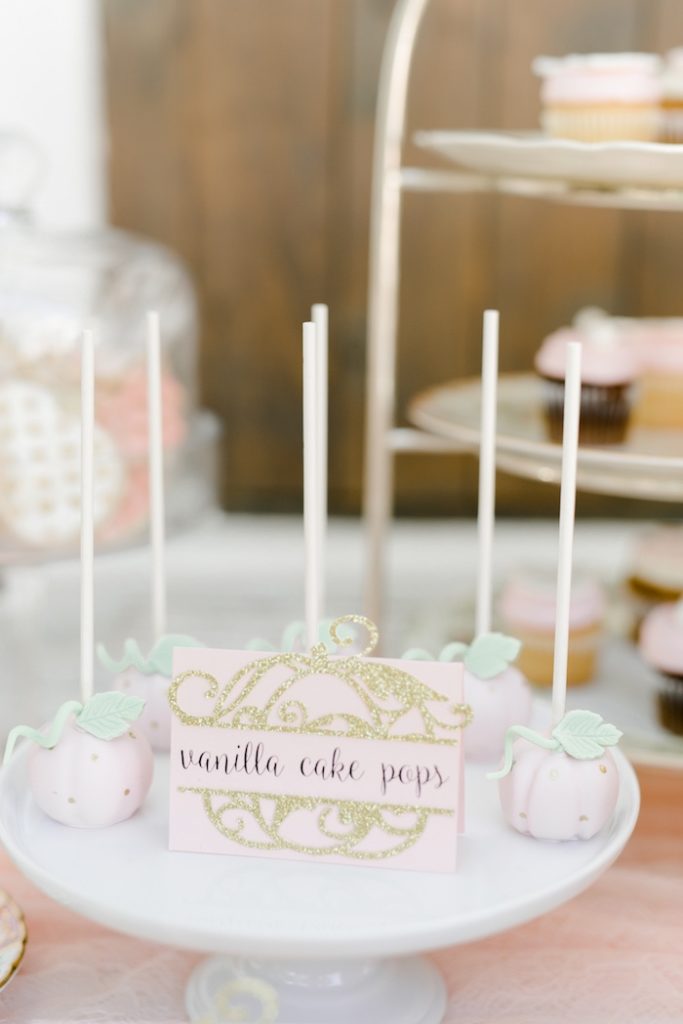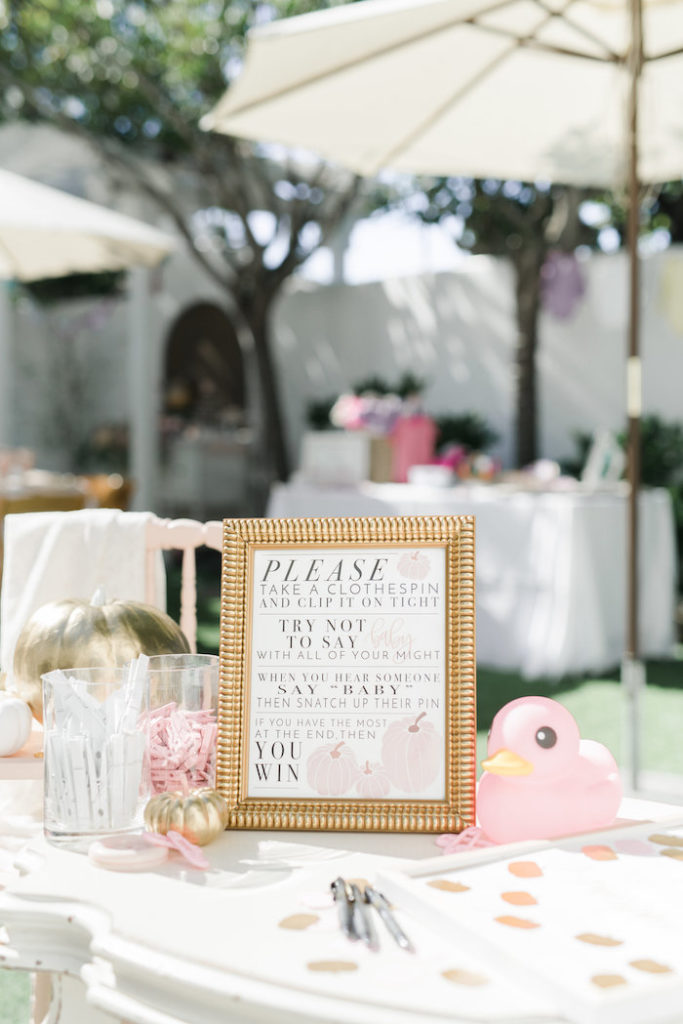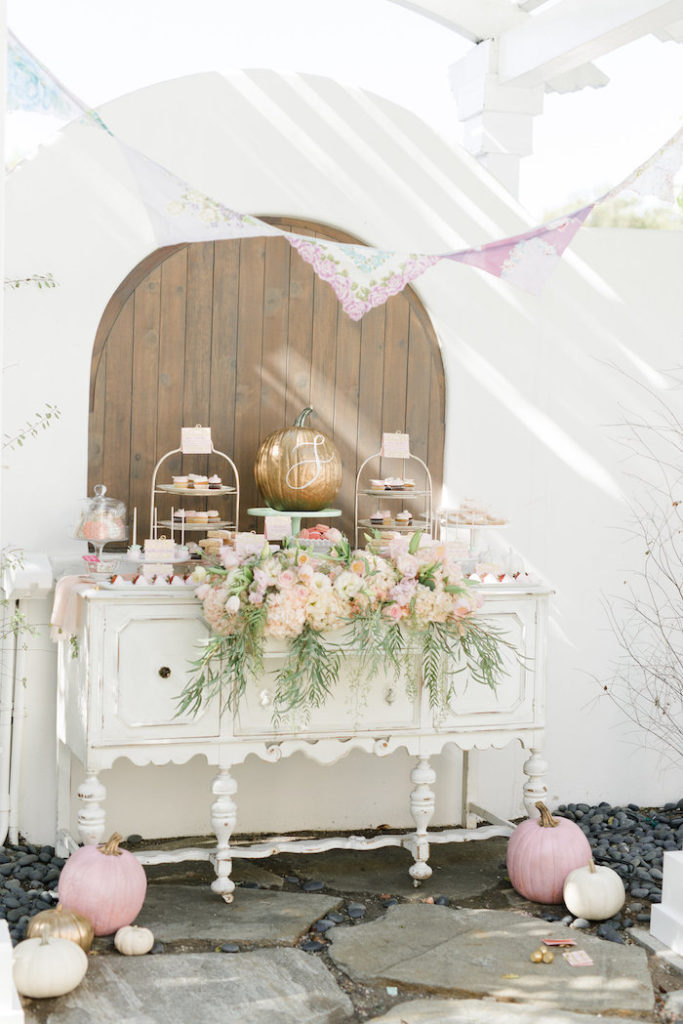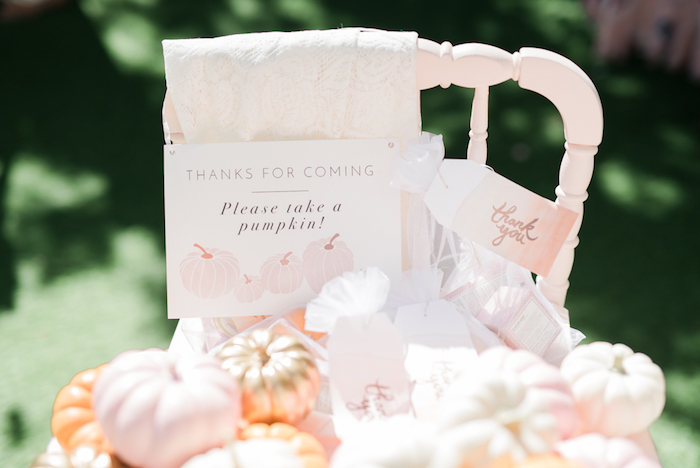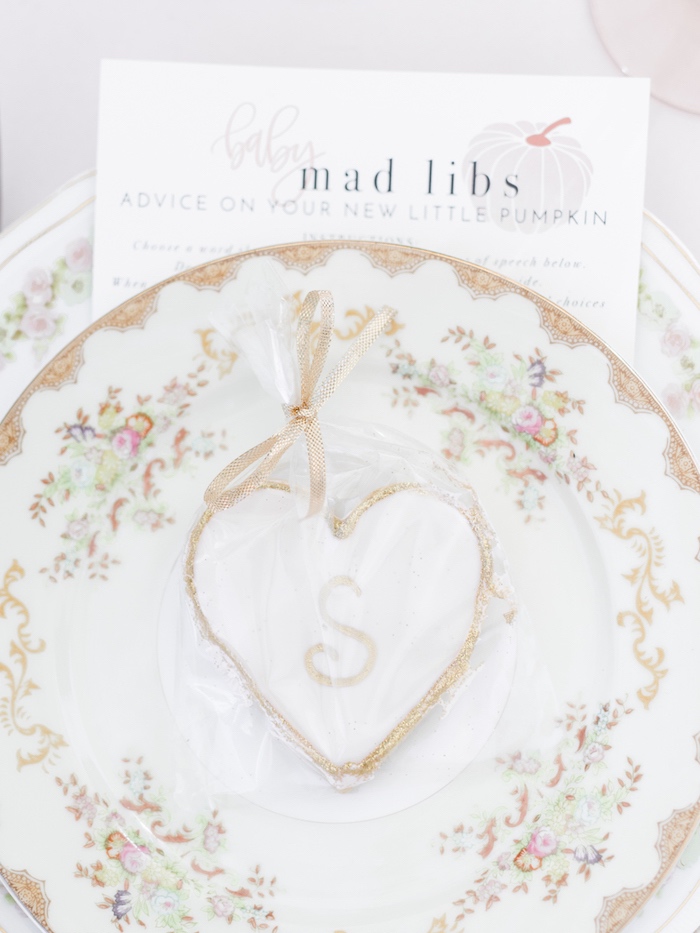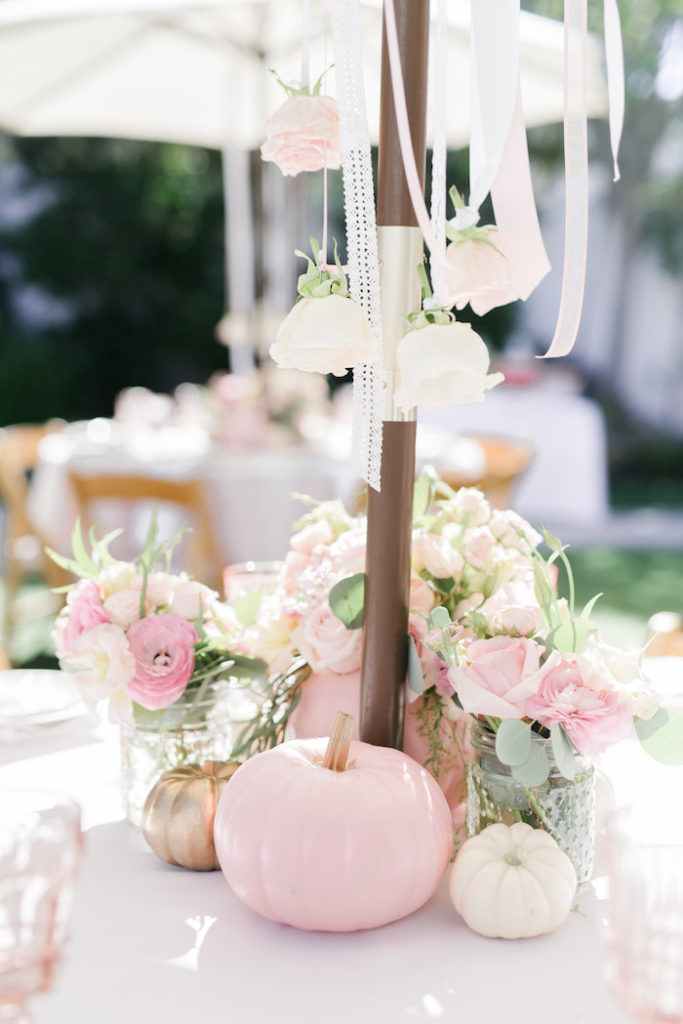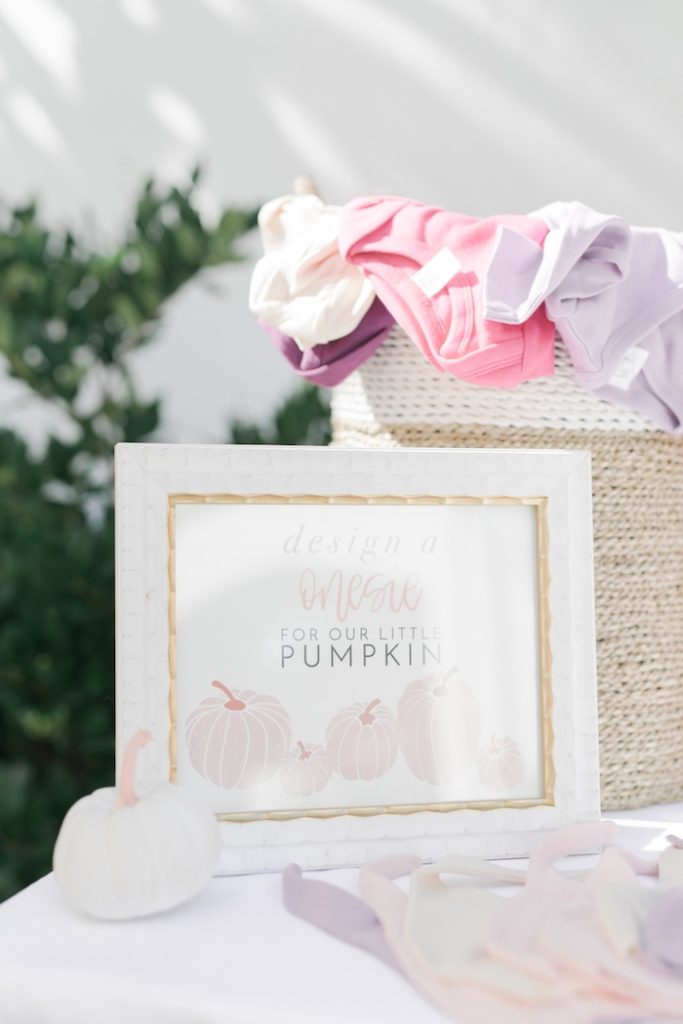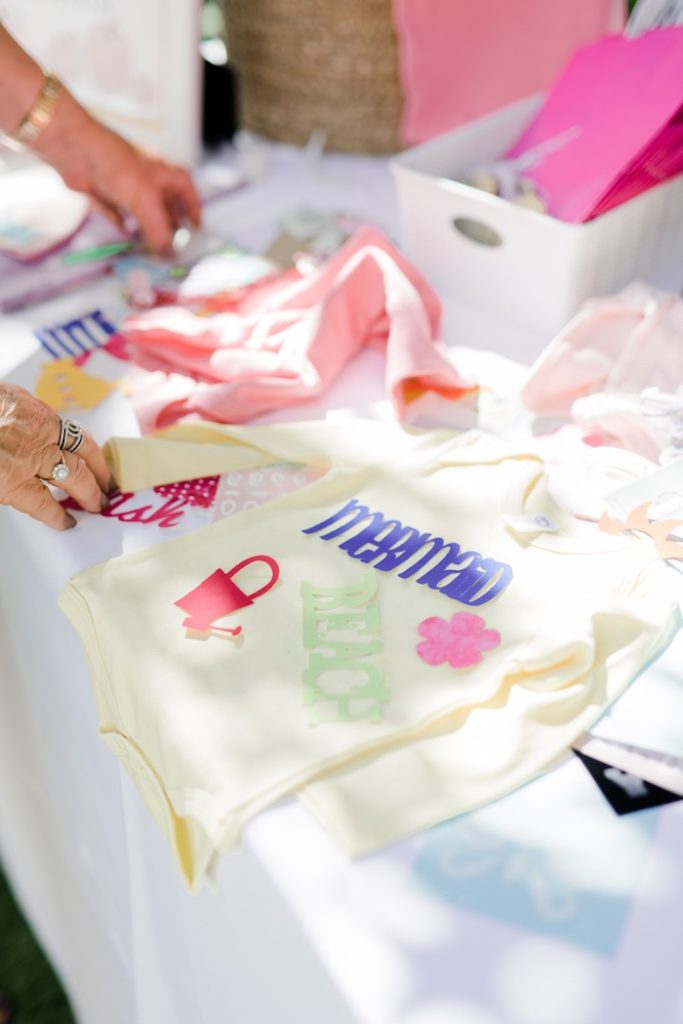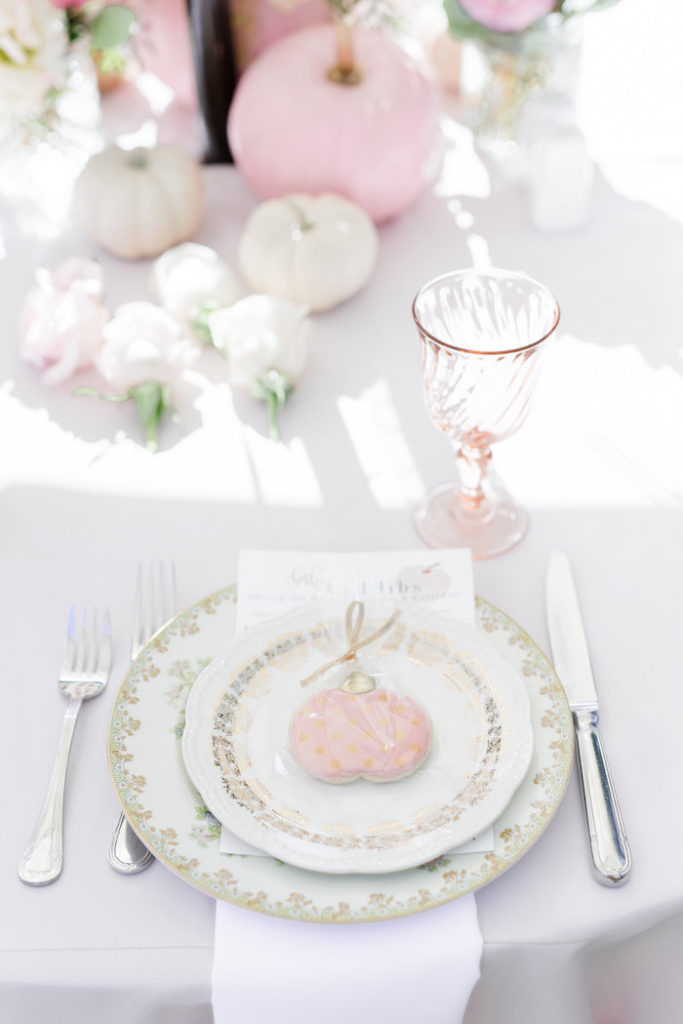 Credits:
Design/Planning: Alissa Hussey Productions
Venue/Food and Beverage: Verandas Beach House, Manhattan Beach, CA
Photography: Anya Kernes
Rentals: Pretty Vintage Rentals
Printed Materials/Backdrop/Lettered Pumpkins: Fawn Lettering
Dessert Station: La Tea Da by Ruth
Flowers/Pumpkins: G Fiori
Flower Crown Bar: The Crown Collective
MORE INSPIRATIONS: