For this mom-to-be's special day of celebration, Winnie Q designed a unique Bundle of Joy Baby Shower to remember. This theme had the perfect mix of soft blooms and elegant decor, ensuring one-of-a-kind shower.
Through out the venue area, gorgeous flowers were displayed in a range of colors from red, to salmon, to pink, standing out beautifully and creating a relaxing atmosphere for guests to enjoy. Placed in various clear vases and holders, each set of flowers was not only a lovely accent for the theme, but also an individual look.
Most showers showcase a single fantastic cake as the main celebratory dessert, but for this outstanding event there were five delicate creations to taste. Each cake was set on a matching cake tray, aside from the main two-layer delicacy. They were all frosted in different formats, making them completely unique from one another, but all were shaped similarly, letting them blend fantastically. The main cake was adorned with gorgeous blooms, allowing it to stand-out from the others beautifully. The different flavors included were, white chocolate raspberry, lemon curd swiss meringue, hazelnut swiss meringue, victoria sponge and dark chocolate mud.
Special sheets were made up on gorgeous paper for the guests to give out their baby advice to mom-to-be. Laid out with lovely blooms and sprigs, they looked quite fun.
One fantastic decoration was a long branch of leaves that held a sign saying Bundle of Joy in an elegant font, really emphasizing the gracefulness of this sweet Bundle of Joy Baby Shower theme.
For a perfect gift to send home with the guests, bouquets of blooms were wrapped in paper with a personalized tag that was sure to impress, letting everyone take a bit of the party home with them.  Each bouquet was unique, ensuring that no two were alike and everyone could feel special taking one home with them.
Credits –
Event Styling: Winnie Q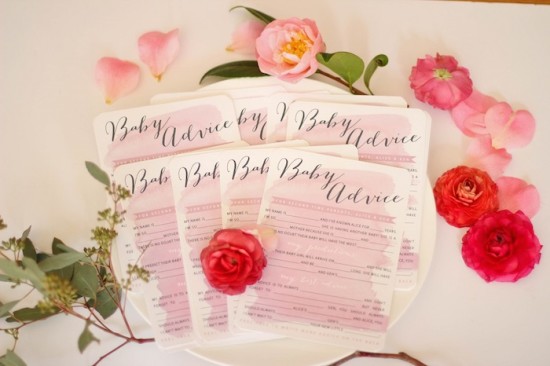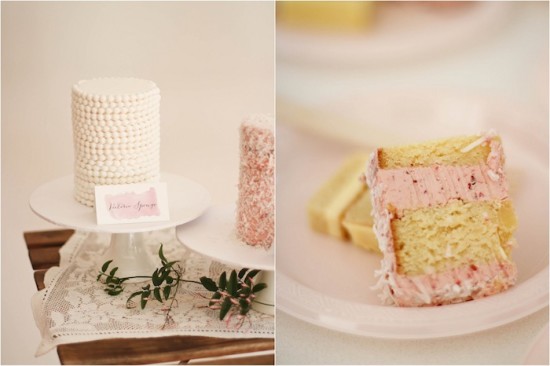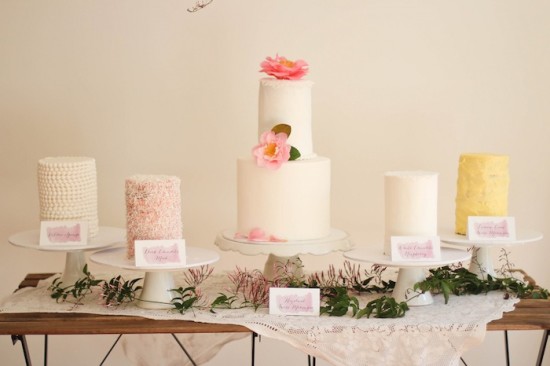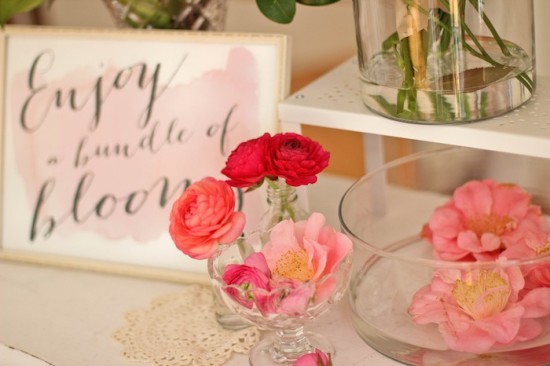 MORE INSPIRATIONS: