Hosting an inexpensive baby shower is not so hard! After all, it is not the amount of money spent that matters, but the inspirational ideas that are used! Most of the modern baby showers are do-it-yourself, decorated parties starting from food to every kind of activity entertained. So here are five inexpensive baby shower ideas for you to keep in mind when thinking about organizing a baby shower that won't break the bank.
Inexpensive Baby Shower Themes
Tulle Girl Baby Shower Theme
If there's a celebration of a baby girl, then the best idea is to plan a tulle-themed baby shower. Think about it as a chic solution for decorating the room. The atmosphere will be so stylish; Grab a tulle from amazon to create all sort of decorations. Craft a tulle tutu skirt for the center table, there are so many tutorials for tutu skirts without even sewing them. Use some of tulle for decorating the walls, and as far as food is concerned, cute pink cookies and cupcakes are always a charm. Decorate them in a delicate way to match the theme and the cake. One idea would be to use the rest of tulle to make adorable mini pom pom toppers which you can also find easy instructions on how to make this on youtube. For activity, incorporating beauty-related activities, like a nail polishing session, will take your shower from ordinary to extraordinary!
by Handygirl
Affordable Boy Baby Shower Theme
When a boy is on the way, go for a stork themed baby shower. Storks are cute symbols and popular birds which are considered to bring good luck to the pregnancy. It's also very quick and easy to craft some paper storks as decorations and highlight them with some blue tulle ribbons for the walls. Yes, tulle is a perfect option for a baby boy shower as well, plus is accessible regarding its price! Decorate the center table with a blue tutu skirt and prepare some paper cutouts of an adorable blue stork of different size to use as topper for a delicious stork cake, cupcakes and larger ones for banner. You can use google search for images by typing search words like 'blue stork clipart'. You can always surprise your guests with hand-made baby shower favors like paper storks carrying a nice thoughtful gift such as blue jelly beans in small lace bags.
Disney Baby Shower Theme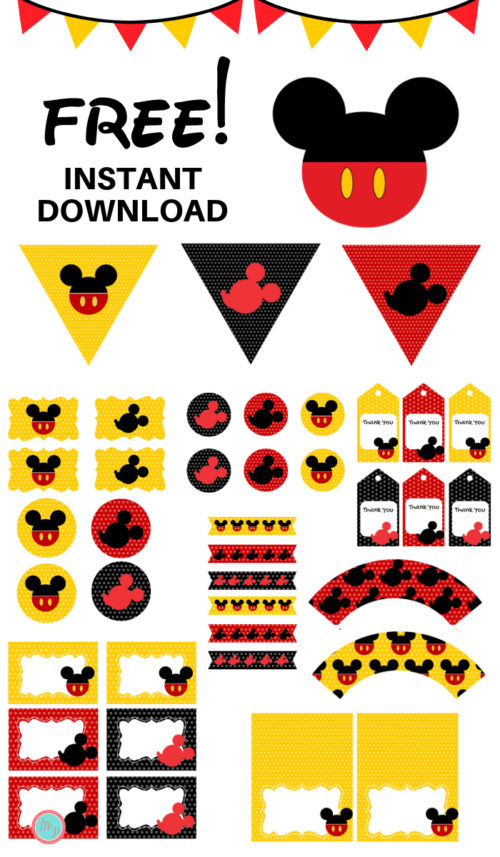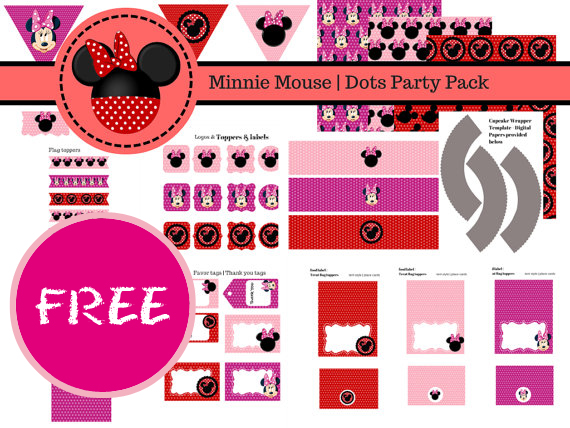 Disney is always a source of inspiration when speaking about children and inexpensive baby showers especially because they are so popular that you can easily find free printables which would take care of your main decorations such as banners, cupcake toppers, thank you tags, food labels etc! So look for free printouts of Mickey or Minnie Mouse or even both together if the baby's gender is unknown. Use the printouts for creating the invitations and keep the same theme going for room decorations, cake and so on. Stylish up the environment with some lovely red and white dotted ribbons and use personalized party cones for popcorn treats. It's also a good idea to use the Disney theme for the nursery as well, and help the mommy-to-be with some fun activities involving the decoration of the baby's crib. Everyone is going to be enchanted!
Here is a super easy how to make Mickey & Minnie mouse cupcakes using Oreo biscuits and strawberries by MyCupcakeAddiction via Youtube
Season Themed Baby Shower
Refresh your inspiration and get some ideas from the outside, look out the window and and get ideas directly from what's going on outside! For example, if Christmas is coming, then it's the perfect timing for celebrating a new born! Christmas decorations are endless, you just need to personalize the entire concept and use Christmas as the basis for your shower. If summertime is happening, then host a beach themed baby shower using seashells from the beach with dozens of summer flowers supported by homemade fruit punch drinks and fruits centerpieces!
Milkaholic Themed Baby Shower
It may sound a bit strange, but it's just temporary! Try brainstorming for milk and find out for yourself how many cute solutions are out there. Build up the whole concept of baby shower around baby's favorite drink. There are milk bottle lollies you should be able to find at your local store which would work perfectly as favors. You can have an afternoon tea milk and cookies baby shower with all types of mommy-to-be's favorite cookies. You can also go for a coffee (decaf) themed baby shower using milk mousse as your special ingredient or host a coffee tasting session supported by savory chocolate and milk cookies and cupcakes. Coffee beans are great for decorating, not only for their sharpened scent, but also for the glamorous and handsome visual aspect.
In conclusion it's not so hard organizing a baby shower from roots. You just need to be inspired and put soul in your event organizing skills. Baby showers are nice moments to remember so money is not a basic concept for a baby shower. The most successful baby showers are those that end as good night fairy tales for the future baby.