An abundance of beauty was on display at this splendid Desert & Rose Inspired Celebration. With attention to each detail and soft sweet colors, this party was unique and gorgeous.
Bringing to life the vibrant beauty of desert-life, this party, styled by Perfectly Sweet, reflected the sweeter side of a climate that is usually viewed as harsh and dry. The snack table was a fantastic showcase of natural elements and tasty treats that anyone could love. Using a lovely, sheer-white, floral fabric for the back drop, all the vibrant greens and soft pinks stood out in pure elegance.  For added effect, a cute green heart was made and centered around the cake on the table.
The table was layered for easy access, with the food in front for the guests and the detailed decor in back to enjoy looking at. The groups of cactus and flowers all blended together was quitebeautiful to see. Some adorable little cactus' were placed in tiny pots to add to the look. A wonderful wooden box was placed in the center to give the cake a boost, as well as an elegant red cake tray that had a pedestal quality to it.
The treats went with the theme nicely with desert and flower details that ensured a complimentary style. Cupcakes were made with a variation of neat steer skulls decorated for a fun look and lovely little flower tops that added a soft touch. There were even delicious looking steer sugar-cookies that were adorned with little flower accessories and adorable cactus cookies covered in soft colors for a sweet twist. Each food was labelled with a wonderful wooden sign that had the word cut-out of it.
The cake made a lovely centerpiece with layers, upon layers of delicious looking sweetness that was topped with wonderful flowers and a cute steer skull.
Credits :
Styling and florals by Perfectly Sweet
Baked goodies by Delicious by Sara
Cupcake and cake toppers by Glistening Occasions
Tablecloth purchased from Memories are Sweet – Lolly Buffets
Timber labels by Zilvi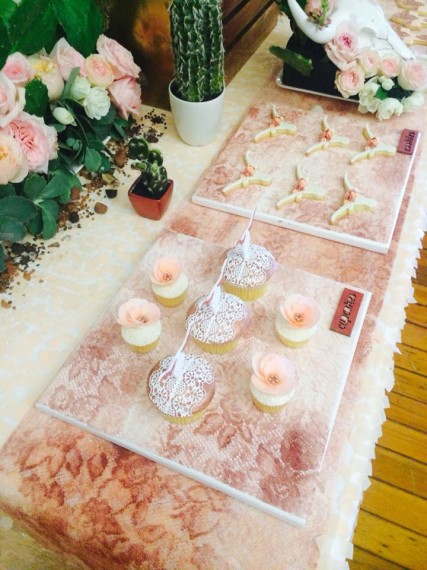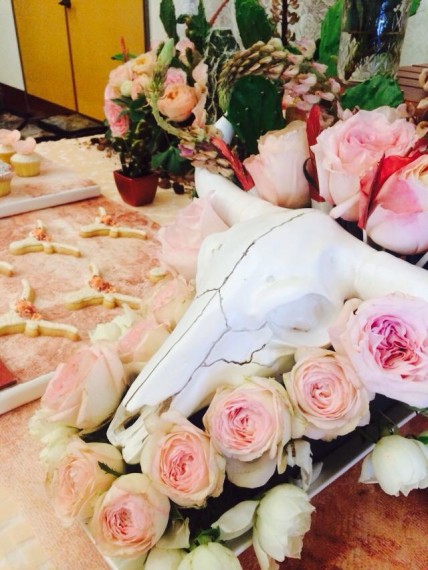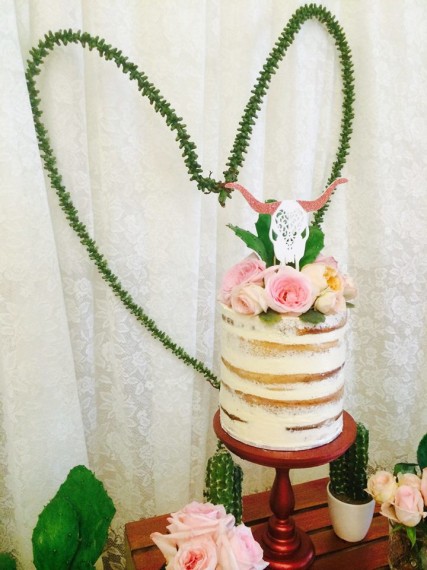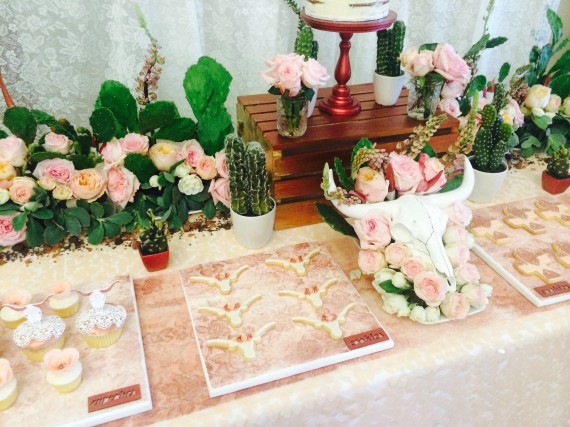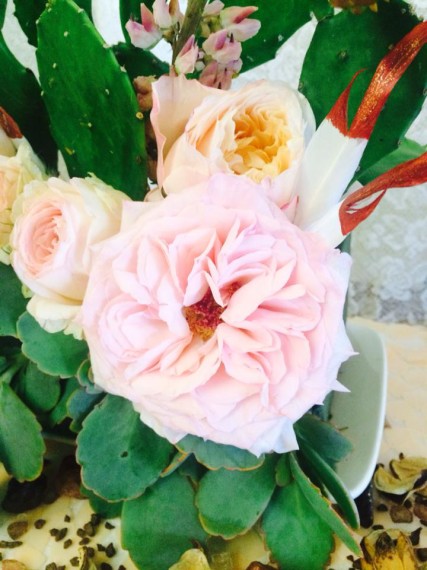 MORE INSPIRATIONS: