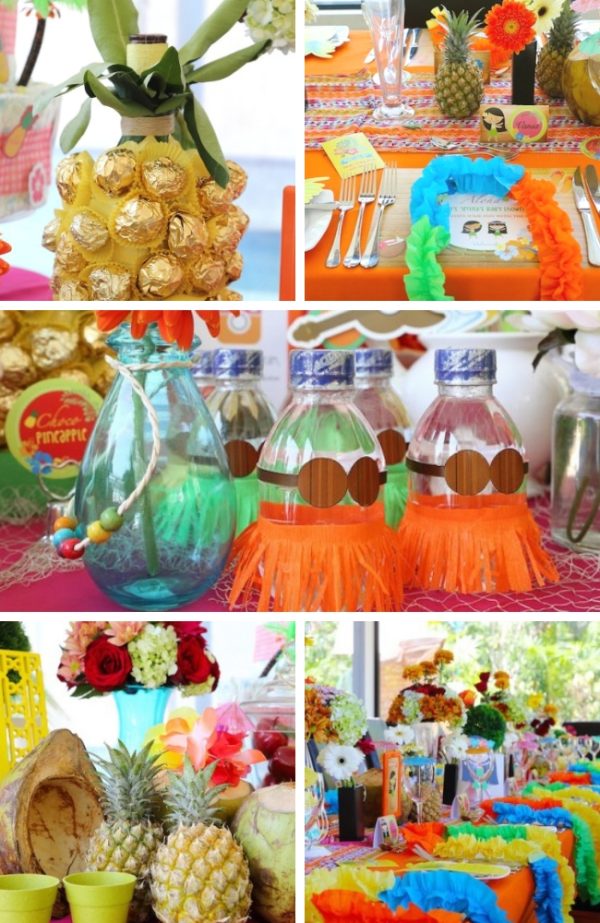 A luau themed baby shower is an absolutely lovely event filled with tons of color, joy, and fun. No matter where you are or what time of year it is, a luau theme will bring sunshine to a baby shower. This theme is one of the most popular out there, so that means there are tons of options when it comes to décor, food, guest gift favors, and baby shower games. Make sure to include plenty of bright colors, glittery sunshine images, and of course, pretty hibiscus flowers in the details of your invitations to get your guests excited about your upcoming baby shower event.
Luau Theme Invitations



Luau Theme Decorations
Decorations for a luau themed baby shower are a blast to put together and you can really let your creativity shine here. Start with the basics: bright yellow, pink, and blue balloons, garlands of rainbow faux Hawaiian flowers, door and table tassels in the texture of grass skirts, streamers made from sunshine cutouts, lantern garland lights, and inflatable beach balls hung from the ceilings. Backdrops of waves, stand ups of surfboards, and garden décor of hot pink flamingos are happy additions, and party music that features sounds from tiki, luau, and Hawaiian parties in general are relaxing as they are perfect for this theme party. Place wooden tribal tiki statues throughout the party venue and utilize bright flowers in stone vases for floral centerpieces. Fishnet with starfish and sand dollars pinned up, along with wooden crates and anchors are extra special details that really tie the whole theme of the baby shower together splendidly.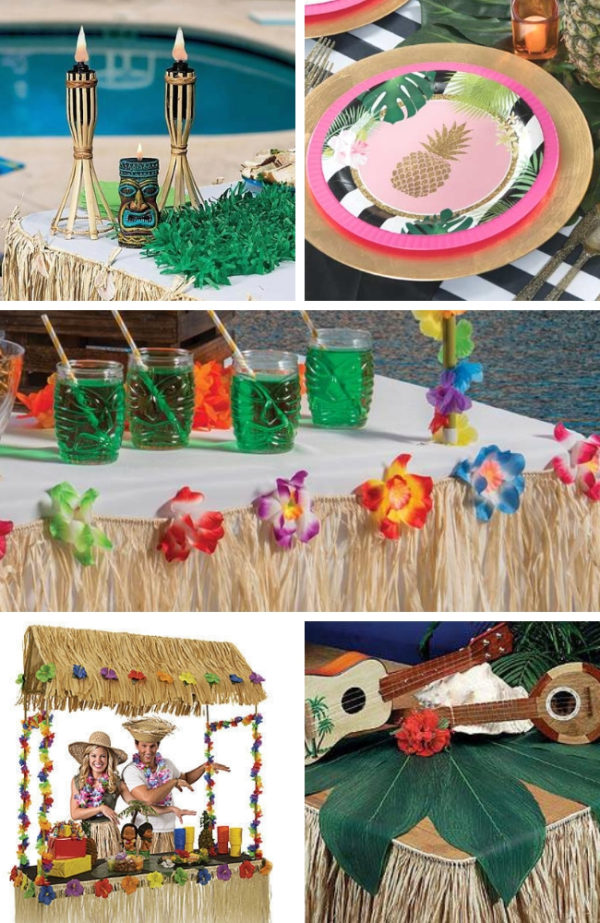 Luau Theme Centerpiece
Luau Theme Food Ideas
Food for a luau themed baby shower should be light and fit for the islands. French bread slices with light marmalade in flavors like orange and lemon, and a big assortment of bowls of fruit like pineapples, papaya, kiwi, and melons. Slice open limes and place around the venue near centerpieces and serving table as this keeps bugs away and it offers a pleasant, exotic scent. Teacakes in the shape of seashells, tiny square lemon tartlets, and brownie bites with ocean blue frosting and sailboat sprinkles are easy to eat and delicious as well. Cupcakes with hula girl dancer toppers and sugar cookies in the shapes of coconuts offer delectable sweetness while showcasing the luau theme wonderfully. Cucumber sandwiches and sprout salad wraps with turkey and cheese are yummy salty fares. Serve everything on seafoam and coral hued platters for an extra splash of tropical flair. Of course, the cake itself is the true star of the food and treat table, and the more details you put into the cake, the better! Multiple tiered cakes in colors of the ocean and Hawaiian sunset horizon with textures of waves, images of hula girls, and accents of hibiscus flowers is a perfect way to celebrate the upcoming bundle of joy.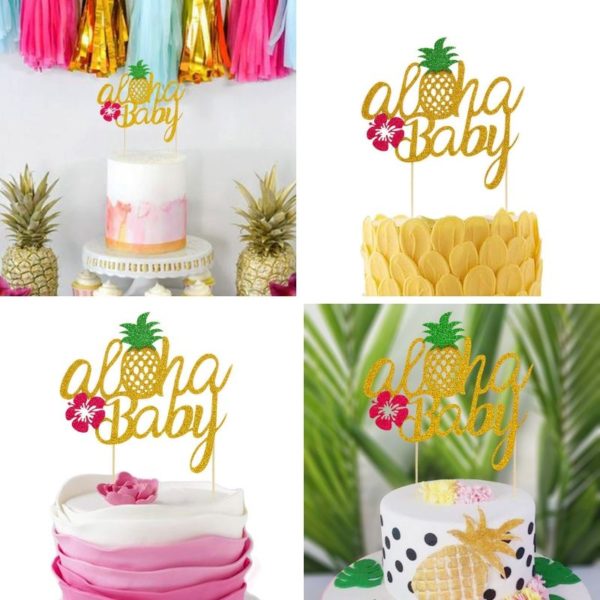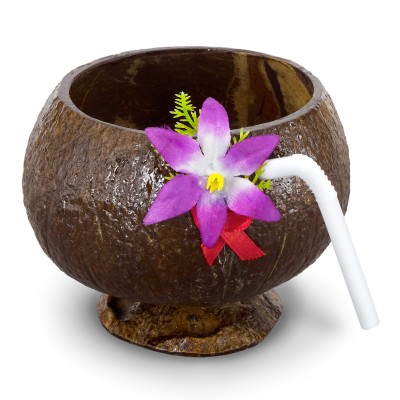 Luau Theme Favors & Games
Gift favors for the guests can be especially fun, so opt for hula girl bottle stoppers, miniature tiki candles, individually wrapped and personalized candy bars, Hawaiian coasters, coconut cups, or Hawaiian luau music CDs. You can also incorporate gift favors from party games, such as grass skirts, woven Hawaiian hats, and leis from a hula dancing activity or baby ad libs that you provide for the guests at their tables as they munch on delicious party food. Other popular games that you can incorporated into your shower that you can also give prizes/party favors for are nursery rhyme games, scramble, and luau bingo.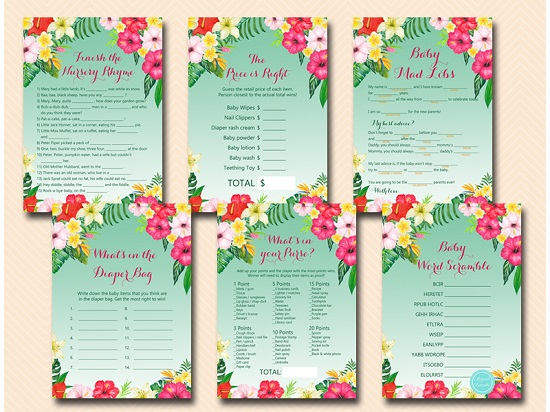 Luau Baby Shower Decorations & Supplies