Yellow Lamb Themed Party – Fortune, Luck and Joy!
If you want an amazing baptism party, this lamb themed baptism party by Mimos Provence is the most adorable setup around! Make no mistake, this is a professional design. The whole party has a warm spring day theme. Nothing is cluttered or over done. It is classy, yet fun. This amazing layout has a clean and gentle feel to every detail. Little lamb cupcakes and exquisitely designed cookies will have you "aww"-ing all party long!
The little lamb theme is consistent and cute down to the minute detail. Yellow and white cover the walls and tables giving the guests a light and yet energized feel. Green on the floor adds to a tiny lamb in the pasture theme. The lily flower arrangements give a wonderful light addition to the party. The designer of the party thought of everything, including small crosses that hang from every beverage bottle. These small details make the whole party feel loving and thought out. Everything is wonderfully done.
The Little lamb toppers are very adorable on each cupcake in a cute yellow polka dots baking cups on a 4-tier stand.This centerpiece ties the table together and is definitely a conversation starter! It goes perfectly with the white transparent and yellow polka dot balloons too! The cupcakes aren't the only thing that these adorable puffy treats adorn. Small containers have beautiful labels with lambs, and tiny toy lamb puffs decorate the tables.  Don't miss the yellow polka dots fabric tulips! Such a perfect addition to the theme!
Don't forget to grab a gift bag before you leave! The yellow gift bags not only match everything exquisitely, they make each visitor feel thought of and special. What an excellent way to say thank you to your guests! Even a cute little picture of the one who has been baptized decorates the room, reminding everyone of the wonderful reason for the party. A baptism is a wonderful thing to celebrate, and Mimos Provence captures all the happiness and excitement that this amazing day should have! So perfect and beautiful! Great inspirations for lamb themed baby shower party!
Credits:
Decorations – Mimos Provence
Sheep – BerinjelaPri
Candy, Cupcakes – Delícias para festas
Buffet- Francês na Praia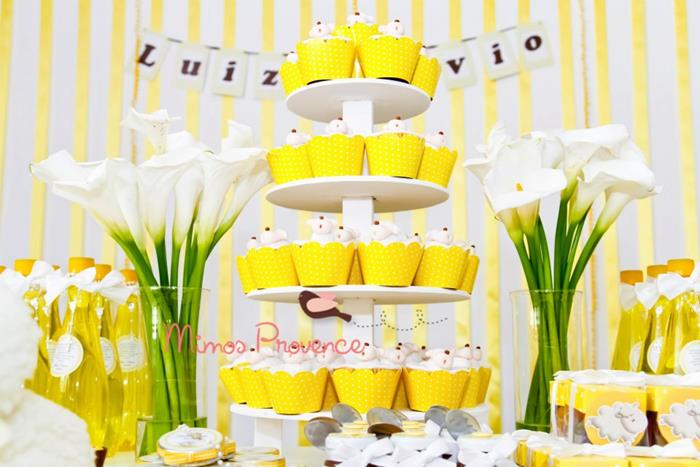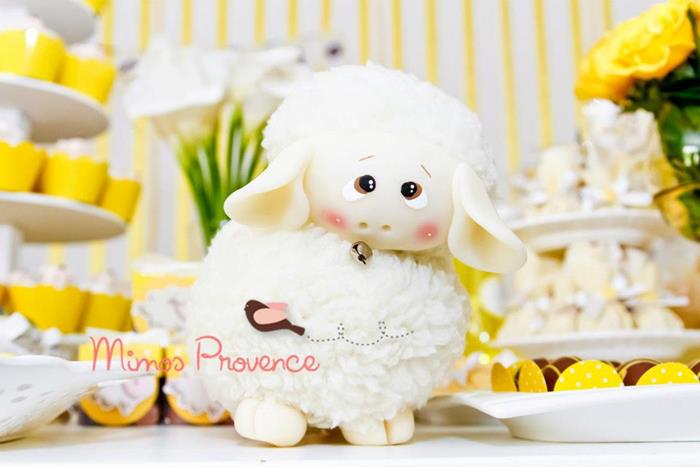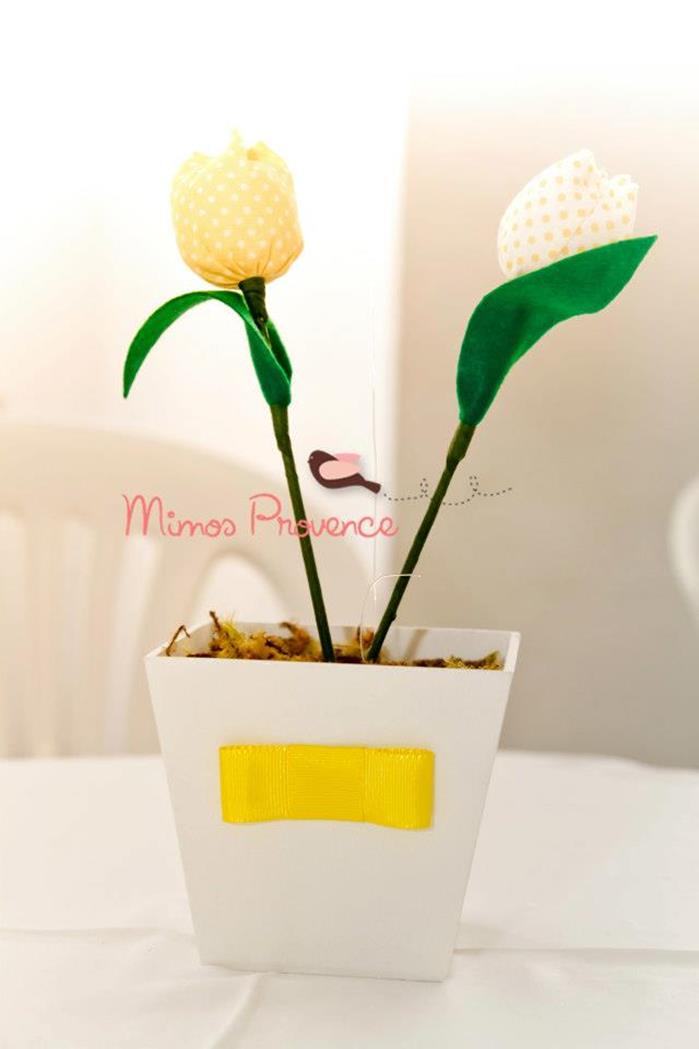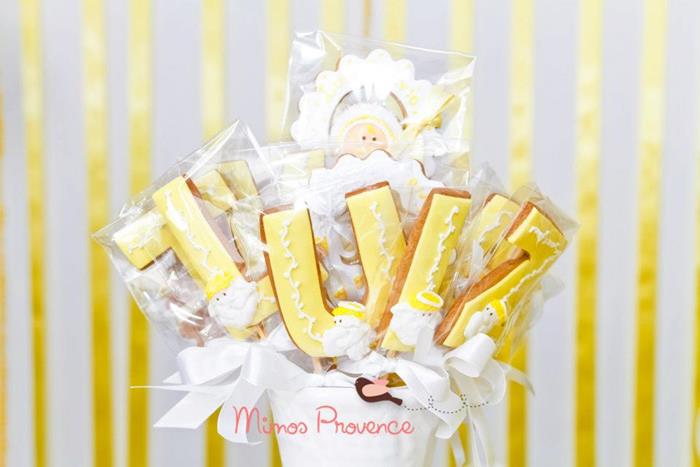 More Baby Shower Ideas: