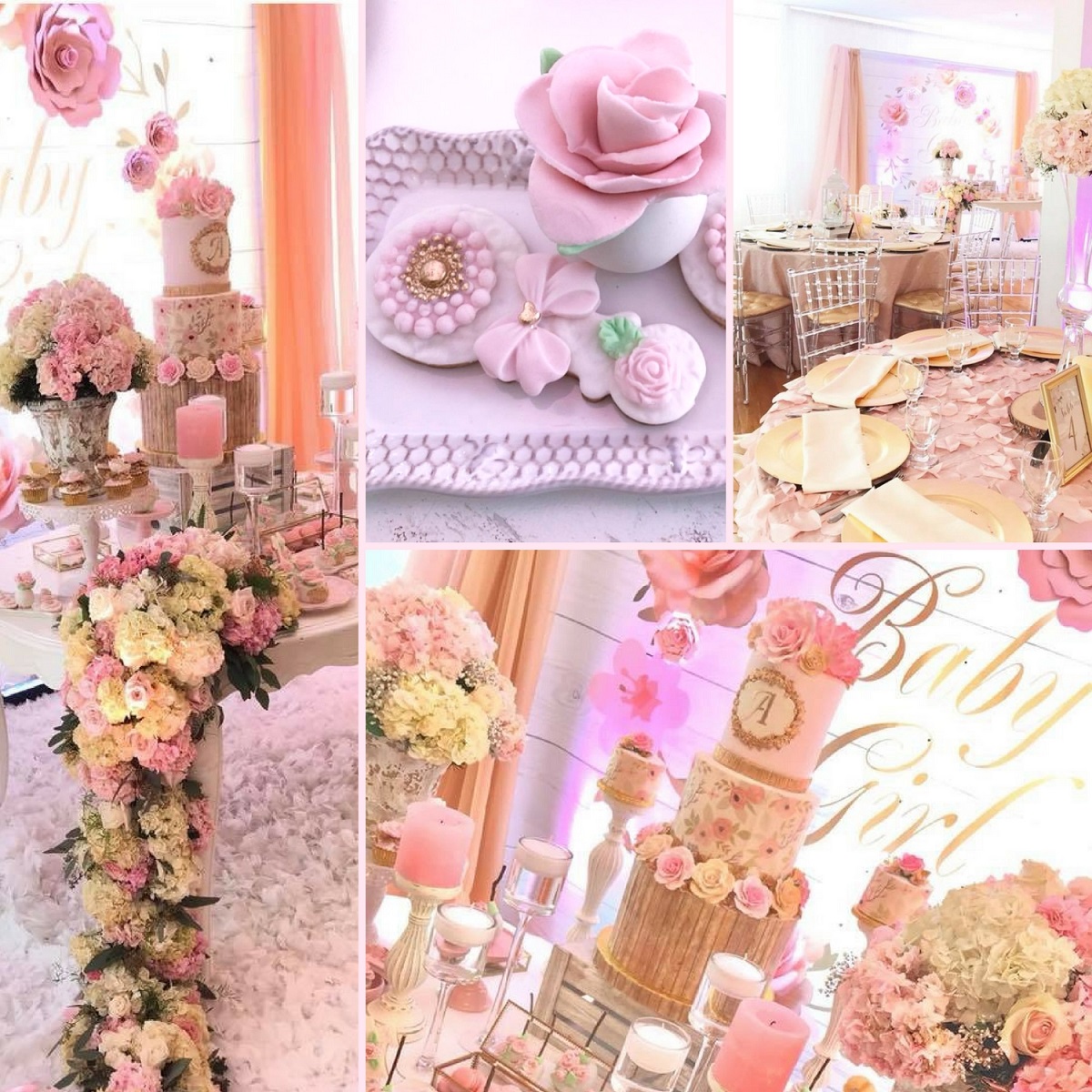 This pretty pink and floral baby shower was elegantly arranged by Aura Party Decoration. The decor was bursting with beautiful flowers and shades of pink.
The dessert table featured a large three tier cake in the center that was decorated with flowers to perfection. Two large bouquets were filled with an assortment of pink and ivory flowers which matched perfectly with the frosted flowers on the cake. Candles were also elegantly displayed throughout the table at varying heights. On the corner of the table was a flowing waterfall of beautiful flowers. 
A large chandelier sparkled from the ceiling. The floor was decorated with a bright white shag rug. Curtains of pale pink served as the perfect frame. The guest tables were also incorporated into the theme. Cascading tablecloths of pink petals covered each table. 
Party Planner: Aura Party Decoration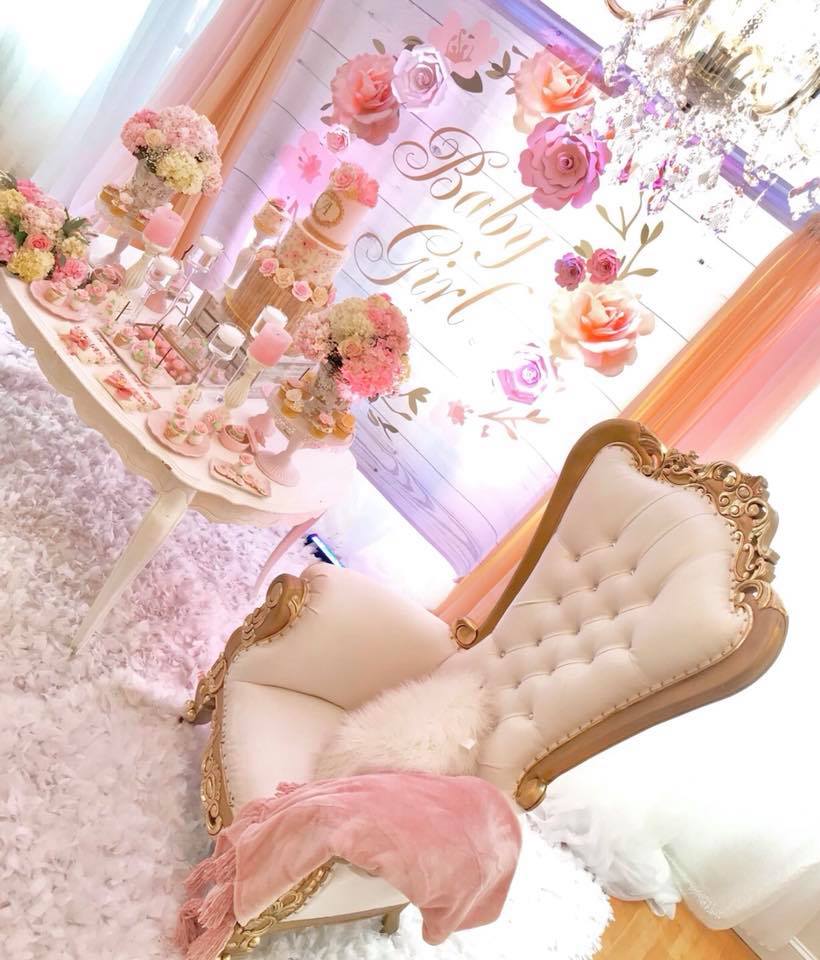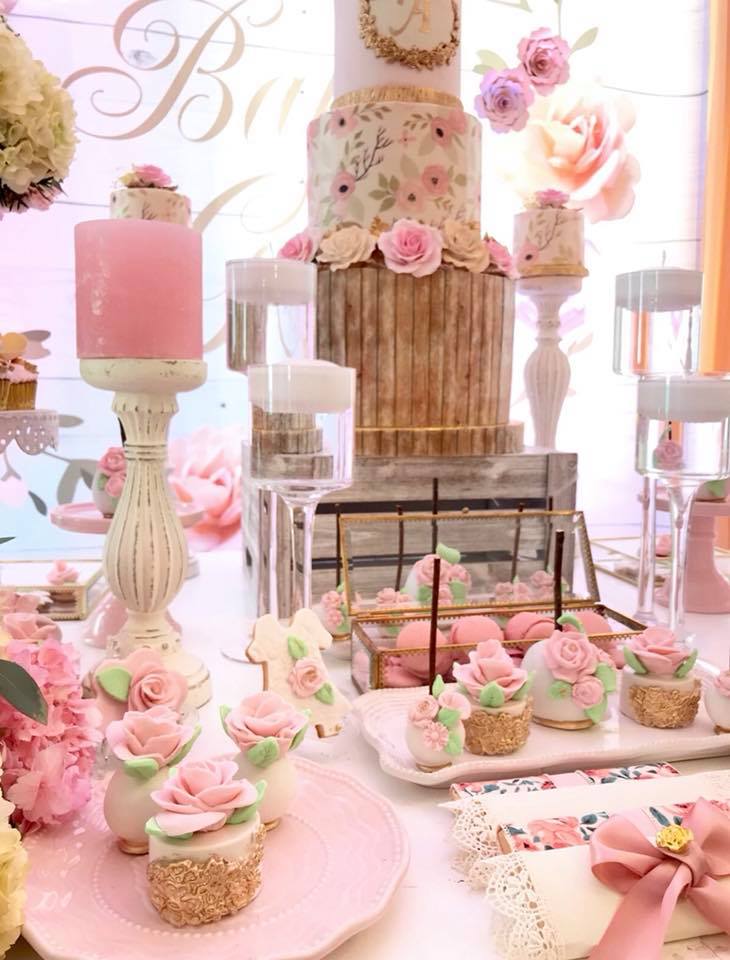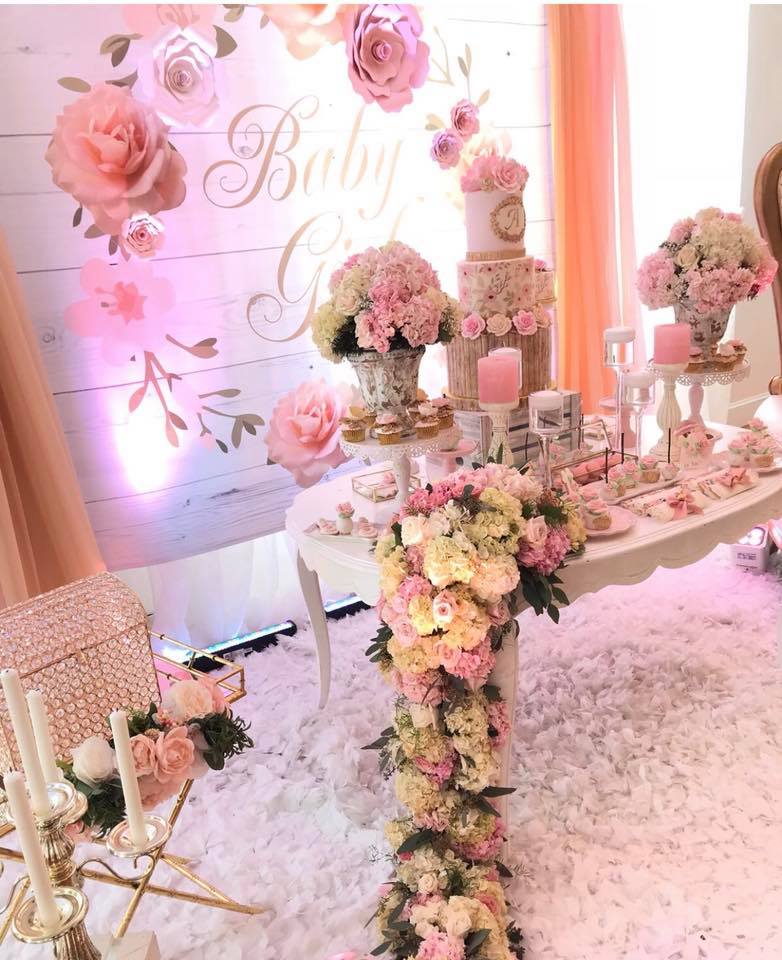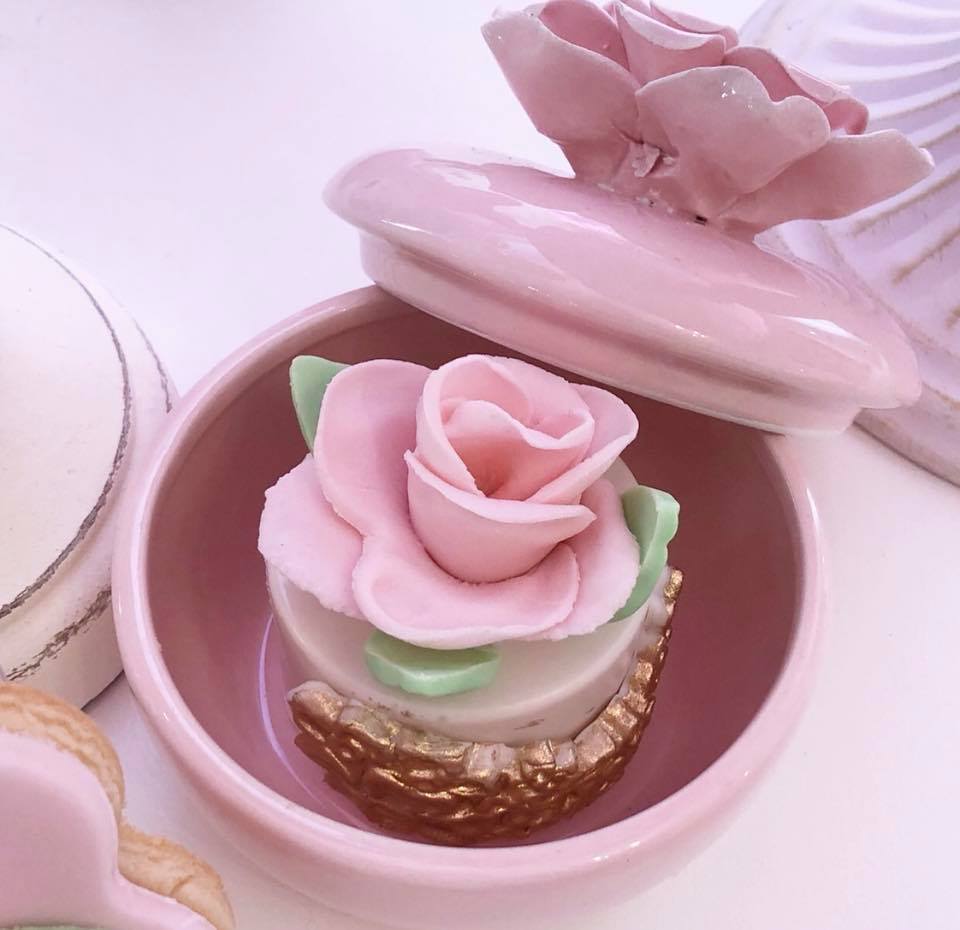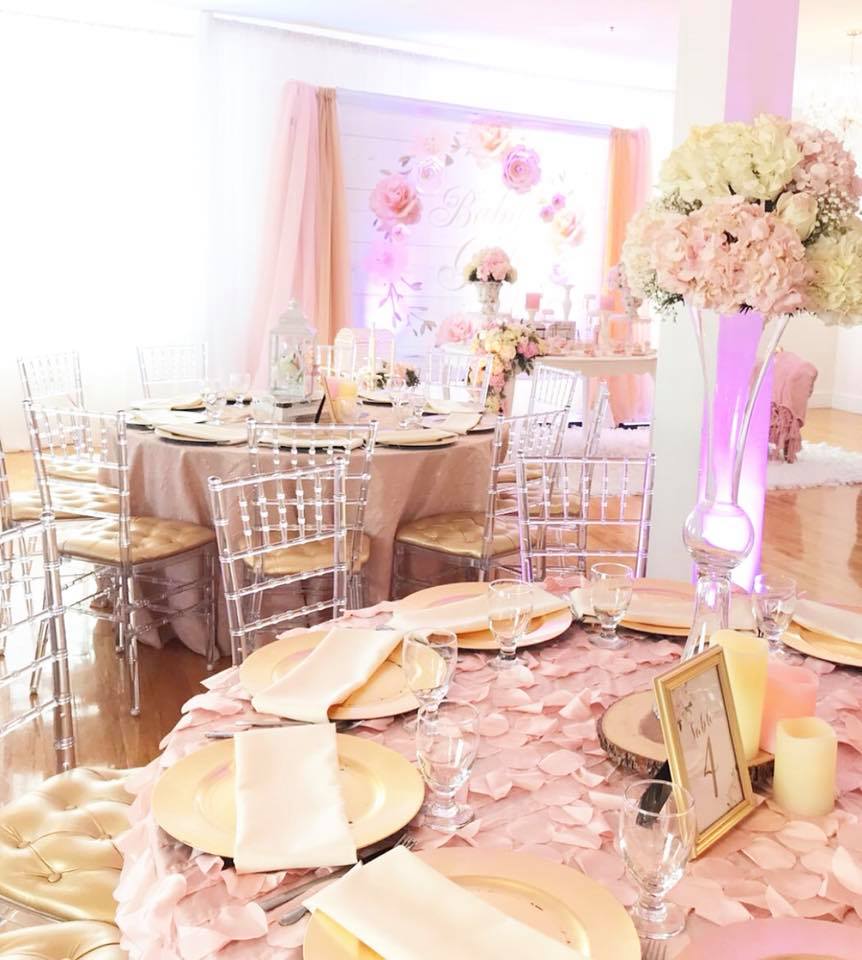 MORE INSPIRATIONS