Using an angelic nursery decor as a baby shower theme, this "Thank Heaven for Little Girls" little Angel baby shower was a brilliant idea that was unique and well-designed. Carter & Cook Event Co. had the privilege of designing the party, and they definitely brought an elegance and grace into the theme that would impress.
The invitations had a truly dream-like quality with a scattering of wings and neutral tones that were relaxing and beautiful. With a hint of pink for that special girly touch, these invitations were sure to bring the guests in.
One of the most fantastic pieces of decor at this party was a massive wing that was hung as a backdrop in front of a window where the sun could highlight it nicely. Made from many strips of fabric, this angel's wing had all kinds of texture that brought it to life.
The guests tables were done elegantly, covered with a white cloth that allowed the soft pinks and greens of the floral centerpieces to stand out beautifully.  With white plates and napkins wrapped in soft pink ribbons, each guest was certain to feel special.
Another lovely decoration was an angel set on a mantel that had a banner draped in front welcoming the celebration of the sweet baby girl on the way.
The food spread was wonderful, all kinds of different finger foods to try out and set up on trays of varying levels to create a full effect at the table and allow easy access for the guests to grab anything they thought looked delicious.
Even the beverages joined in on the theme with root beer bottles wrapped in personalized labels that were certain to entertain the visitors.  This party really brought an elegance and life that was sure to be remember for a long time to come.
Credits –
EVENT DESIGN: Carter & Cook Event Co.
INVITATION: Posh Paperie
PHOTOGRAPHY: Swoon by Katie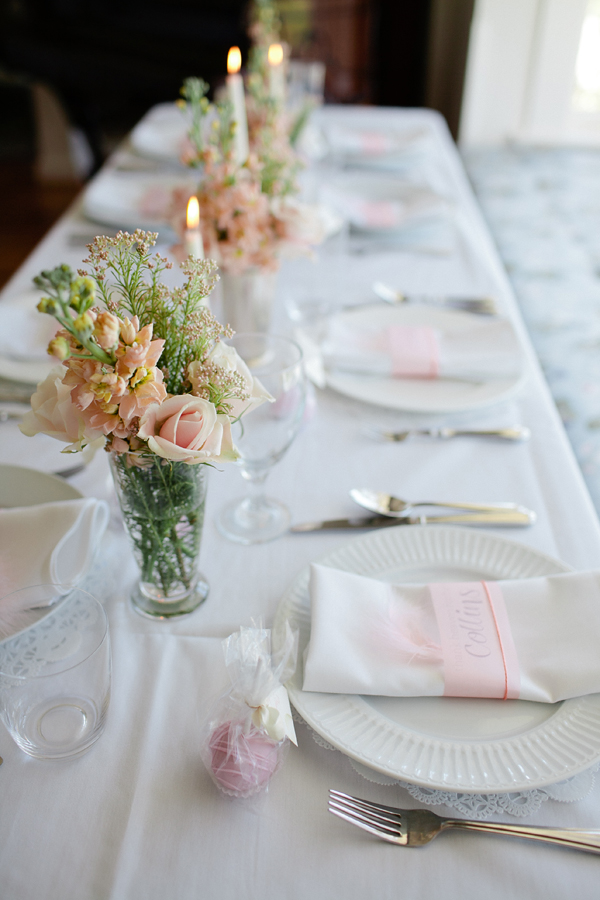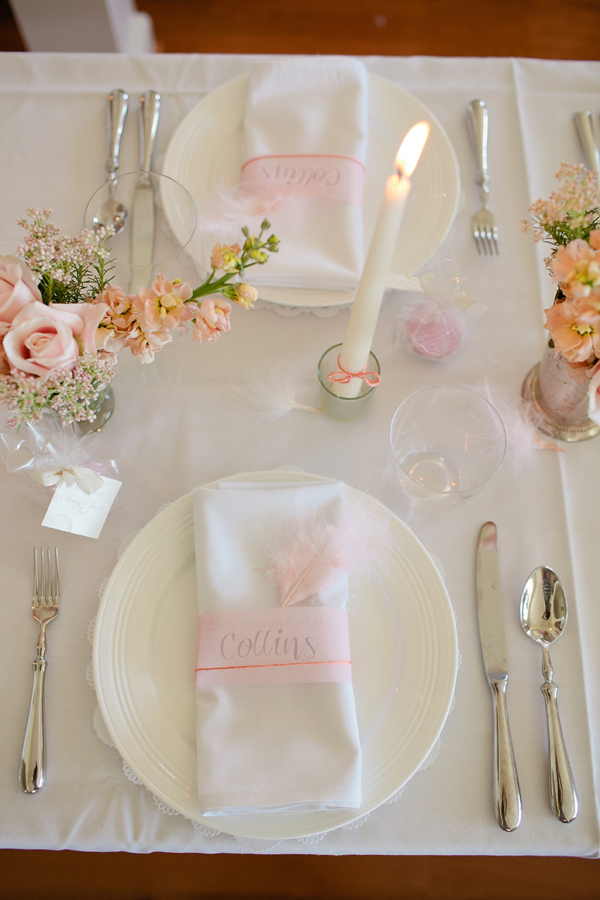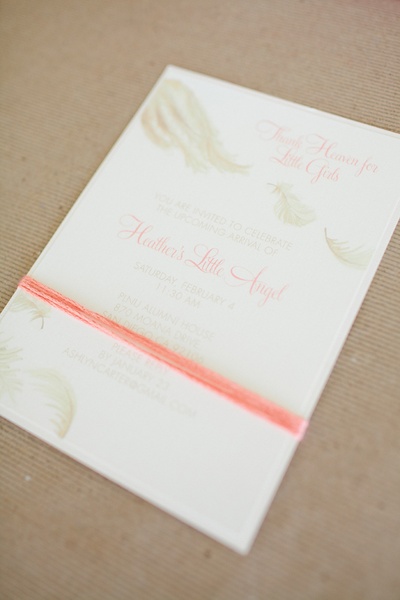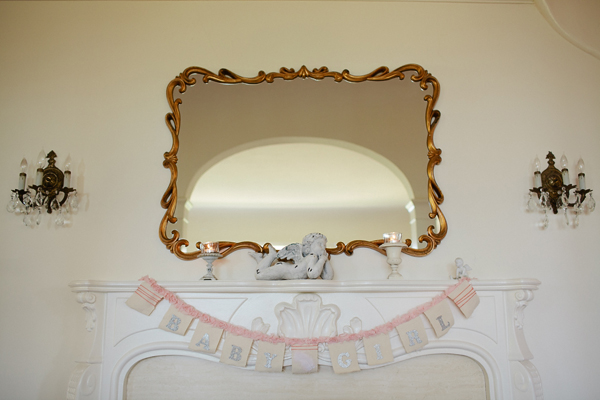 MORE INSPIRATIONS: