This gold and blue royal baby shower was elegantly designed by Aura Party Decoration. The fancy decor was fit for only the finest prince!
The desert table was a true showcase of royalty with blue and gold cupcakes, cakes, and cookies. The centre of the table featured a large three tier cake with a dazzling gold crown on the top. Two smaller cakes sat on either side of the large cake and closely followed the blue and gold color scheme.
Beautiful golden sconces were filled with bright blue and gold flowers. The trays holding cookies and cupcakes also fit right in with the royal them. Ornate gold plates and platters were used throughout the table.
The background of the desert table was fabulous! Sparkling gold curtains hung in front of sheer white curtains. Sheer blue curtains were used on the outside to tie it all together. A cascading blue fabric was also featured along the outside of the table.
For guests who wrote a special message to the royal prince, there was an elegant box for letters perched on top of a gold pedestal. The box included a decorative gold fringe and small blue ribbon. The entire desert area was placed on top of beautiful, white rug.
To the left of the desert table was a sitting area for the royal guests. The area included a white couch with a sparkly gold blanket and blue pillow.
Event Planner: Aura Party Decoration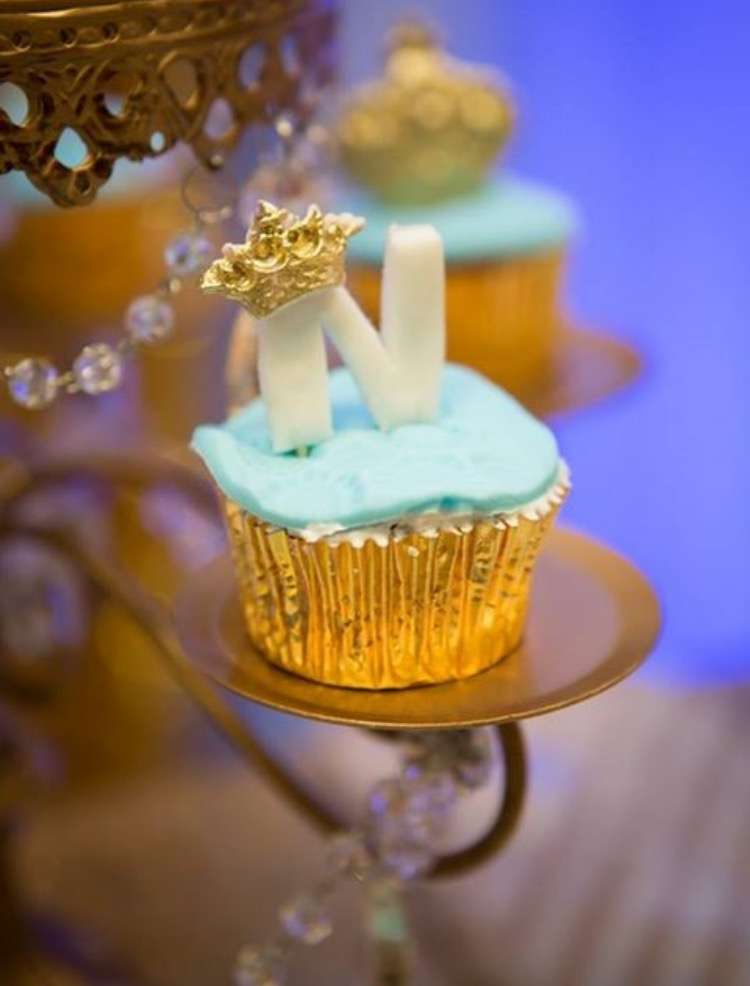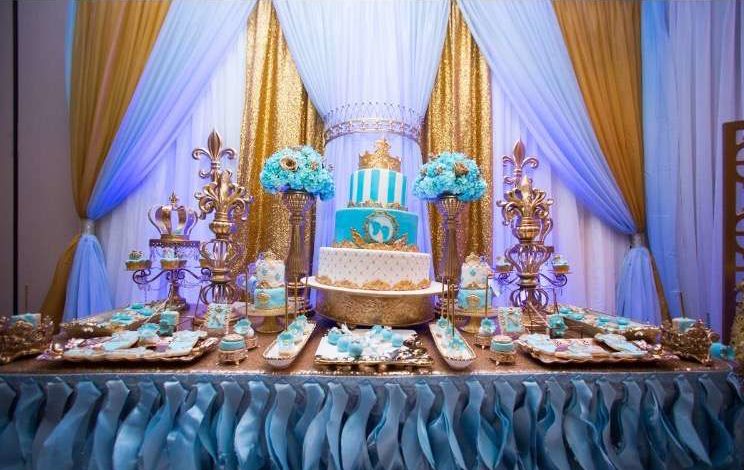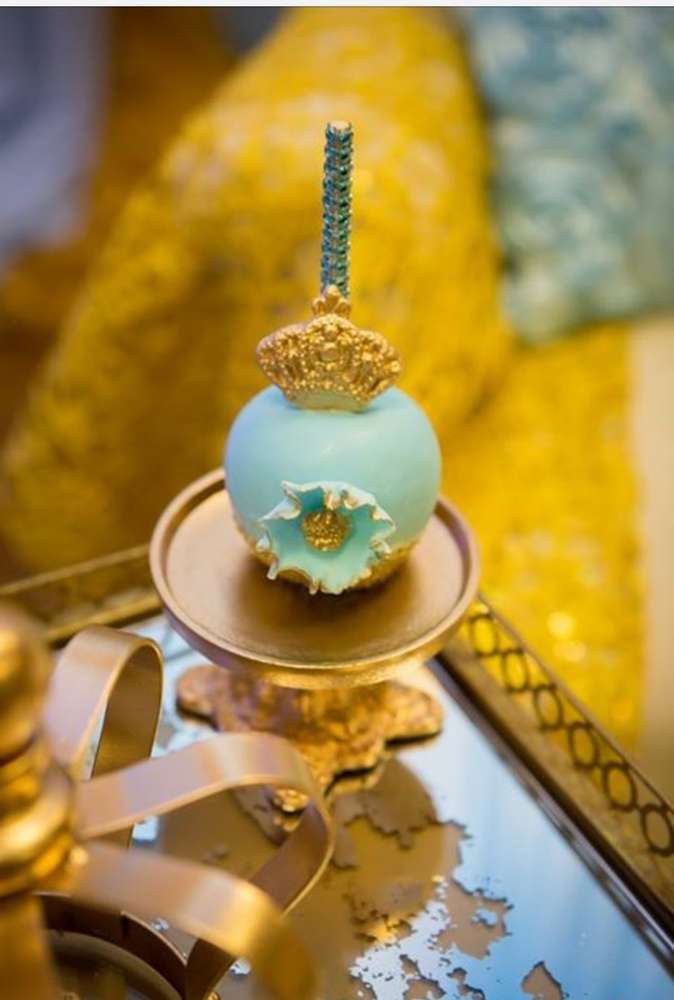 MORE INSPIRATIONS