This lovely Regal Elephant Shower was beautifully masterminded by Aura Decorations. With a fantastic blend of teal and gold, the venue had a sophisticated and elegant look.
A dessert table was covered with a neat golden cover with textured circles that added a glamorous shine and texture. A backdrop was gorgeously created with a patterned golden decoration that was accented in the front with gold and teal fabric that draped elegantly to the floor.
The desserts were astonishing in detail, cakepops had golden sticks and lovely broach style decorations. Candy coated apples had golden bows and adorable flowers and broach decorations too. Cupcakes were frosted in teal had were set in golden cups. There were even delightful mini cakes in teal and gold with large elephant toppers. The centerpiece to the table was a three layer wonder in gold and teal that was immaculately decorated in flowers, baby accessories and had a golden elephant on top. To accent this cake, on each side of it tall, thin bouquets of blue and gold flowers stood out marvelously.
The guest tables were all beautifully decorated to match this Gold and Teal Elephant shower theme as well. A soft gold cover was adorned with a shimmering golden runner that matched the dessert table smoothly. Each table had a vase with large flowers in the theme tones. To advertise table numbers, ornate, golden frames gave a sophisticated look while making it easy to locate. Each place setting featured a golden charger and a teal napkin.
For the special mom-to-be a large throne like chair sat at the front of the venue in gold and white, offering a royal option for celebrating. It even had a lovely golden pillow on it.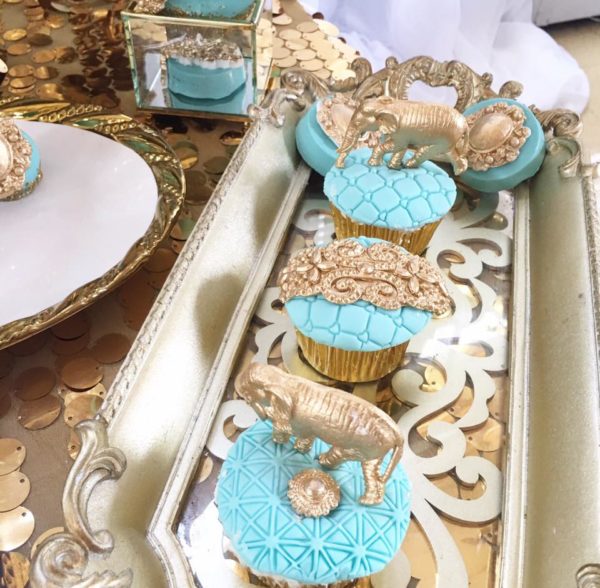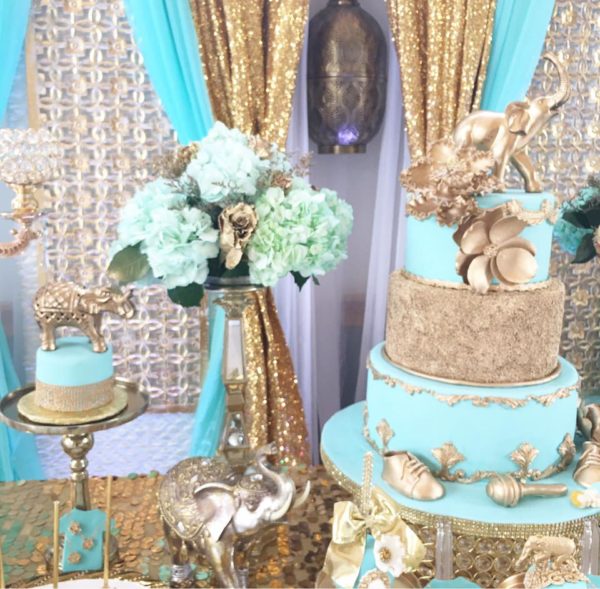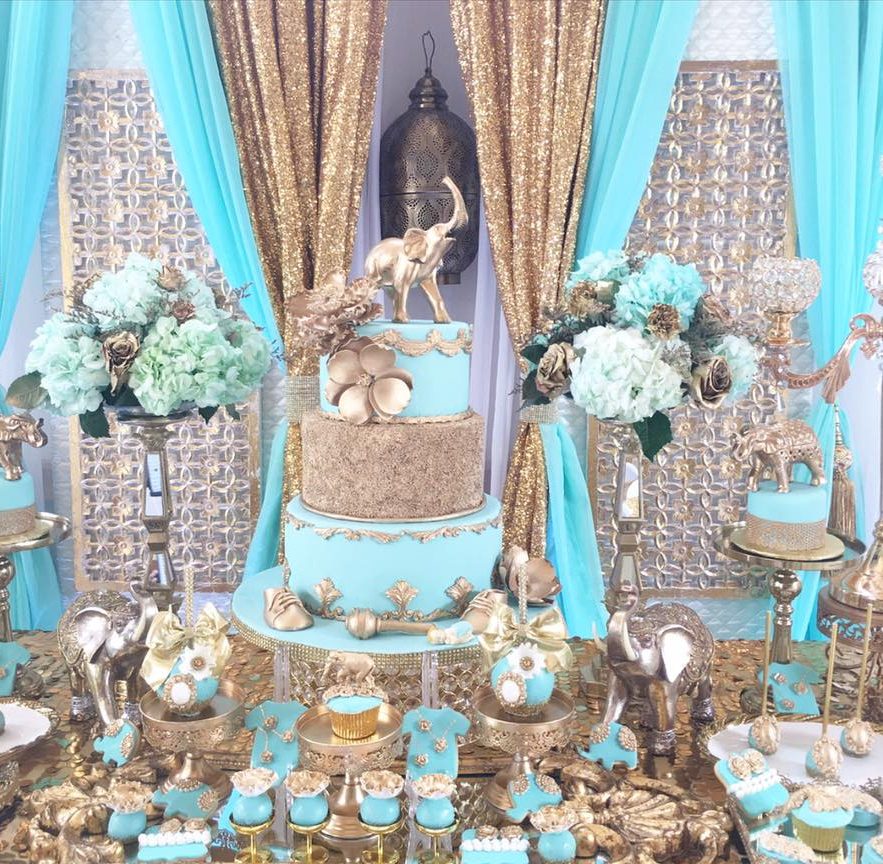 Credits:
Planning/design: Aura Decorations
Cake, cupcakes and minis cakes: Ilza placencio
Sweets: Lenni uceta de Abreu
Flowers: David