The Shabby Chic Elephant Baby Shower created by Cornelia of Petite Homemade was a DIY success. With a gender neutral color palette, this event was elegantly put together.
The theme incorporated adorable little elephants throughout the venue area along with soft pastels, bringing a symbiotic look to the entire room. One fantastic example of this effect was on the backdrop used at the buffet.  A bold elephant was centered on the wall surrounded by a beautiful soft colored wreath and cute baby banner that drew attention while maintaining that sweet tone.
Using adorable yellow and light colored tassels, the front of the buffet table looked very open and inviting. The buffet itself was set up perfectly, ensuring each item was easy to grab and looked delicious. The ends of the table had lovely little flower arrangements that stood out, while directly in front of them little rows of cake pops stood waiting to be eaten up. They even had cute little tags on the sticks that had miniature elephants on them. Popcorn was put into fantastic little cups that had tags saying, "ready to pop".
The dessert cake was a vision of simple elegance with the soft pastel frosting and wonderful detailing.  Baby was spelled out on the front of it and there were beautiful edible flowers placed with precision around the top.  Set on a high cake stand, it was definitely an attention grabber.
One wonderful touch that this party had to be noted was the writing station for the guests to stop by.  A wonderful desk was utilized for this special party moment, and a sign and floral arrangement made it look fantastic.  The sign invited everyone to leave a sweet note for mom-to-be, ensuring she would feel special at her wonderful celebration.
Credits – Cornelia Winterheller of Petite Homemade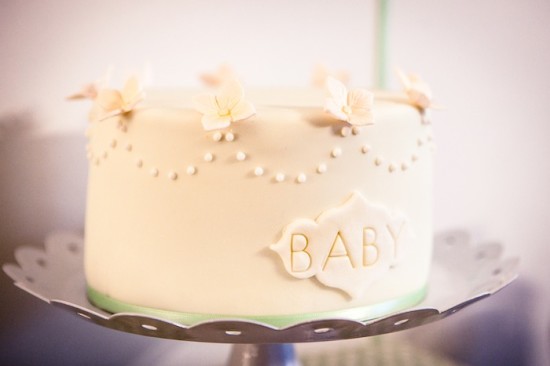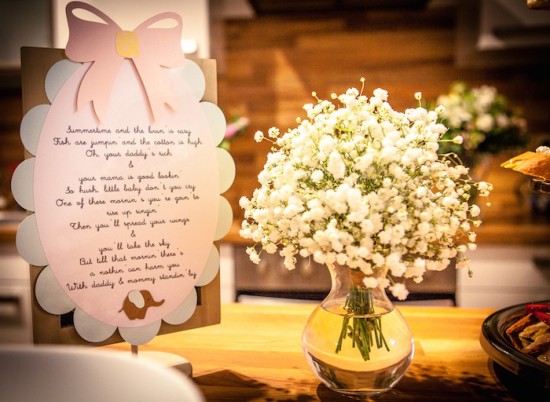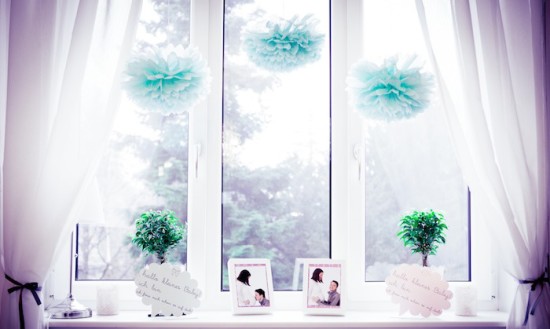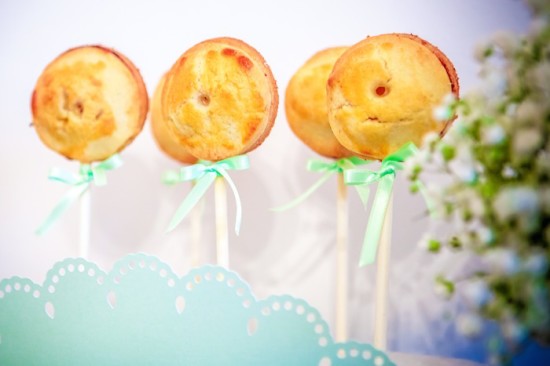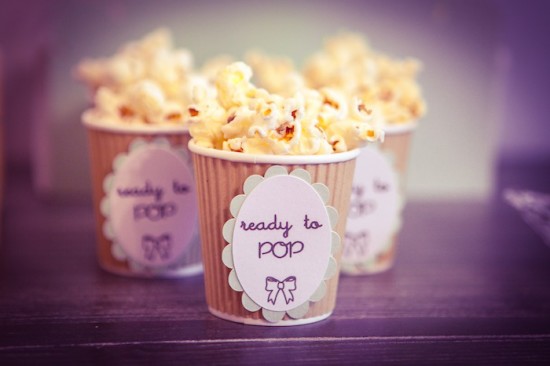 MORE INSPIRATIONS: