This Winter Elephant themed baby shower brought a little holiday joy into the event with a one of a kind idea to remember forever. Lauren, owner of Sweet Lauren Cakes, was the mom-to-be being celebrated and she along with help from her friend Sara, created a lovely and sweet party for her guests to enjoy.
This party had a fantastic blend of vibrant colors that really gave the atmosphere an energetic and exciting feel. With a banner of colored polka-dots strung across the room, this event really had a little of everything to look at.
There was a neat table set up for food that had a wide variety of delicious looking options to choose from like a brilliantly colorful salad to delicious cheese wedges. There was an adorable scattering of elephant confetti that wrapped the theme right into the food.  The plates were fun red and white patterns that really enhanced the color palette. In addition to all the fun food, there were adorable framed pieces of art that brought an elegant touch to the table.
The dessert table was phenomenal to say in the least. The entire table was covered from end to end in a perfectly patterned and layered multitude of tasty options for the guests to indulge in. Lauren even utilized the mantle behind the table as a back drop with fun, bright stockings and greenery that enveloped the theme nicely.
There were adorable little elephant truffles that were perfection in their detailing. There were also other fun truffles covered in red and blue, all with helpful sticks for non-messy eating. An adorable treat were the rice krispy bites that had red and white swirly straws.
The cake was the real show-stopper at this party. A brilliant two-layered blend of red, grey and blue topped with a cute Christmas elephant really made the perfect party centerpiece.
Credits – Desserts: Sweet Lauren Cakes
Photography: Michele Beckwith
Elephant Seed Cards: Recycled Ideas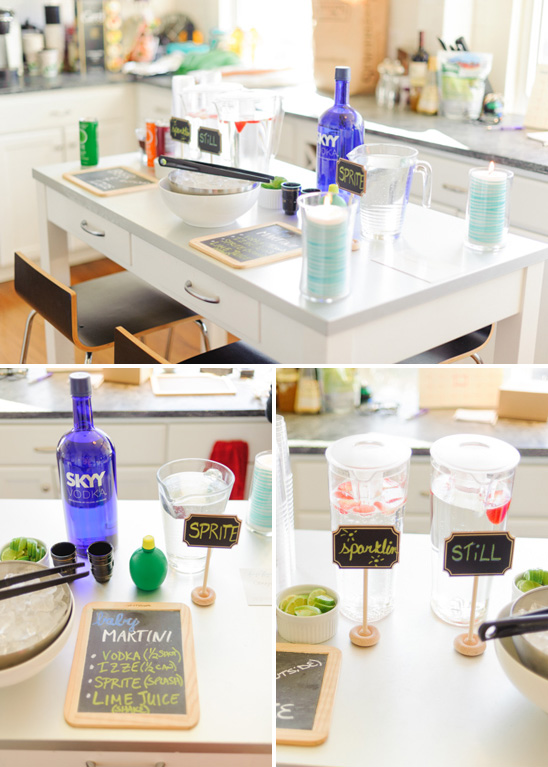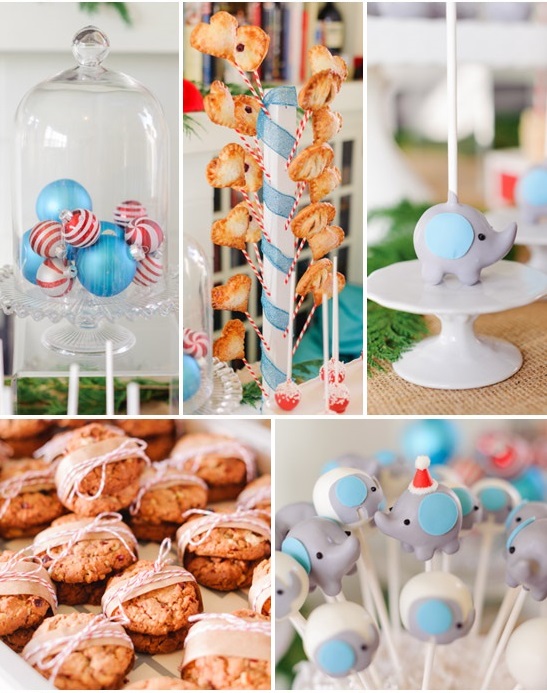 MORE INSPIRATIONS: