If you know that your friend is going to have a girl than a ballerina or a tutu theme can be absolutely adorable! If mommy-to-be also likes all shades of pinks, tulle and all things girly then there is more reason for this theme. There are plenty of ideas for this one so you don't need to wrack your brain thinking up what you can do with the theme. Here are just some of the great ideas that you can use to make this shower very special. It is such an embodiment of little girls that it just seems so perfect.
Invitations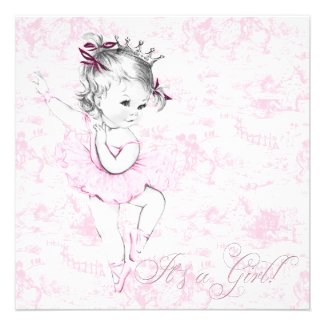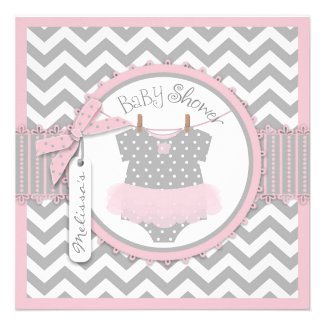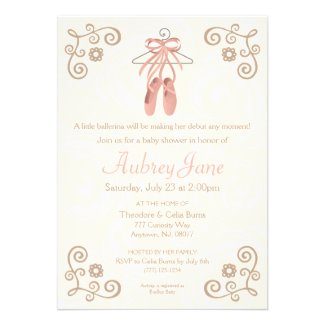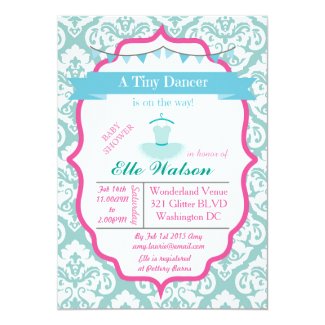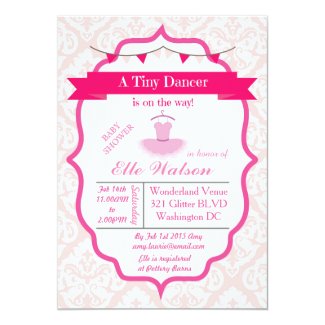 For invitations, there are all kinds of ballerina themed invitations you can pick from. You can have a print of a ballerina mid twirl or even just the black silhouette on the pink paper. You can go with the tutu and shoes if you want too or have the invitation surrounded by an actual tulle border.
Decorations
How to make Tulle Tutu Pom Poms by NashvilleWraps via youtube

If you are having a simple cake, you can decorate fancy with mini tulle pom poms as a topper using the video tutorial above. You can also use them for cupcake toppers to match. Otherwise, other option for a stunning cake would be a tiered all pink fondant cake with tutu around it and at the top, ballet slippers or you can have a ballerina dancing on top of it.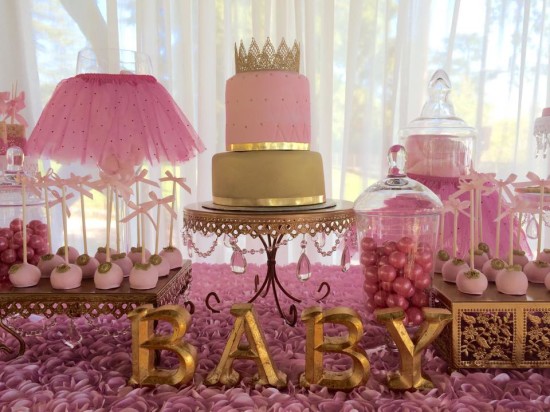 You can use tutus for decoration on a cord along the wall pinned up with clothes pins. That always looks cute above the cake or gift table. Also, you can use tulle to make a canopy and tulle pom poms above the dessert or food table. Even tulle table covering and skirting will look cute. See tutorial video below. They almost make the table look like ballerina. Take advantage of the tulle as much as you can because there is almost no other time in your life to have this much fun with it. Use strips of it to tie bows around the chairs too. That will always work and looks so precious. Who do not love a tulle bow?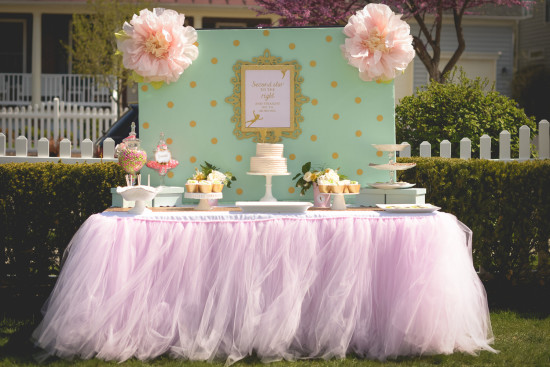 Table tutu skirt tutorial by Geeloveesu

Tulle Supplies from Amazon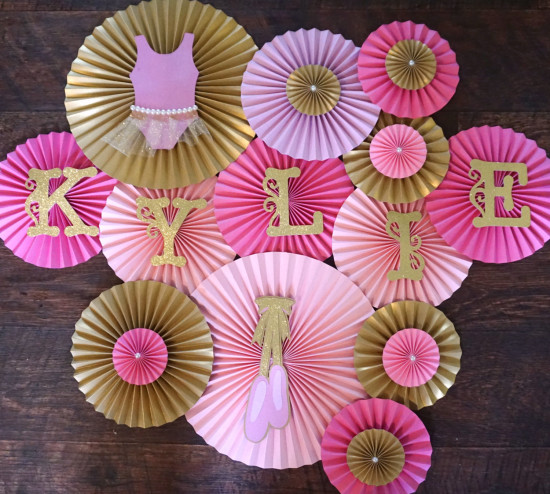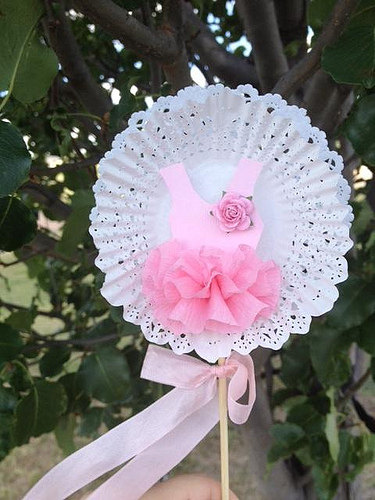 Favors
For the baby shower favors, you can have cookies shaped like tutus and ballet slippers iced to look just like them. That would be such a perfect gift. I am sure you could also do cupcakes wearing tutus too or ballerina cupcakes in a pretty box. Even little ballet slipper statuettes or ballerina would be a great favor.
Ballerina Cupcakes – Make Ballet Tutu Cupcakes with Cupcake by MyCupcakeAddiction

FREE Ballerina Baby Shower Printable
Games & Activities
The perfect party game for this theme is Pin the tutu on the baby. It is always good when you can adapt the game to the theme. Another game that I am sure you will enjoy is how much tulle would it take to make mommy a tutu. Whoever guesses the closest wins!
Other popular activities include, Wishes for the baby, advice the mommy to-be, Price is right, bingo and so many more.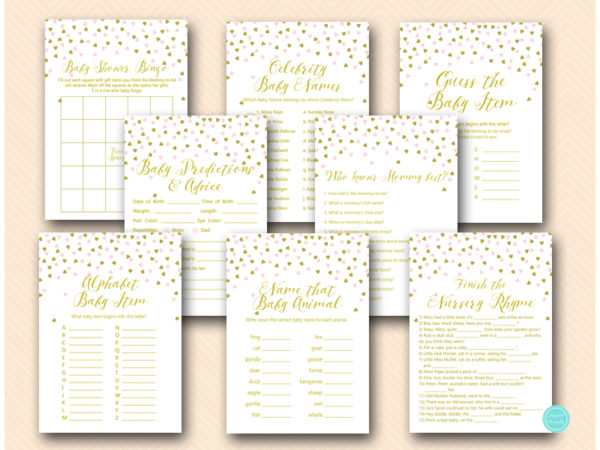 FREE Printable Ballerina Game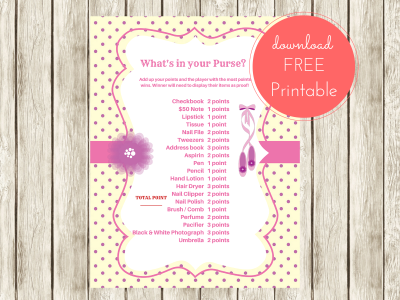 Diaper Cakes
Perfect for table centerpiece, decoration overall, and for gift for mommy to be.  If you don't want to purchase one you may want to attempt at making this attractive cake.
How to Make a Diaper Cake by Inga Berk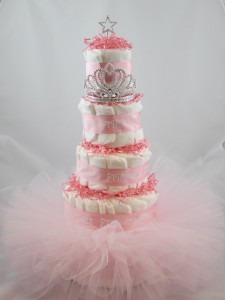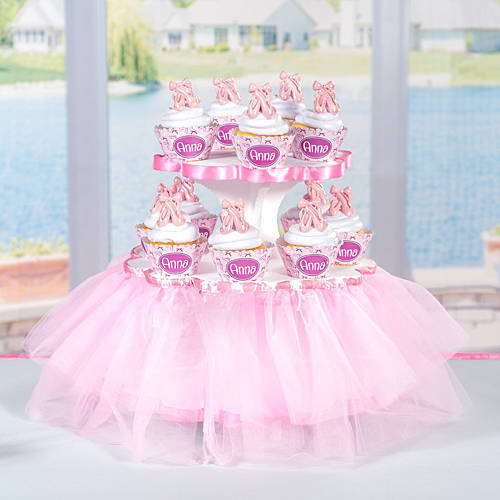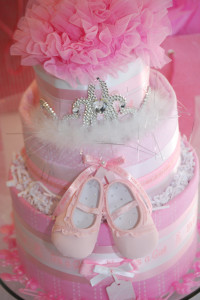 No matter what you do, how much or how little, it will be adorable. I am sure that your friend will be very grateful to know that she has people willing to go to such lengths on her behalf. Remember to have a good time yourself, just because you are hosting doesn't mean you should have less fun.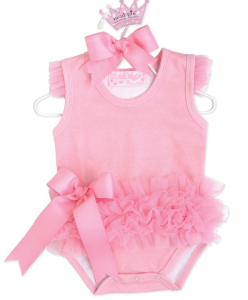 Follow My Mess's board Baby Shower Tutu Theme Inspirations on Pinterest.