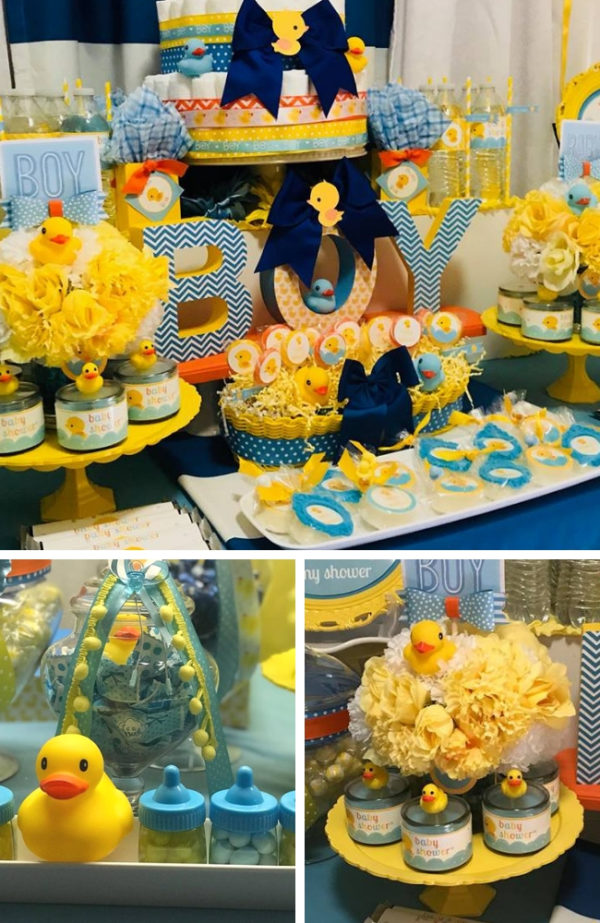 What fun this Blue and Yellow Rubber Ducky Baby Shower was with bold blue and gold colors! Designed by Confetteii Couture this event was filled with adorable decorations that was perfect for celebrating new life. 
The front of the dessert table was decked out with an adorable sign in light blue, yellow and white tones that blended perfectly with the event.  A backdrop was beautifully draped behind the table in blue and white stripes that drew the eye smoothly. 
To make each treat easily accessible, they were set on trays of varying levels.  At the back of the table fantastic letters spelling out, Boy, in cute patterns showcased the party theme in bold fashion.  A fun addition to this decor was a tiered diaper cake at the center of the table.  It was wrapped in ribbons of varying patterns for a neat look and topped with a massive rubber ducky and some cute little duckies as well. 
For edibles at this party yummy chocolate bars were wrapped in customized paper with little duckies on the top.  Sugar cookies were also individually wrapped and tied off with adorable yellow ribbons. They had custom labels on top too that matched the theme in fun style. Jars with candies in them were decorated with large ribbons and stood near the back of the table.  At the front, cute mini bottles were filled with jelly beans in white and yellow.  To stay hydrated, water bottles each had striped straws attached and custom labels to give them a fun look.
Another neat decoration added to this table was a large plate that was set at the back corner on a tall tray with a rubber ducky welcome sign that advertised the theme in a unique way. Flower blooms in yellow and white added a lovely touch.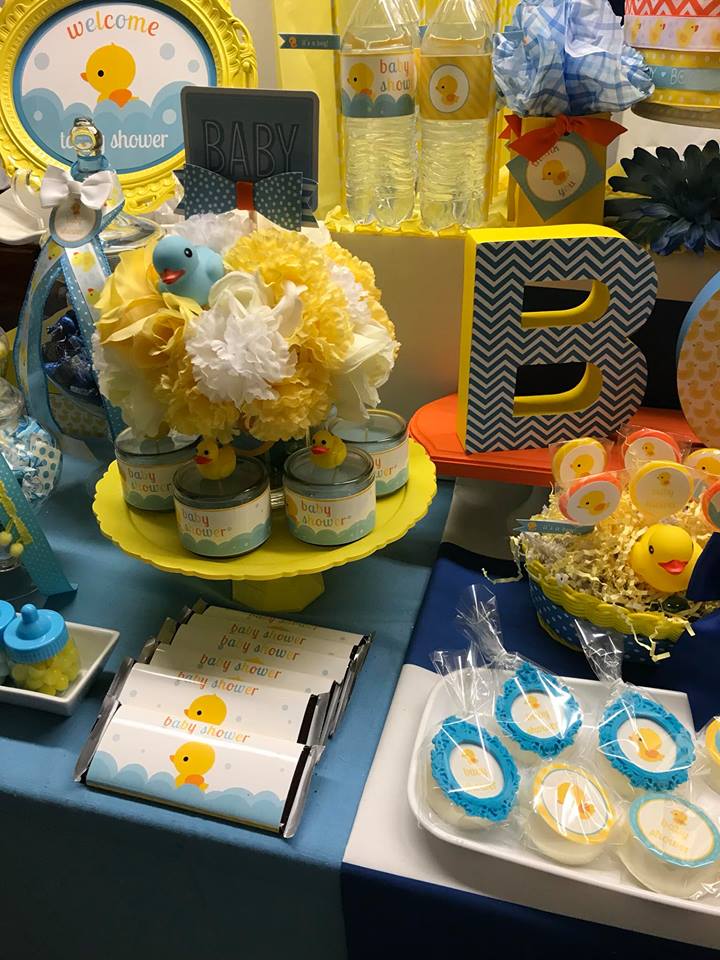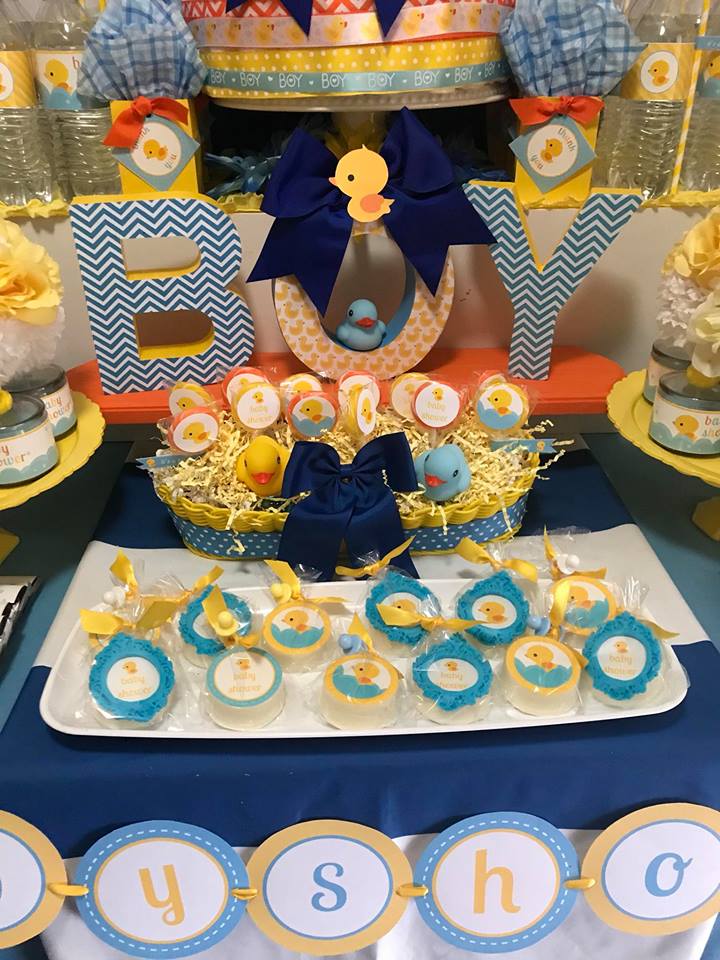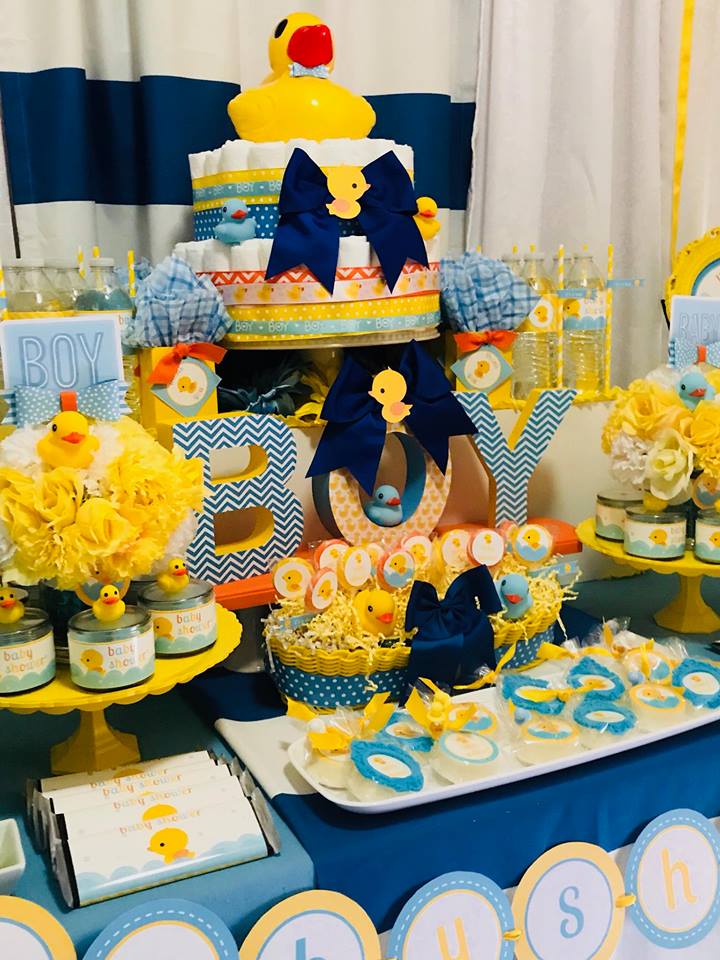 Credits: 
Design/planning - Confetteii Couture
MORE INSPIRATIONS: