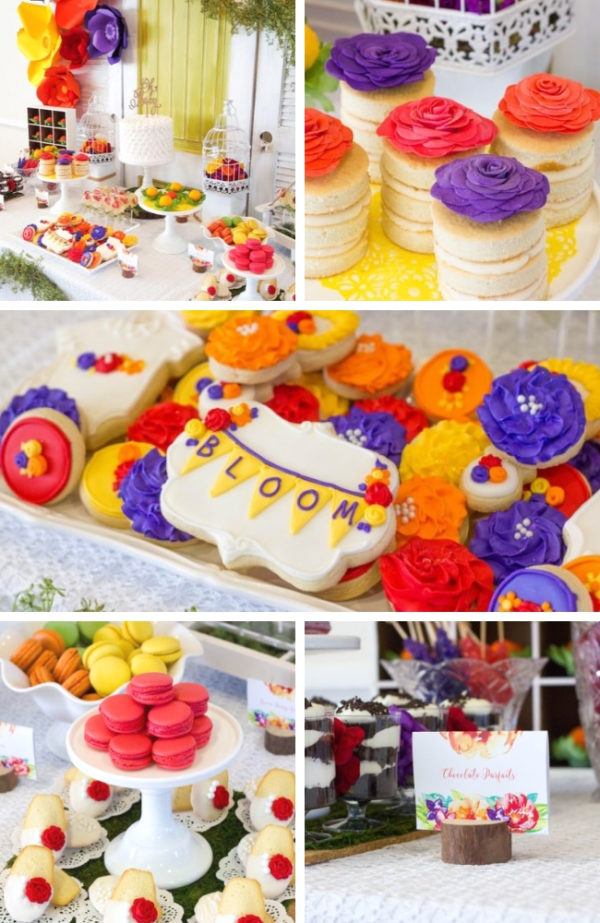 Vibrant color was the name of the game at this Bold And Bright Baby Shower.  This vivacious themed event by A Sweet Touch was one that featured bold and brilliant colors throughout, from the unique decor to the decadent treats. 
Starting with a lovely guestbook table, a custom frame with elegant lettering invited each visitor to sign in on an array of colorful sheets of paper to fill a one-of-a-kind book.  This table featured a white cover which acted as a perfect base to display a colorful and tasteful bouquet of flowers along with a fantastic flower tower that had miniature flower crates holding delightful arrangements. 
A welcome sign waited right at the front with a large, personalized sign so everyone would know they were at the right place. This adorable sign was framed at the top and bottom with massive paper flowers in a range of delightful tones. They complemented the signage beautifully. Set on an easel, the sign was easy to view and even had a cute strand of garland along the bottom.
The dessert table was a win with a white cover to blend the theme while a gorgeous backdrop of large paper flowers in one corner led into another strand of pretty green garland that filled the rest of the space. The front of the table showcased another strand of the garland as well, bringing the theme all together quite nicely. 
There were goodies galore to be enjoyed, all featuring bold and bright colors to bring this garden theme to life.  Scrumptious sugar cookies had frosted blooms in orange, purple, yellow and more, all set on a lovely white tray. Purple macarons were placed on a tall cake tray and were surrounded with delicious looking pudding cups that displayed adorable flower blooms on the exteriors. The cake was a vision in white with a golden, "Oh Baby," topper too.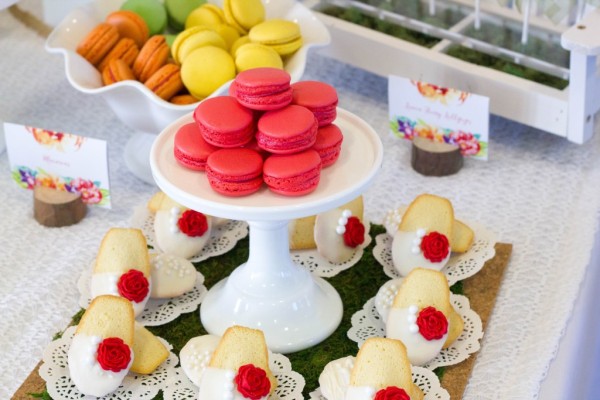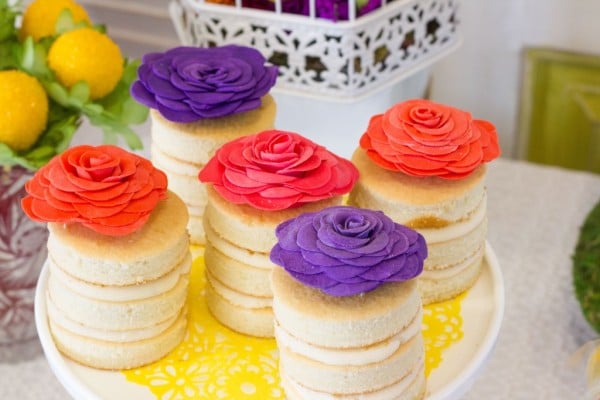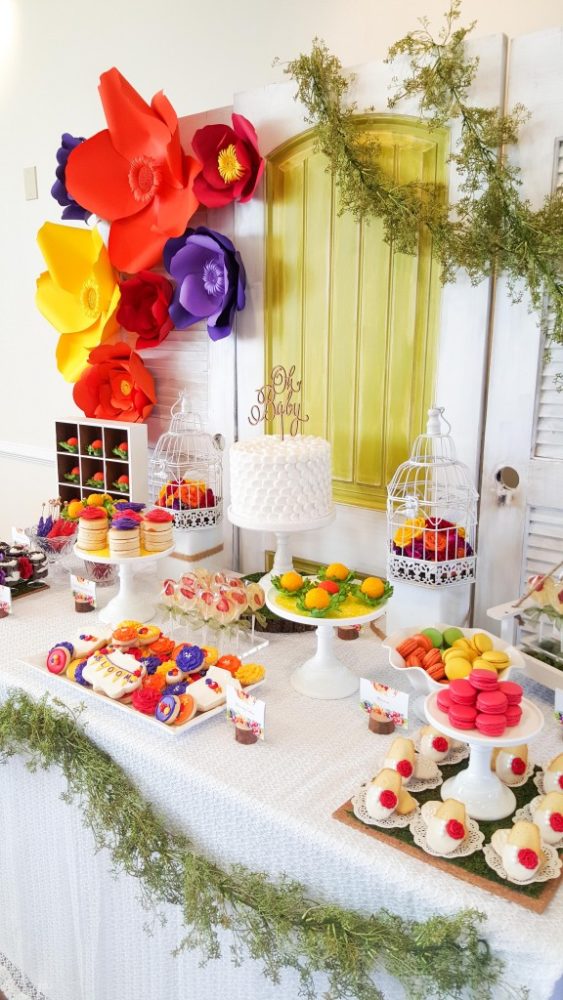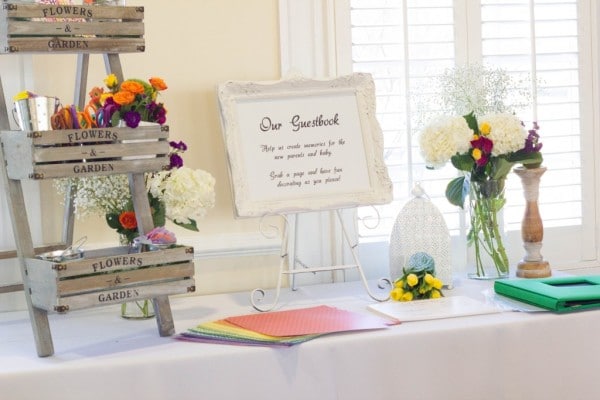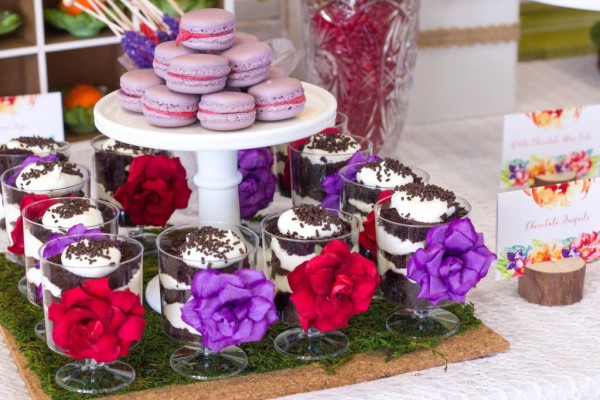 Credits:
Event Styling – Rachelle Coley of A Sweet Touch
MORE INSPIRATIONS: