This blue and silver little man celebration was planned and decorated by Beeunike Events. Many shades of blue and classy decorations made this party fit for a true gentleman. 
The desert table featured a large cake in the center that was complete with a bow tie and matching suspenders. Two smaller cakes on either side of the large cake were decorated to match. The table was also decorated with many delicious cookies and cake pops, all with matching navy blue bow ties. Beautiful white and light blue floral arragnments brought the table together. 
The background of the desert table featured the words "Little Man" on top of several rustic wooden panels. Sparkling blue curtains added a pop of color. Sheer white and blue curtains also helped to frame the table. The bottom of the table was decorated with a flowing waterfall of silvery ribbon. Either side of the table was also decorated with large blue and white balloons. 
Guests took home classy treat boxes that were complete with bow ties, buttons, and matching silver suspenders. 
Credit: Beeunike Events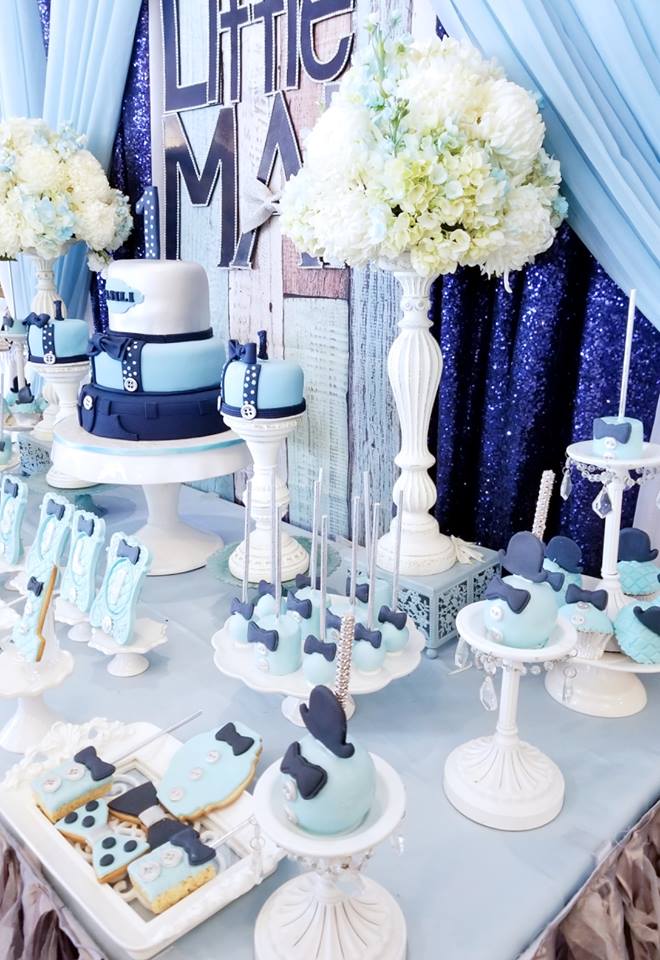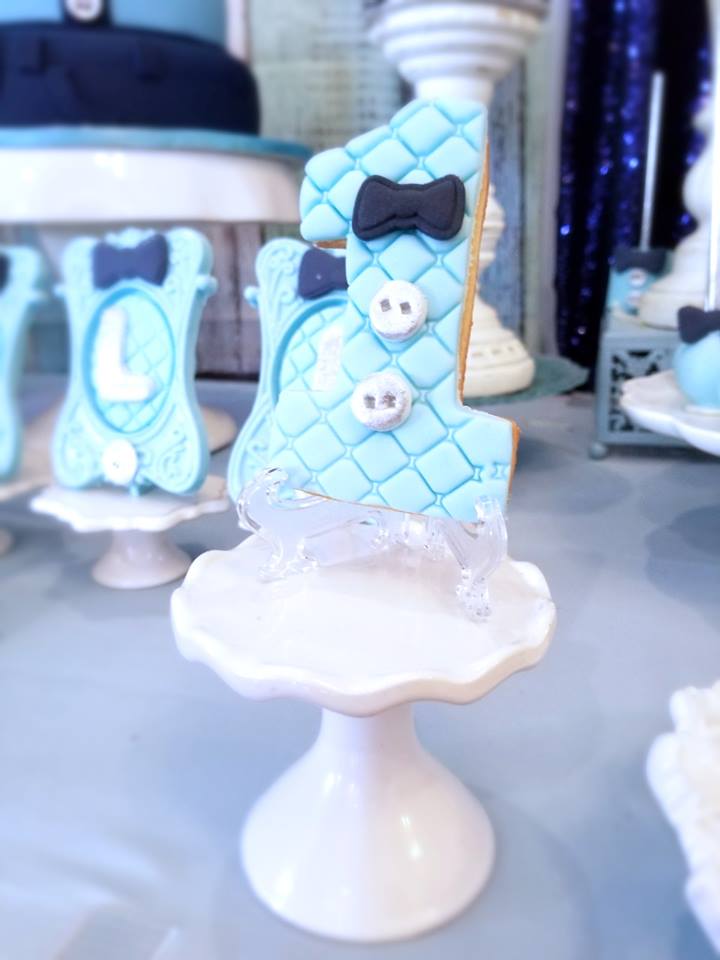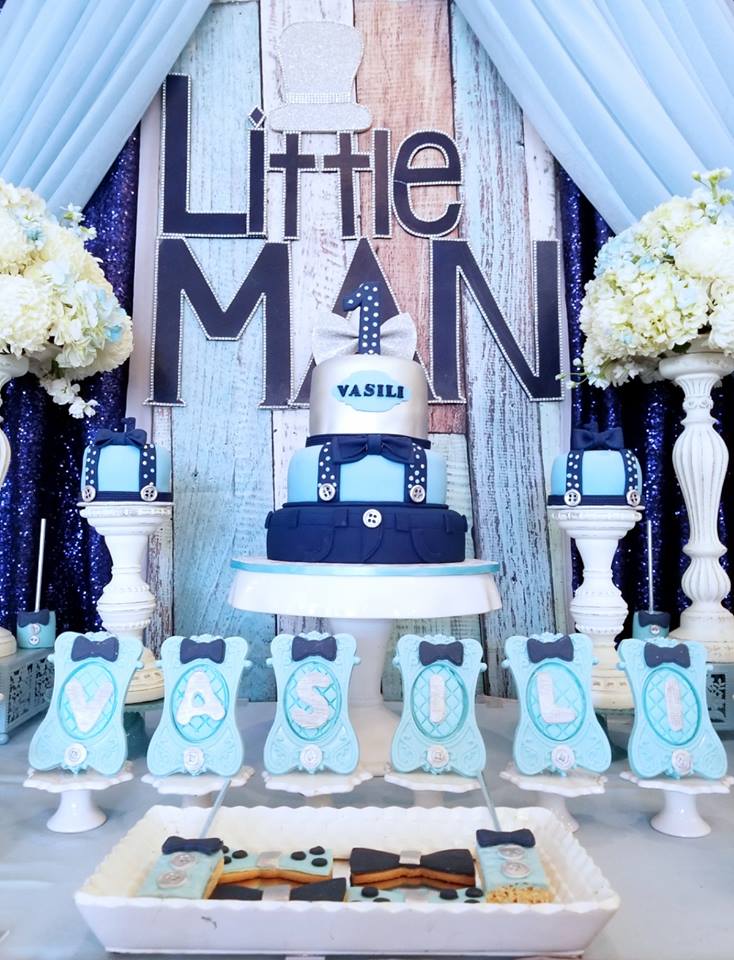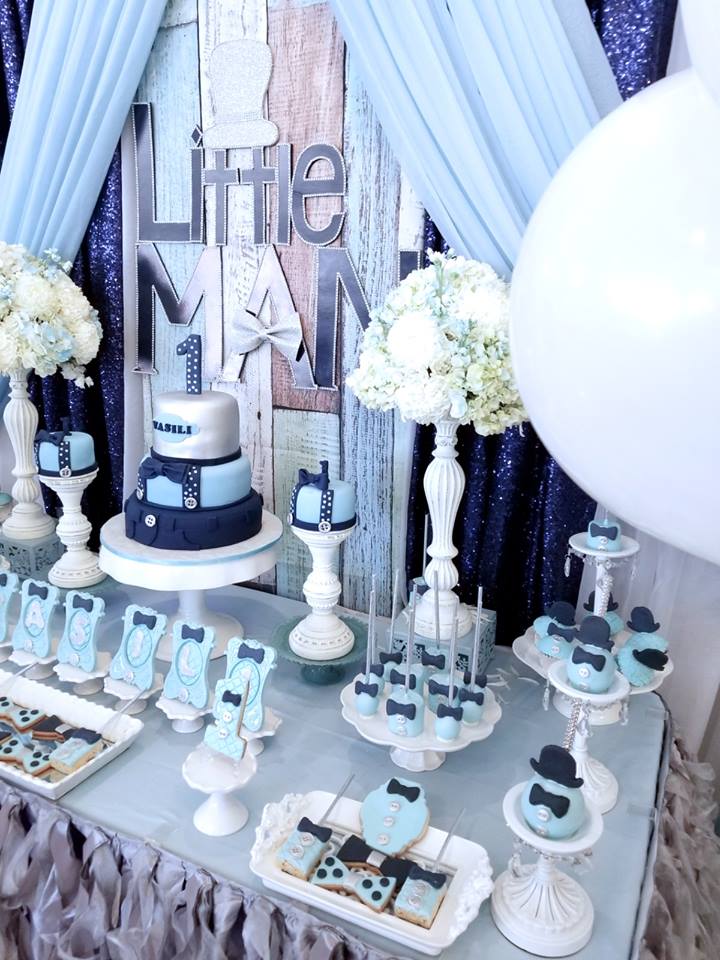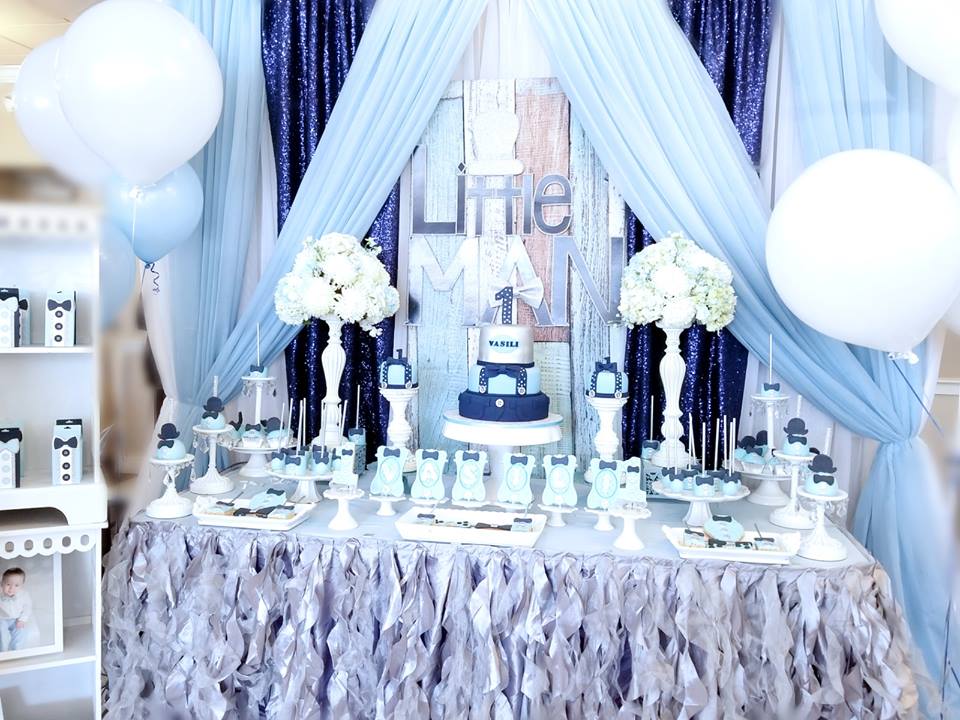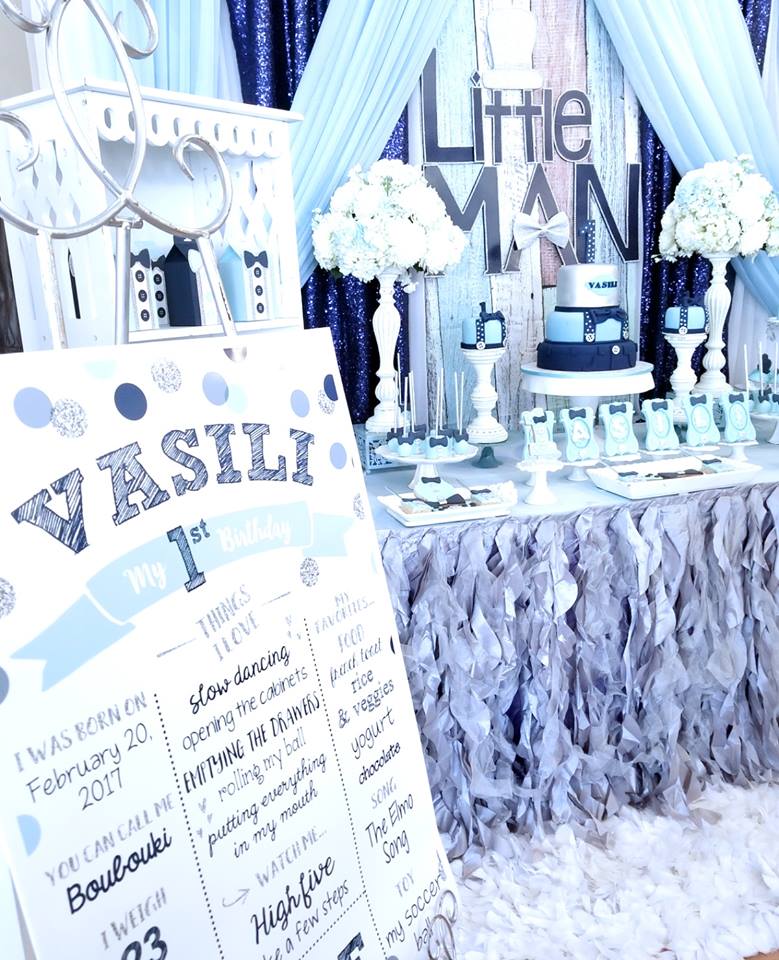 MORE INSPIRATIONS