This pastel boho chic party was thoughtfully planned by Invento Festa. Guests enjoyed the natural boho theme that was filled with artistic flare.
The desert table featured gorgeous sweet treats by Maria Célia. A large cake in pastel colors sat at the center of the table and included a whimsical dreamcatcher topper. Cake pops were elegantly decorated with frosted pink roses and gold feathers. The cookies featured amazingly delicate designs that fit right in with the theme. The desert table also featured several floral arrangements in pastel pink.
The beautiful desert table was set in front of rustic looking wooden panels. A pastel colored chevron banner added just the right pop of color. White paper lanterns were also strung above the table. Beautiful dreamcatchers made from a variety of textured ribbon also helped to decorate the wall. Underneath the table were two rustic looking wooden crates filled with more pink flowers.
Guests could even choose to drink their beverages in bottles that fit with the theme. Glass milk bottles were decorated with elegant lace and feathers. Each bottle included a matching chevron straw.
To the left of the desert table was a tee-pee made from elegant pink and white lace. The top of the tee-pee included a flowing flower arrangement filled with pastel pink flowers.
Invento Festa – Event Planner
Sweets Maria Célia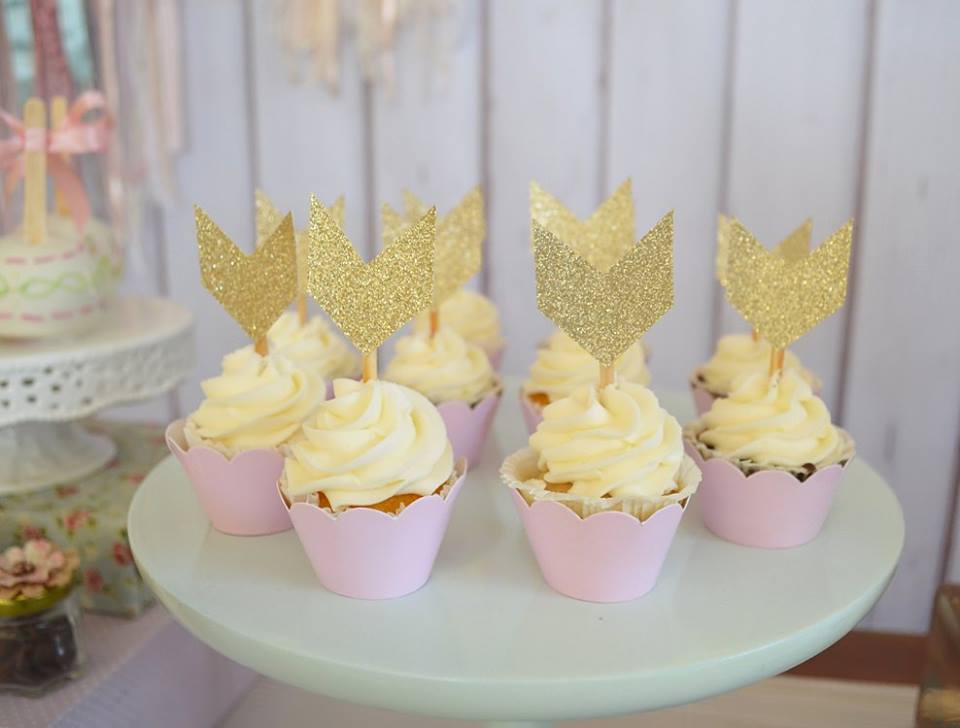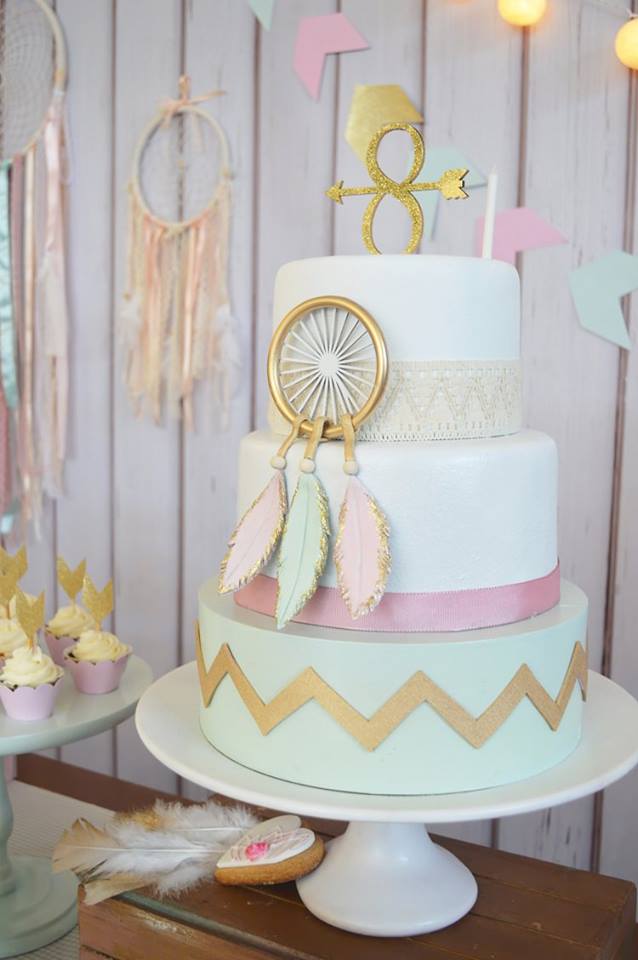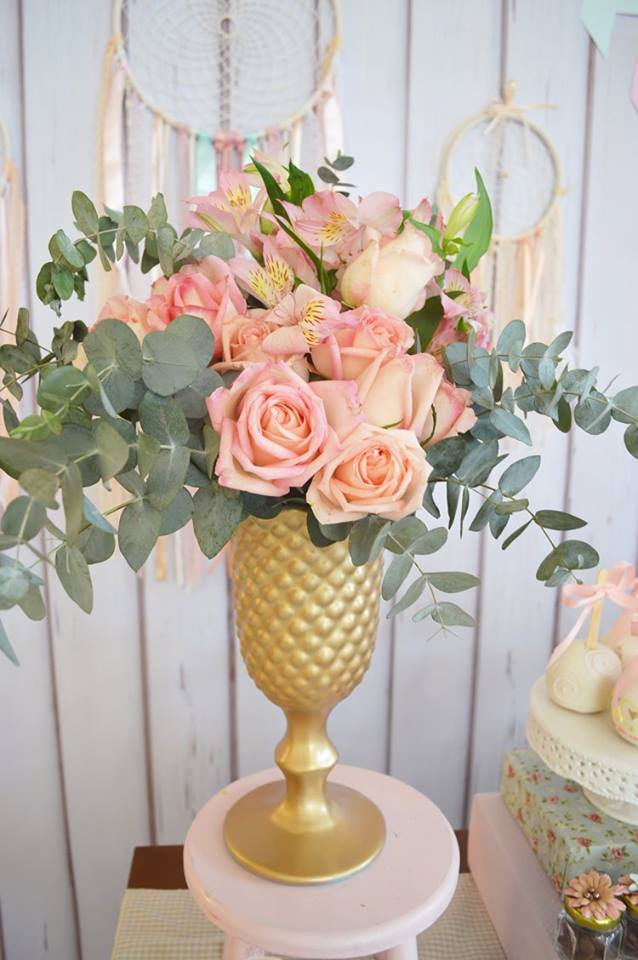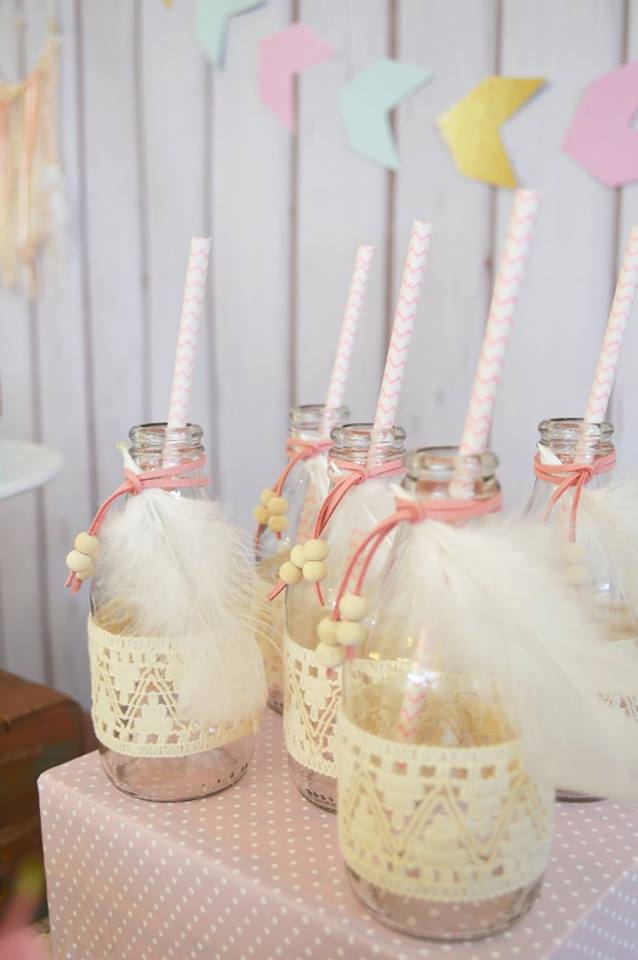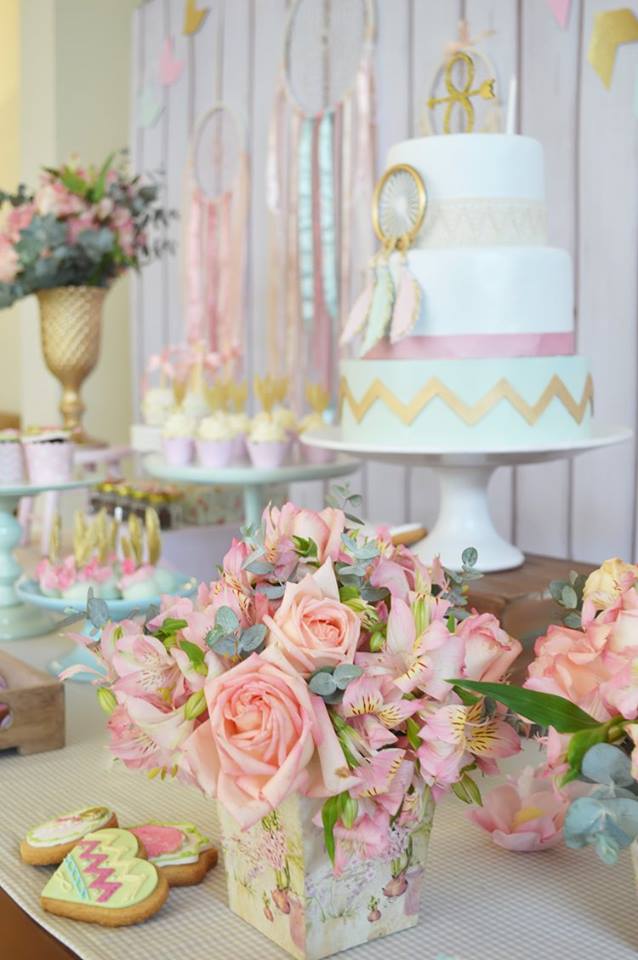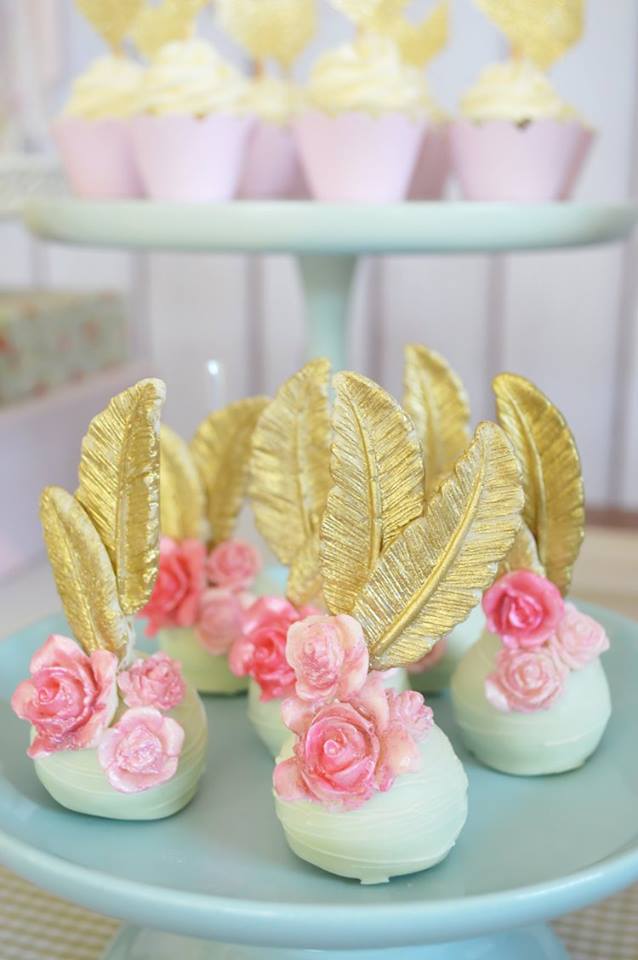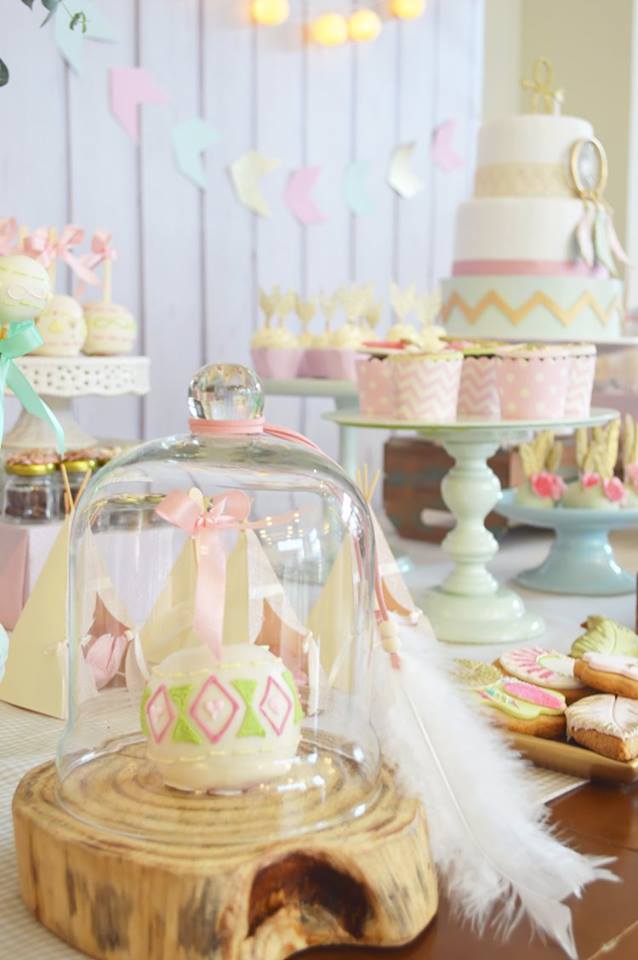 MORE INSPIRATIONS