This Twinkle Twinkle Little Star Golden Baby Shower was a sparkling display of detail that a special mom was sure to love! With the styling eye of MsLaine Events,  a world of imagination was brought to life.
Creatively celebrating 100 days, this unique celebration was filled with all sorts of lovely decor that was sure to please.  Using gold, blue and white, the venue had an elegant and vibrant style tone.
The dessert table was delightful with all sorts of sweets for guests to enjoy. Cakepops were covered in blue and silver with little stars for a cute look. They were set on a fantastic vintage style tray in white right at the front of the table which made it simple for guests to grab and go.
There were individually wrapped sugar cookies frosted in blue and white with all sorts of fun shapes that went with the theme beautifully. Near the back, yummy cupcakes were frosted in blue and white with shimmering stars standing up tall on them for a cute effect. Chocolate bars wrapped in blue added color to the table too.
A personalized sign in blue made a bold backdrop for the dessert table, introducing the celebration in a fresh way.  On each side of this brilliant sign, colums of balloons in gold and white added an elegant look.
For a celebratory cake, a massive twinkling wonder stood right at the center of the table.  It was adorable decorated with golden stars and a sign with the vip's name at the top.  Flowers on each side of the cake drew the eye while adding a natural touch to the decor.
A separate station was arranged to display personalized water bottles that ensured no one stayed thirsty! This table even had adorable stuffed pillows in a moon and star shape.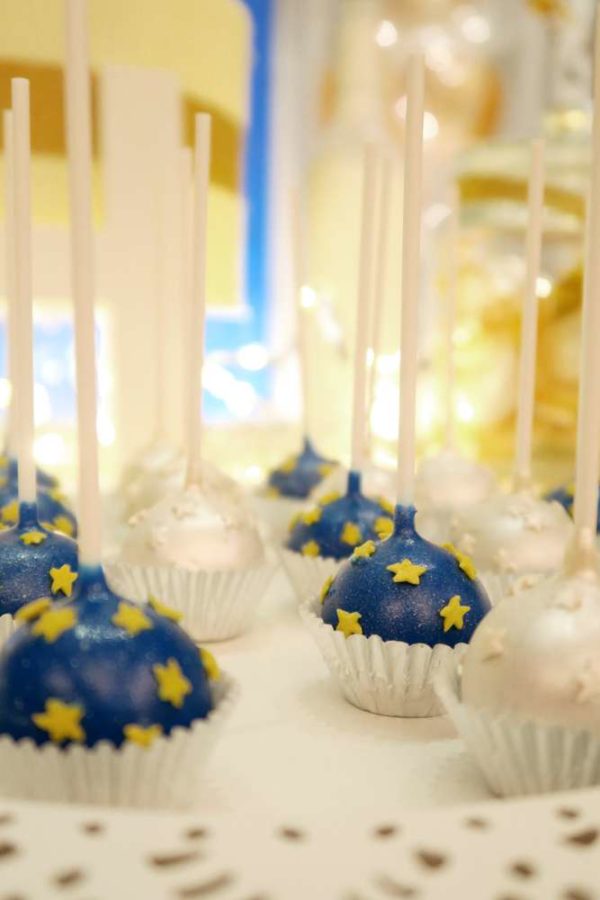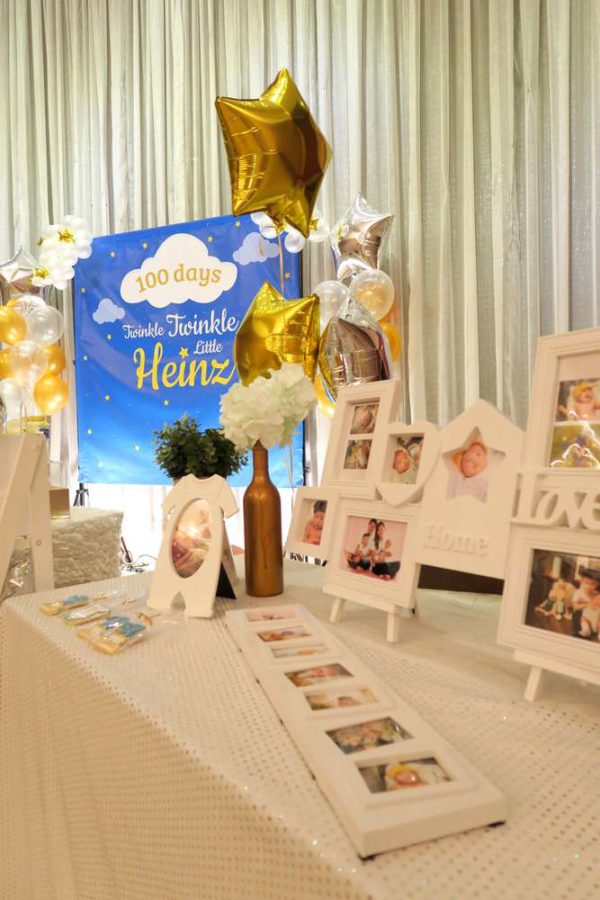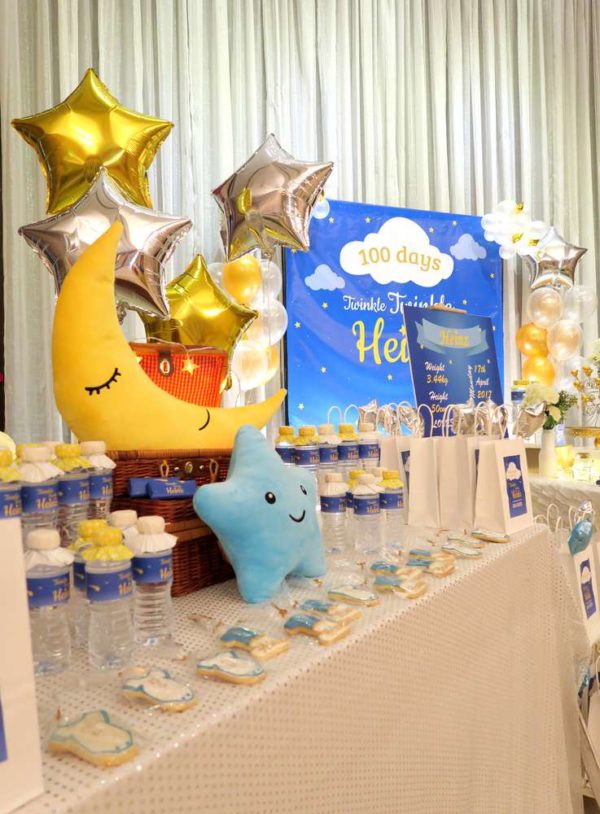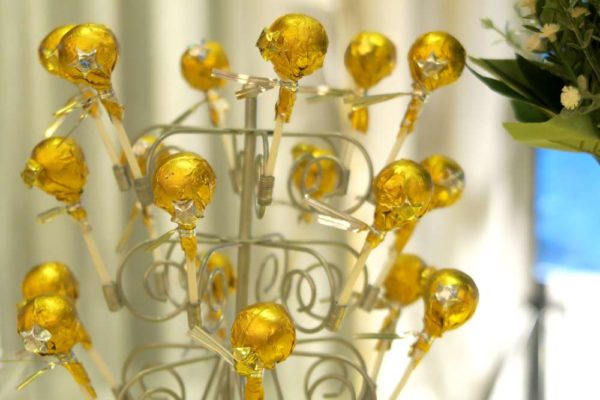 Credits:
Planning – MsLaine Events
Photography – Daphanie Loong
Baker – Bakers Art
Baker – Wennie Yap
MORE INSPIRATIONS: