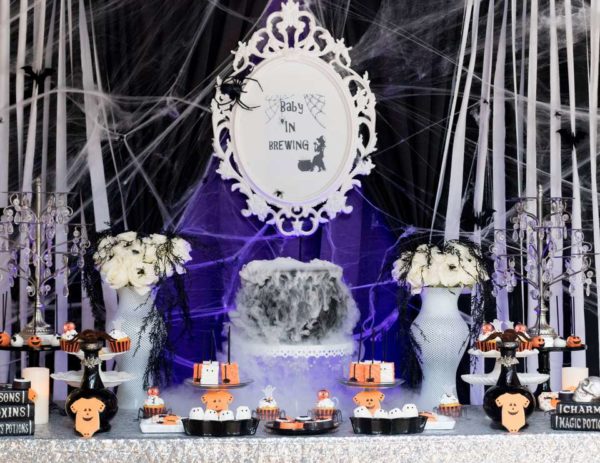 This Spooktacular Baby Shower had all of the elements you could want in a fabulous spooky celebration. Using this adorable Halloween theme to spoil a special mom-to-be was a perfect way to take advantage of such a fantastic time of year, while ensuring that the vip was spoiled rotten.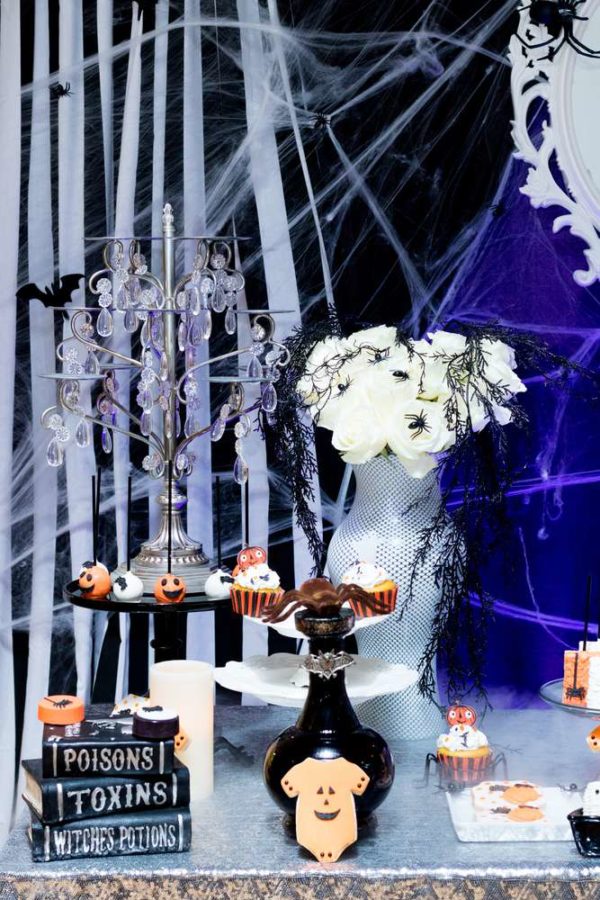 With Rosy's Manor behind the wheel this event had a professional look that reflected throughout the entire venue. A massive space was used, ensuring that all of the guests would fit easily. The array of adorably creepy decor really made this party stand out epically.
The dessert table was a stunning blend of scary decor and delicious snacks.  A fantastic backdrop was created with purple and black fabric layered with white streamers and of course, spider webbing.  A massive, ornate frame had adorable clip art and "Baby In Brewing" advertising the theme with precision.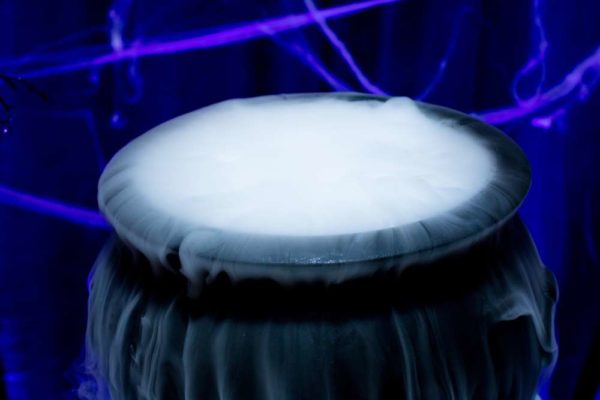 A cauldron made a stunning centerpiece for this Spooktacular celebration with dry ice creating a fantastic layer of fog over the entire table. It was set on a cake tray, allowing it to be easily seen. To each side of the cauldron large vases held white flower bouquets that had their own eerie personalization, spiders and flies and other neat little creep additions.
The treats all had their own wonderful spooky attributes, like pumpkins on sugar cookies and mummy styled rice krispy treats. Cupcakes were set in stands that looked like little spider legs. There were even delectable cake pops that were frosted beautifully.
Guest tables were decorated to blend smoothly with the theme, white chairs made a perfect contrast to the black table cloths. Each table had a glitzy silver runner down the middle with lovely little bouquets of flowers. Table numbers made it simple for everyone to remember their spot too. Candles made a cute cozy addition to the look.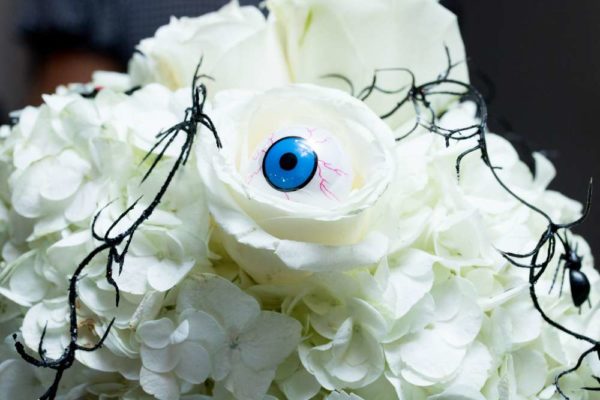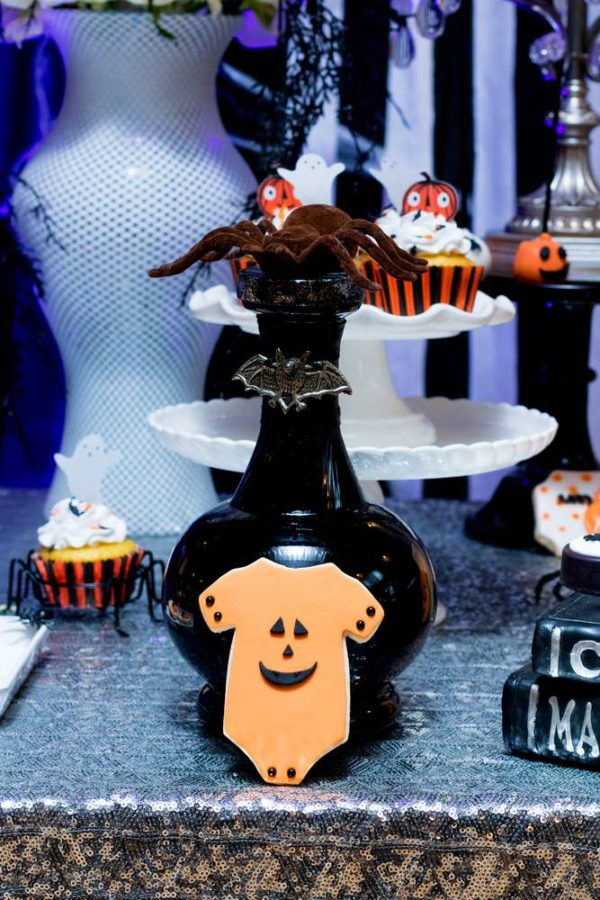 Credits –
Venue/Decor – Rosy's Manor
Photography – Sueannette Photography
MORE INSPIRATIONS: