This Crown Prince themed baby shower by Bee-Unike Events made guests feel like they were of true royalty. The unique and rich decor was fit for a king.
The dessert table featured a variety of sweets that looked delicious enough to be served at the royal palace. A large tiered cake sat in the center of the desert table. Alongside the cake were smaller cake pops and assorted cookies. A royal blue color took center stage at the desert table and was accented by a shimmering gold.
On either side of the desert table were two large sconces filled with elegant flower arrangements. The rich gold color extended into the flower arrangements with gold painted roses. A pure white carpet is featured underneath the table.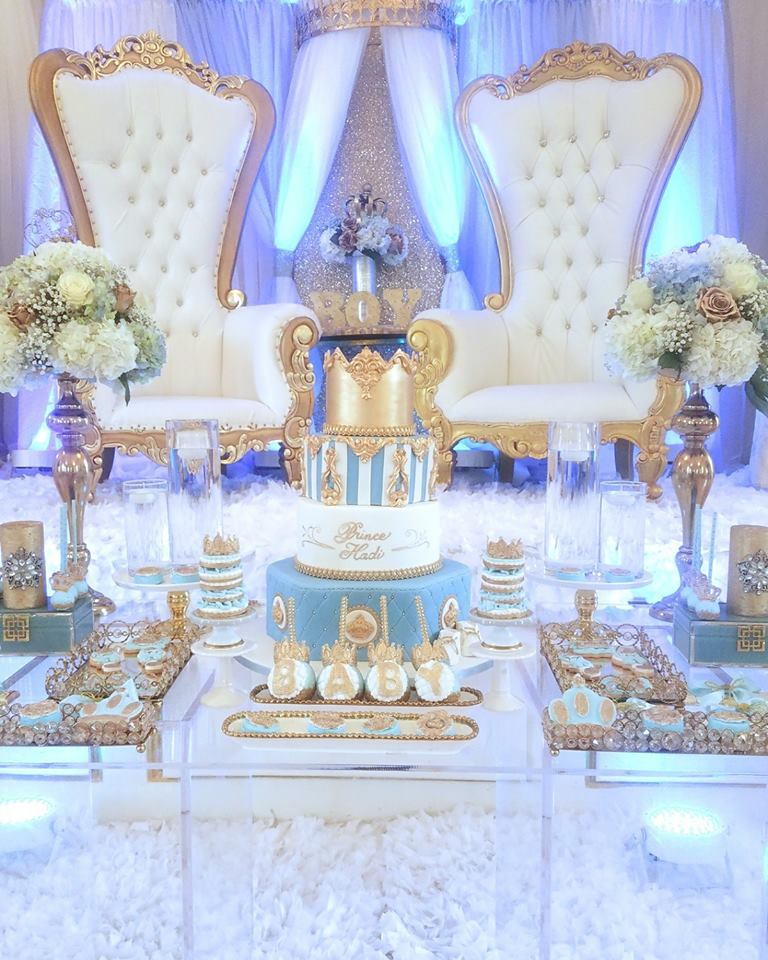 The back drop behind the desert table included sheer curtains that surrounded a gold glittery wall. Also behind the desert table were two royal chairs for the guests of honor. The tall chairs were accented with ornate details.
The guest tables stuck with the royal theme. Each table featured an elegantly arranged flower centerpiece with royal blue and white flowers. Gold roses and a king's crown also adorned the centerpieces. Each royal guest also received a special miniature bottle of wine and sparkling crystal glass.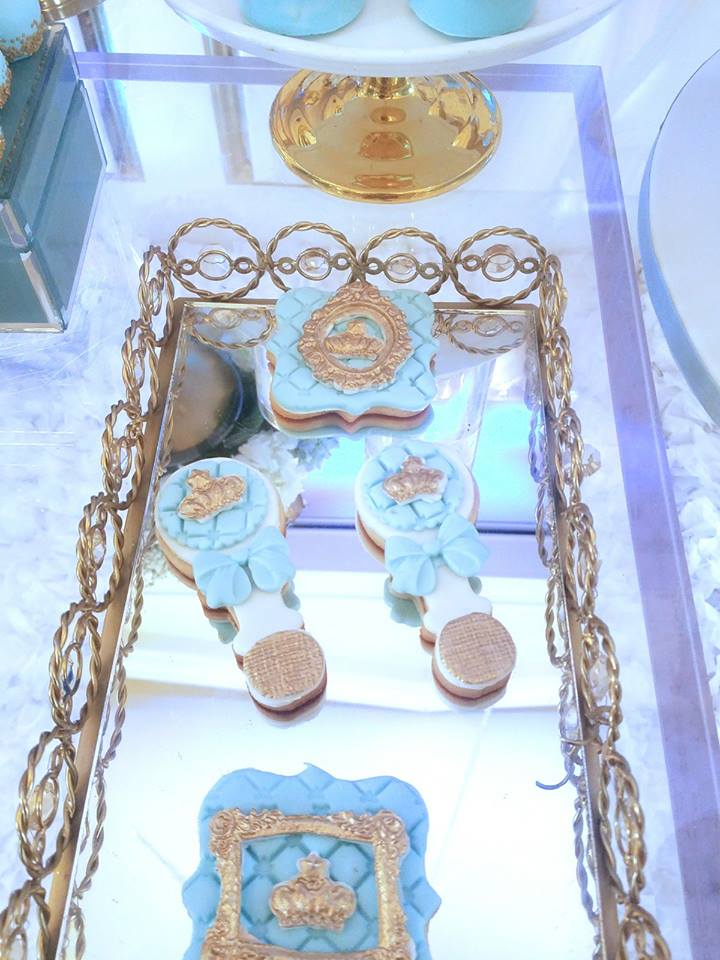 MORE INSPIRATIONS