Stunning Prince Baby Shower by My Little Angel Decorations:
This Stunning Prince Baby Shower was thoughtfully planned by My Little Angel Decorations. The party was filled with rich gold and royal blue.
The dessert table was incredible! The table itself was made from four large wooden letters that spelled "Baby" and was covered with glass. A three-tier cake stood at the center of the table.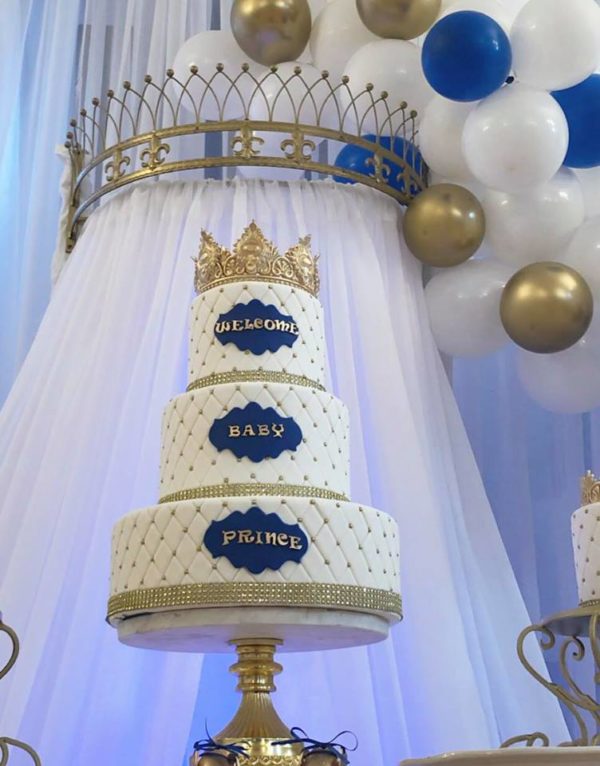 The cake was decorated with rhinestone trim and featured a large gold crown on the top. Doughnuts were uniquely displayed on metal hooks. Guests could also choose from a plate full of intricately frosted cookies.
The background of the dessert table transformed the room into a royal palace. A sheer white curtain covered most of the background. Balloons of white, blue, and gold wrapped around the end fo the table. Chandeliers were used to provide the perfect amount of light. A large white chair made the perfect opportunity for memorable photos.
The guest tables were also decorated to match the theme. Each table was decorated with a royal blue tablecloth and decorated with a sparkling gold table runner. Candle sconces were decorated with blue roses. Even the chairs had elegant white covers.