A modern and contemporary Sprinkled with Love Baby Shower by My 2 Pink Ladies.
Because Mom-to-be did not know whether she would be having a boy or a girl, the focus on this parties decoration was primarily to please Mom at this fantastic event.
The color arrangement at this party was Black & White Damask with hot pink accents and it flowed throughout the designated space with ease. The dessert table was a vibrant array of pinks that made the room pop.
The table was covered in lay of hot pink, draped with the damask, creating an elegant and visually stimulating look. The table was arranged quite nicely with a variety of levels to easily see what treats were available to the guests.
My 2 Pink Ladies utilized the lovely curtain in the window and hung celebratory flags that matched the color scheme perfectly. The curtain muted the light coming in, creating a warm atmosphere to enjoy.
A very unique wreath was hung on the front door welcoming guests. It was created with balloons that were not blown up, a wide mix of black, pink and white and hung with an adorable polka-dot ribbon.
There was a lovely art-decor piece hung in front of the thank-you table that was wrapped in damask and topped with hot pink poms that brought an innovative touch to the party. The backdrop matched the gift boxes perfectly.
One neat touch at this event that made it stand-out was the silverware, each set was wrapped in a hot pink napkin and had a personalized tag with the "Sprinkled with Love" theme on them.  This was a neat idea for a party memento!
The final touch on this party that I really enjoyed was the diaper cake. It was a three-layer wonder of pink and damask that was wrapped and tied with a vibrant pink bow. What a wonderful event!
Credits – My 2 Pink Ladies – http://my2pinkladies.blogspot.com/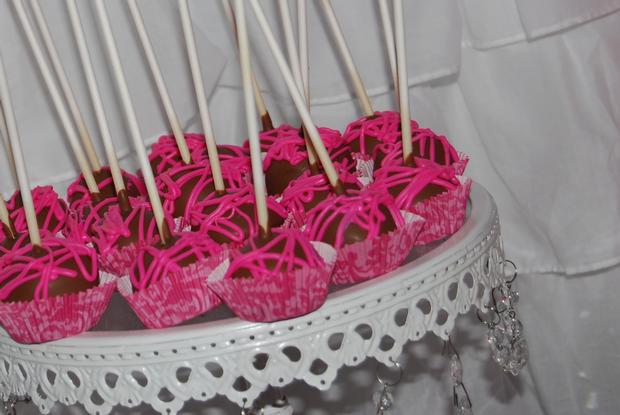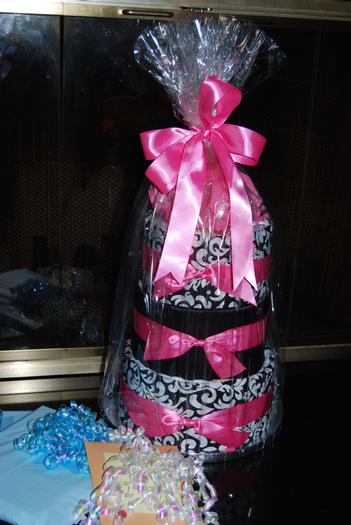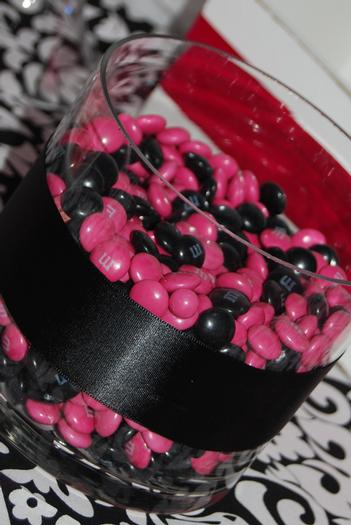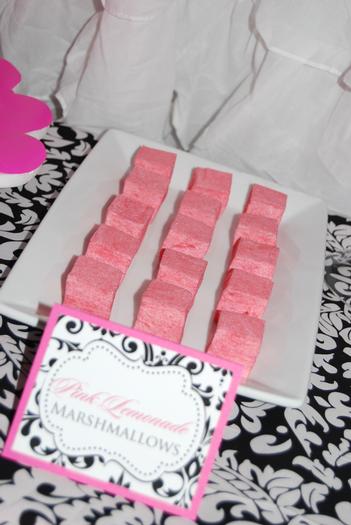 More ideas –