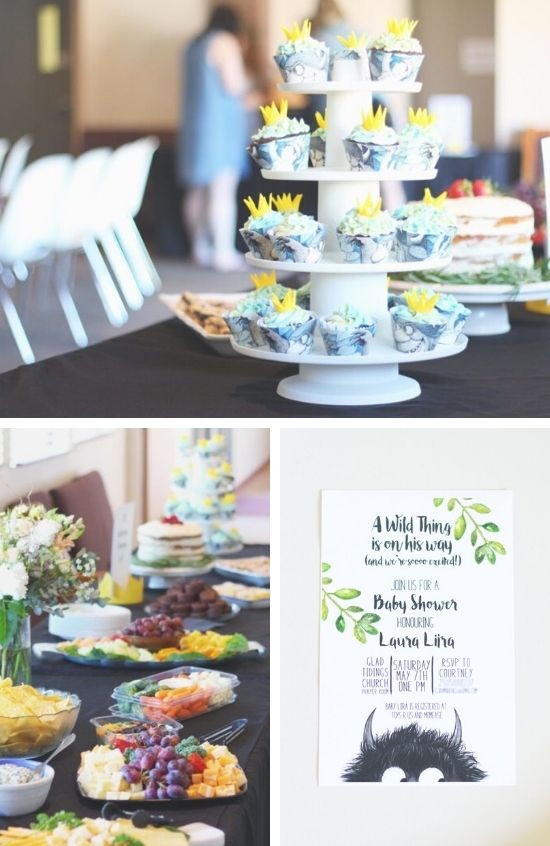 It was easy to fall for this King of All the Wild Things Baby Shower with its adorable decorations that brought the classic book to life. With a fantastic church venue, Glad Tidings Church, this party had a wonderful setting to welcome friends and family to celebrate a little life coming into the world.
To set the scene, a large block of black fabric was hung with "King of All the Wild Things," spread across the center in bold black and white colored flags.  The top of the phrase was accented with greenery similar to that drawn in the story.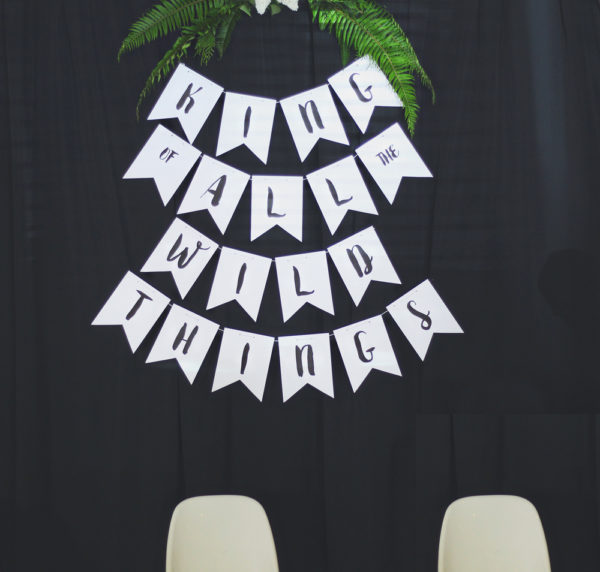 The invitations to this party were stunning, designed by SS heart. In green black and white, they even had artwork that mimicked a wild thing from the book in fun fashion.
Adorable blocks of soap were created in marbling of green and ivory for all of the guests to take home. They were wrapped in sweet labels that were designed to match the invitations adorably.
When it came to the food, the arrangement was perfection with all sorts of delightful snacking options available. Tables were set in a long row so guests could eat buffet style and were covered with a black cloth to match the theme beautifully. Flower bouquets made a cute decorative addition to the tables too. From chips and dip to fruits and veggies, there was something for everyone to enjoy.
The desserts looked quite wonderful too with a tall tower of cupcakes in 'Where the Wild Things Are' wraps and topped with little golden crowns.  A naked cake was a fitting centerpiece to the dessert section with is sweet white frosting, decorative greenery at the base and scrumptious strawberries on top.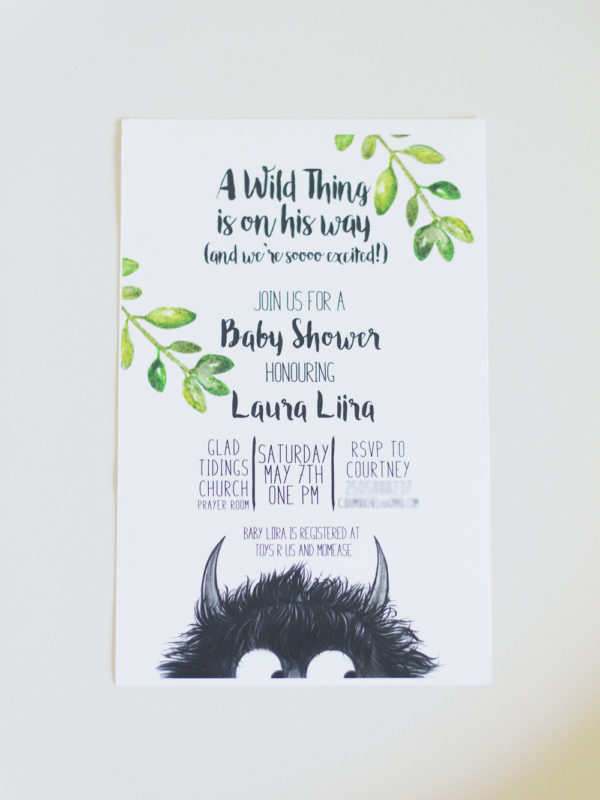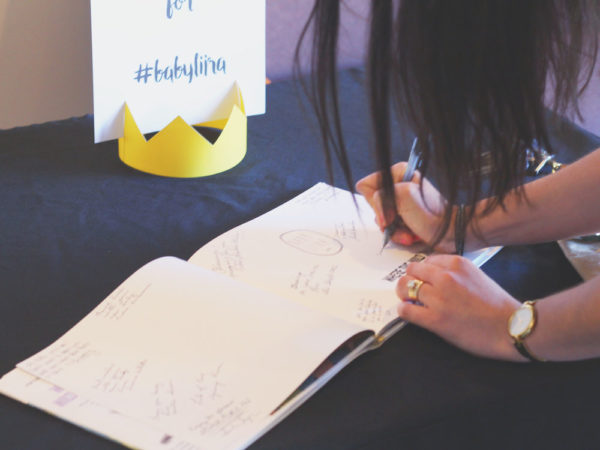 Credits –
Cupcakes – Rachel Cakes
Cake – friend Amy
Soap Favours – SS heart and friend Beth
Blooms – designed by Tiffany Sityayev
Venue – Glad Tidings Church
Soap labels and invites –  SS heart