This Outdoor Co-Ed Baby Shower was full of all kinds of fun details that both mom and dad-to-be could enjoy. Taking advantage of natures beauty, Joel Catering created an environment that was warm and inviting, letting guests enjoy the outdoors in style.
The guest tables were a vision of elegant simplicity, with a white cover, beautiful wooden chairs and a small, glamorous centerpiece.  The centerpiece was a glimmering vase with a small bouquet of beautiful flowers that stood out magnificently.
The invitations used to notify guests of the celebration were fantastic.  Bright orange, smooth silver, and a gorgeous font and bordering, gave everyone a chance to see a bit of the fun they were going to enjoy at the event.
The beverage trays were set up in a minimalist, vintage style that looked cozy and fun.  With open pitchers with delicious juice and a vase full of fun straws to use, the table was easy to access.  There was even a barrel filled with the chilled bottles for adults to enjoy.
The food looked scrumptious, all put together gorgeously on a buffet style table. Mini-sandwiches were set in a pyramid style, making it simple for guests to grab as they moved along the line.  The dishware used to hold all the yummy items was simple and beautiful, all white and fantastic.
The cake was a beauty, silver and white layers topped with a mini-bouquet that added sweetness to the treat.
Another neat touch utilized was a chalkboard with the menu displayed on it in a lovely font, decorated with a sweet border that added a flair of fun. With a spread of florals around and the vibrant colors of the grass and trees, the natural touches really made this Simple Co-Ed Shower a vision to remember.
Credits –
Photography: Greer G. Photography
Catering & Design: Joel Catering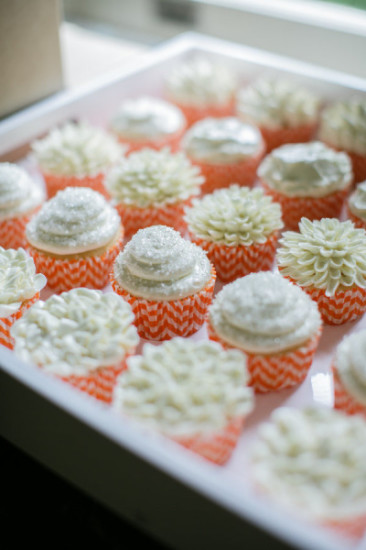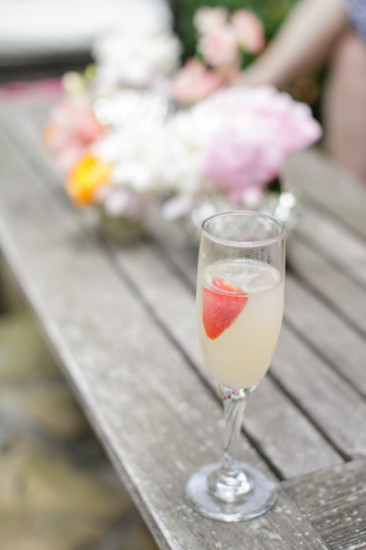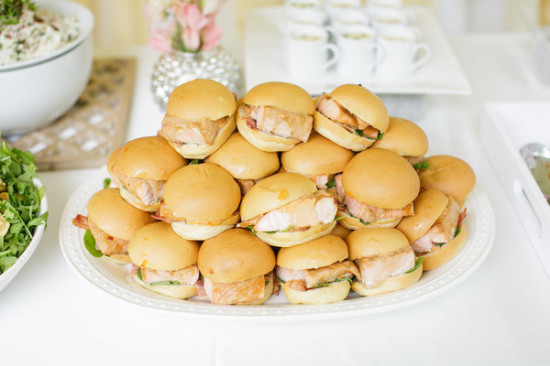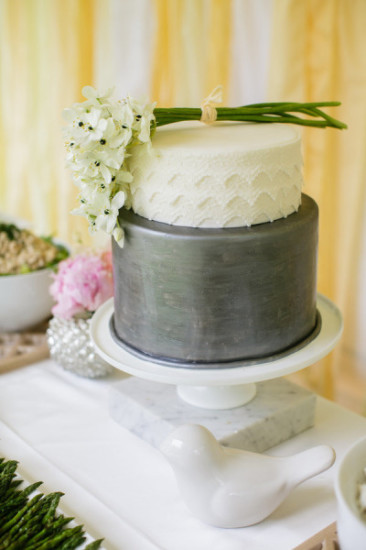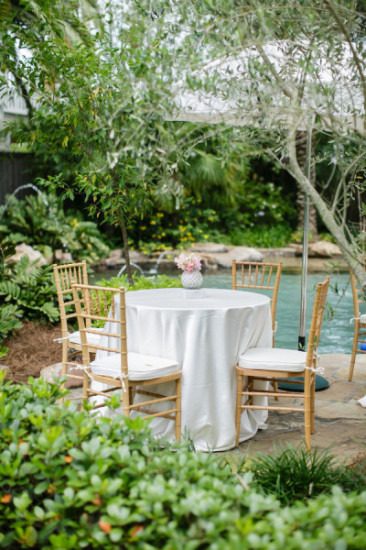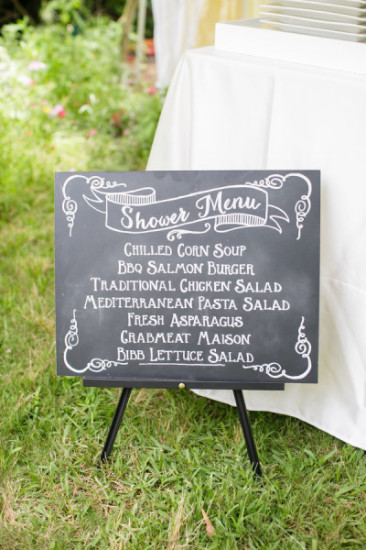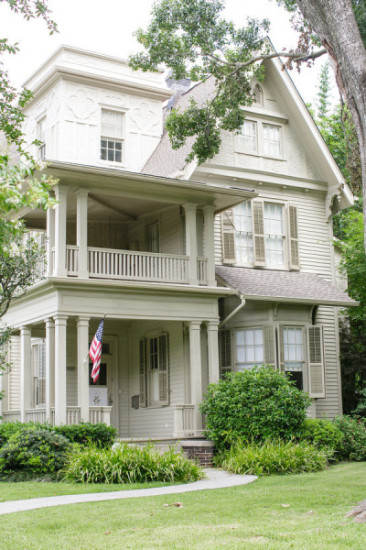 MORE INSPIRATIONS: