This gorgeous boho-themed gender reveal party was planned by Bee-unike Events. The party was hosted outdoors and featured a variety of rustic decor and flowers.
The dessert area for this party was unique and beautiful! Individual tables at varying heights were tipped with reals segments from logs. Each tier featured a different tasty treat. The highest table was home to a gorgeous gender reveal cake. The bottom of the cake featured two elephants with pink and blue bows. The rest of the cake was decorated with pink, blue, and cream-colored bubbles. Cake pops were decorated with sweet pink and blue elephants. Guests could also choose from tasty-looking cupcakes or cookies. The cookies were intricately decorated to fit with the theme.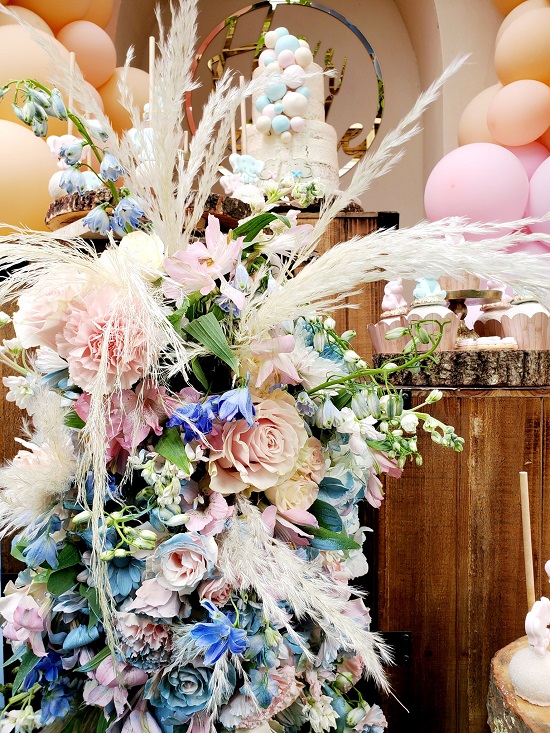 The background of the dessert area was stunning! A large shiny gold sign read "he or she." Blue, orange, and pink balloons formed an arch around the dessert area. Two tan panels featured adorable boho-themed elephants. Connect to each elephant's trunk was a bouquet of balloons. One elephant had a blue bouquet and the other had a pink bouquet. A large floral arrangement with pops of pink, blue, and orange was placed in front of the dessert area.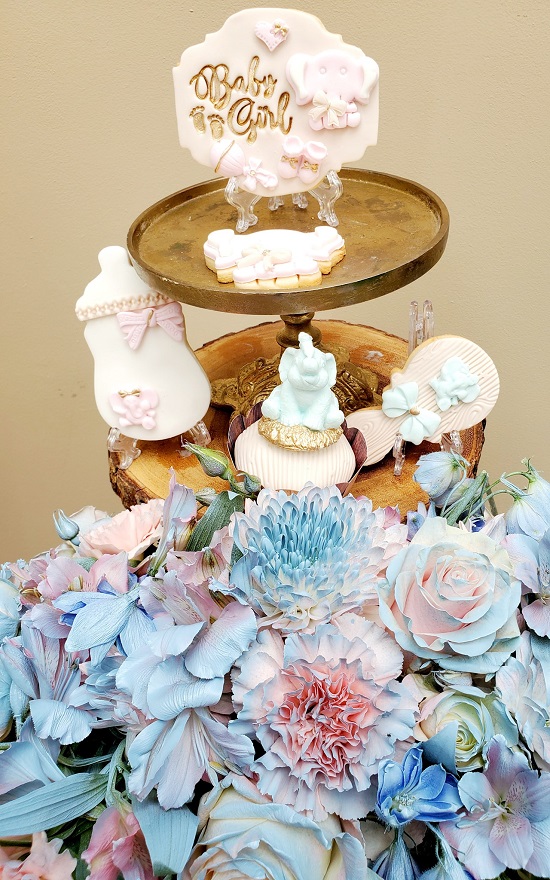 The outdoor setting for this party worked perfectly with the theme. The party was held on a patio, so fake grass was rolled out for the dessert area. A white picket fence and overhanging trees complimented the party decor.