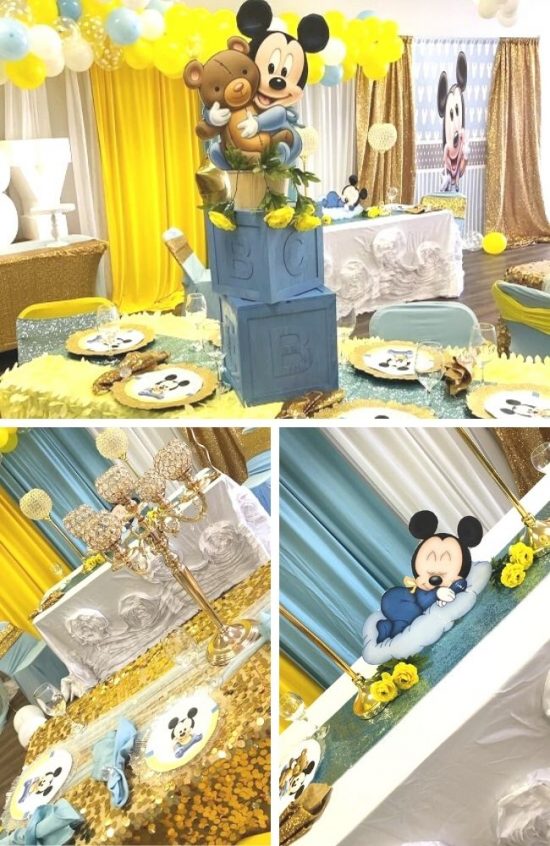 This adorable yellow and blue Mickey Mouse themed baby shower was planned by Jessica Walker Albert.
The backdrop for this party was stunning! Plain walls were instantly transformed to be a part of the party decor. A longer wall at the front of the room was covered in light blue, yellow, and sheer white curtains. Sparkling gold curtains framed everything perfectly.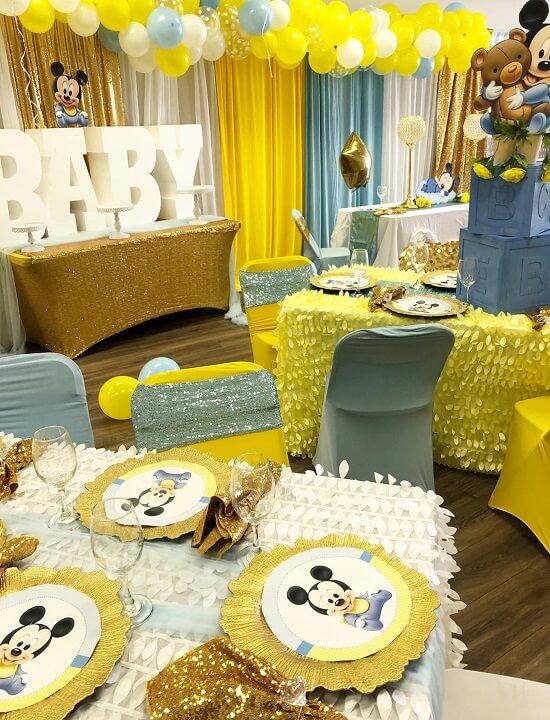 The tops of the curtains were decorated with yellow, blue, and white balloons. Some of the balloons even featured adorable white polka-dots. A large formation of white balloons formed a cloud above the table of honor.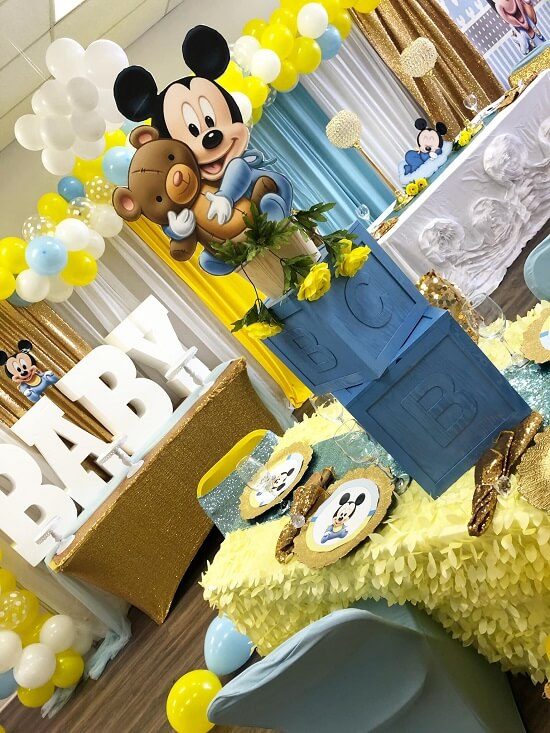 This party was all about honoring the mom-to-be. A table of honor was covered in a decorative white table cloth and sparkly blue tablecloth decorated with yellow roses. The chair for the mom-to-be was even decorated in blue fabric and featured a decorative gold strip.
A dessert area was ready to display tasty treats. The area for desserts was on a table decorated in gold sequins with a light blue table runner. Extra-large white blocks at the back of the dessert table spelled the word "baby." Three white cake stands were displayed at the front of the table.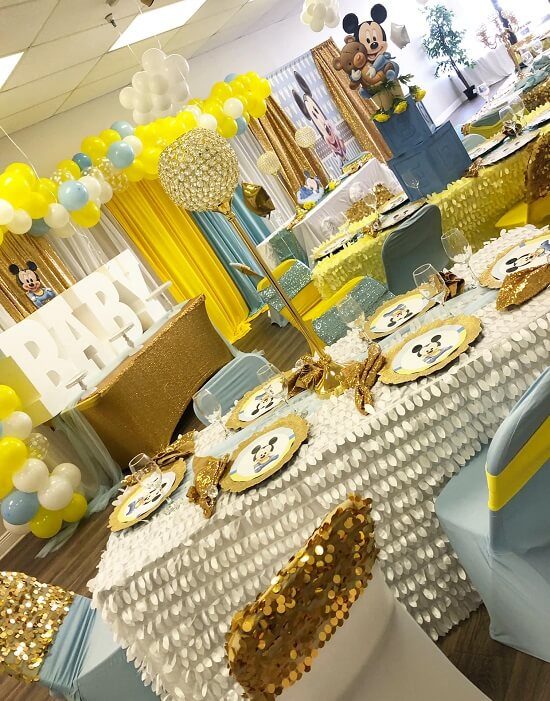 The guest tables for this party were adorable! Each table was decorated with a white or yellow textured tablecloth. Sparkling or sheer blue table runners added an extra pop of color to the table decor.
Each table featured an adorable centerpiece of Mickey Mouse sitting on top of two large baby blocks. Even the plates fit perfectly with the theme. Mickey Mouse-themed plates were set on top of intricate gold charger plates. Both the napkins and chairs were covered in gold sequins.
Extra wall space was creatively used to create an adorable Mickey Mouse themed photo backdrop. The backdrop was near the table of honor, which made it the perfect spot for opening gifts.