GENDER REVEAL IDEAS
Gender reveal parties for babies to be are all the rage right now, and future parents really let their imaginations soar when it comes to creating new ways to reveal the sex of their upcoming bundle of joy to all their loved ones. Whether you opt for a big production with the popping of giant balloons filled with either blue or pink confetti, or if you go a subtler, sweeter route with little cookie onesies bursting with blue or pink sprinkles, creativity knows no bounds, and you can certainly cater to your own personality!
Have a funnier, messier idea in mind? The gender reveal volcano is fun, loud, and edible—and it's quite a show, too! With a sugar concoction in a girl or boy color, the "lava" is bright and sweet! Want to immerse yourself even further and instill even more laughs and cheers?
The Egg Roulette gender reveal idea is just about one of the most creative things you can do, and everyone will be on the edge of their seats waiting to find out which egg in the 12-pack (pink and blue assortments!) will crack on the head of mommy or daddy!
Top 12 Gender Reveal Ideas
Egg Roulette Gender Reveal
Pop the Balloons to see!
Smoke Powder Cannon Reveal
Football Ball Reveal
Balloon Box
What's The Scoop Cake
Boy or Girl Cookies
Pin the Balloon
Confetti Cannon
Volcano Gender Reveal
Little Miss or Little Man Reveal Fizz
What's in Mommy's Belly Game
(PS: click on image for more)
1) Egg Roulette Gender Reveal
by Dallen Reber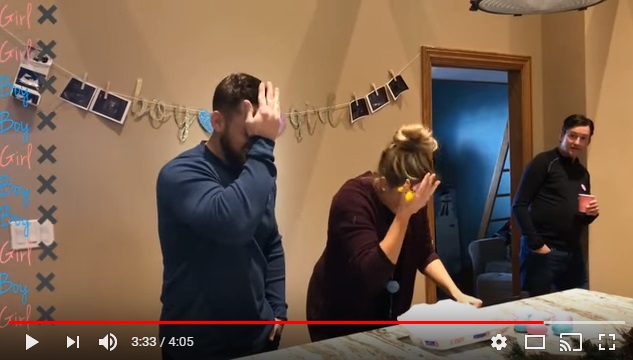 2) He or She POP the Balloons to See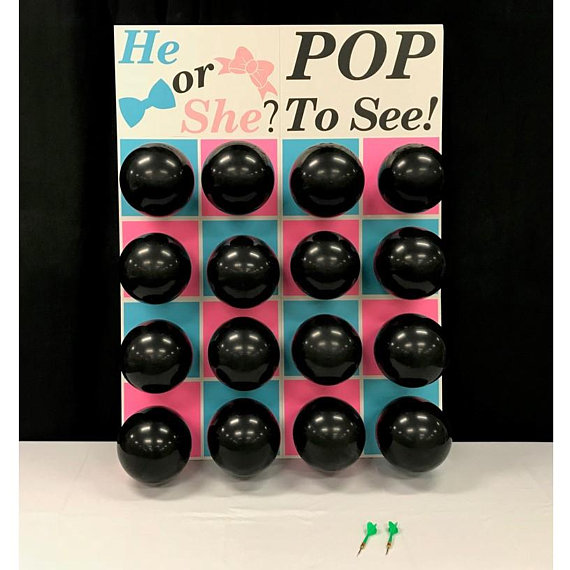 3) Smoke Powder Canon Reveal
4) Football Reveal Ball
5) Gender Reveal Balloon Box
6) What's the Scoop Cake
7) Boy or Girl Gender Reveal Cookies
8) Pin the Balloon
9)Bows or Bowties Gender Reveal Confetti Cannon
10)Volcano Gender Reveal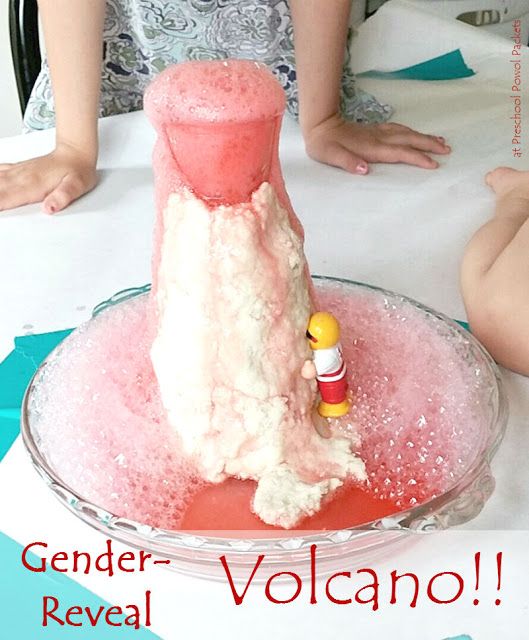 11) Little Miss or Little Man Reveal Fizz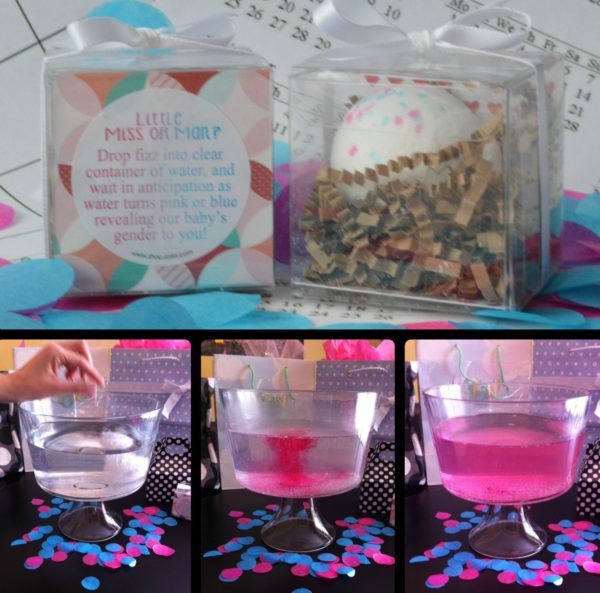 11)What's in Mommy's Belly Game
Unravel the pink or blue ribbon and cut it with care as you guess mommy's belly size