Featuring my favorite ETSY products on this page: Please note, I do not sell these products, please see below for a direct link of the Etsy seller name & link to the product!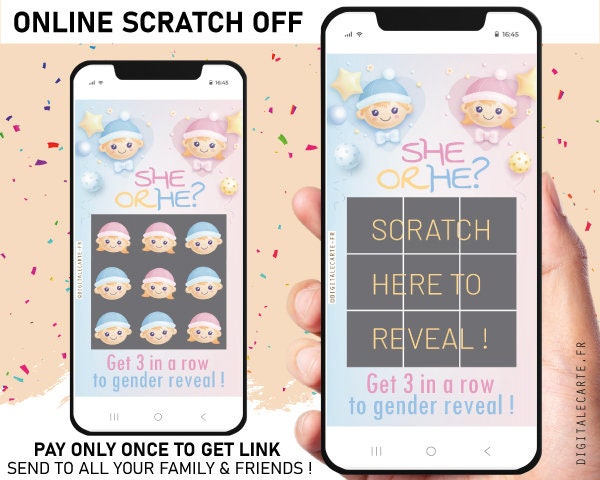 Digital Scratch off card gender Reveal Boy or Girl, tic tac tao announcy baby family friends ! ENGLISH text ! it's a girl ! it's a boy !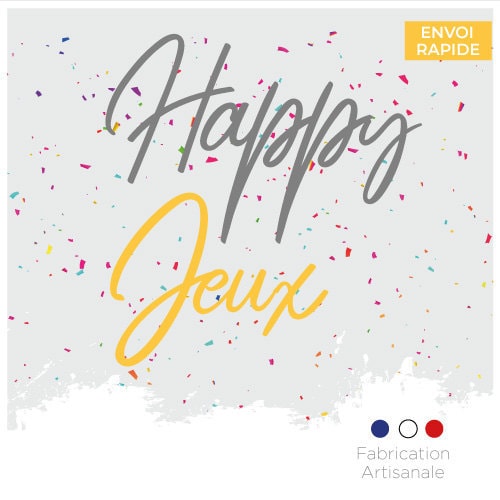 By: HappyJeux
REVEAL BABY - GIRL OR BOY ?

If you are so hurry to announce the BIG surprise to your family and your friends, we have the solution !

- digital scratch off card ! it's online card !

HOW ITS WORK ?

You will send the card by link to your family and friend ( phone or mail )
They will open the link, see the card, and can play to this fun game to reveal baby !
They can scratch directly on their screen , then discover if you're expect a little boy or little girl !

WHAT I CAN CHOICE ?

TWO DESIGN MODELS :
- one title "it's time to reveal the surprise" , one heart shape scratch off with baby gender. this one can choice color skin( white, brown, black)
- one title "Reveal" with 2 babies, one round scratch off "wrong" , second scratch off with good answer.
- one title What baby will be ?
- one title "she or he" with tic tac toe game

ENGLISH TEXT :
- it's a girl
- it's a boy

WHEN YOU WILL GET THE LINK OF THE CARD ?

Link will be send manualy after received order. (approx between 15minutes or 12hours) - because it's french times
Link can send no limit people but only available during 15days.

Congratulation for you baby !