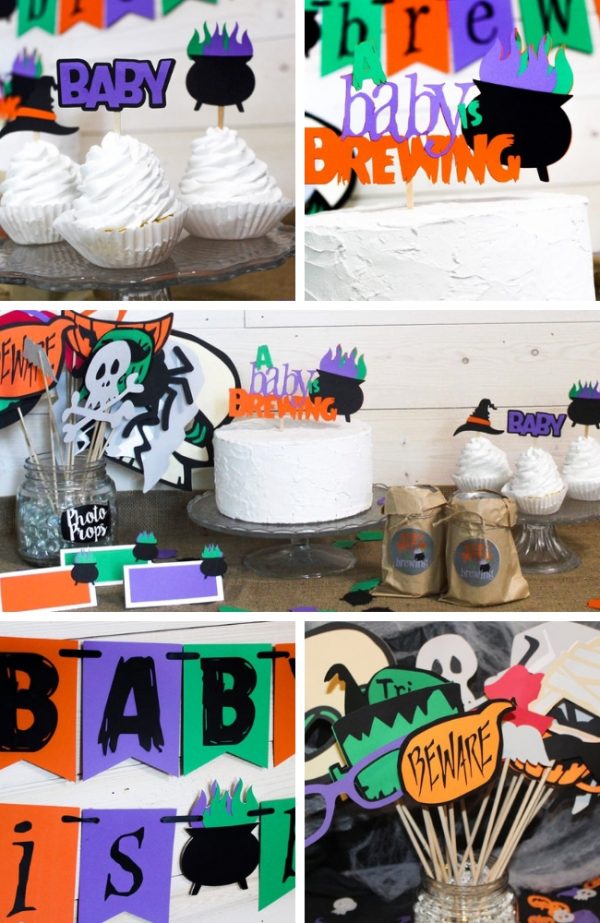 Baby Shower Halloween Invitations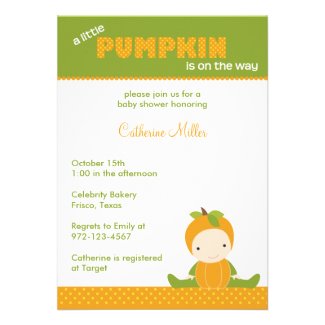 Halloween has always been one of my favourite holidays. If your baby shower happen to fall around the Halloween time, having a frightening fun Halloween themed baby shower seems like a best party you could ask for! I enjoy Halloween as it involves so much costume making, gobbling of creepy cuisine and there are so many ways to decorate the room.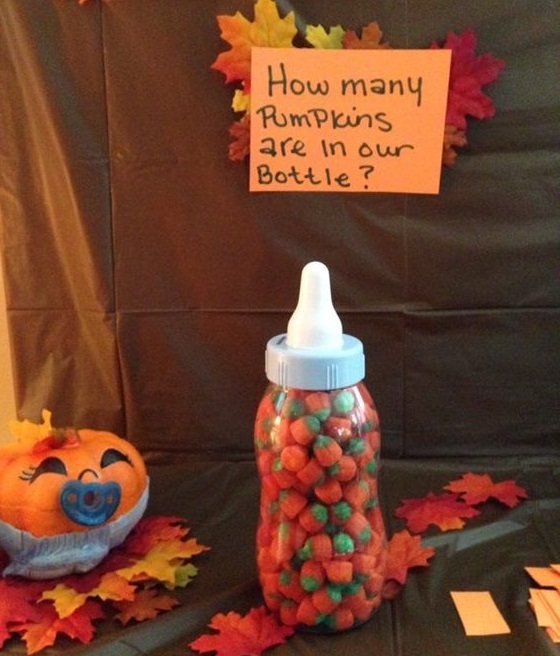 *
For starters, you can create a spooky feel by using moody lightings, music and a few decorations including fake spider webs and furniture covered with white sheets. Of course, you do not need to go for a totally spooky decorations, it can be a cute baby pumpkin themed Halloween baby shower party with black and orange color scheme. You could still have furry spiders, other plastic insects, orange and black or pumpkin helium balloons which you can drape it with pumpkin patterned or orange sheets. Also, all your guests can attend to the baby shower dressed up in a costume. There are few maternity Halloween costumes for the mom-to-be as well, it will be so much fun!


Halloween Themed Food & Drink Ideas
If you like a challenge you could make a witch's house cake, or make a smoking punch bowl with dry ice. Although it may not be so easy to find dry ice. You may need to go to specialty shop or google to see if there is any around where you are. If you do find it, it would probably be an interesting drink to serve to your guests, it will surely impress them and you will also be surprised at yourself for making one!
The easiest and quickest way to decorate your food for a Halloween theme is to use Halloween themed cupcake toppers or pix, orange or black cupcake wrappers, along with few plastic spider insects here and there on top of the orange or green icing or frosting of the cupcakes.
How to make smoking punch drink by Howcast
 Halloween Baby Shower Favors
If you love the warm, chocolate goodness of fresh-baked brownies, these halloween brownie favor cake pops might a nice idea!
Your Halloween party will be both delicious and delightfully frightening when you serve guests these spooktacular fortune cookies.
Impress your guests with these adorable personalized holiday cookies! Made from a classic butter cookie recipe with a touch of almond, guests of all ages will love these cute and delectable treats. These chewy cookies not only taste delicious but can also be kept up to 3 weeks! You would be able to add 1 line of text to mark your occasion! Get them now by clicking on the cookies.
Follow My Mess's board Baby Shower Halloween Theme on Pinterest.