Easter is a time to celebrate blessings, nostalgia, and family. It marks the beginning of spring and the bloom of new life and sunshine—and a wonderful time for a baby shower. There is no better way to celebrate an upcoming bundle of joy than with bright colors of pastels and a warm welcome of light fares and sweet treats. By incorporating Easter and a baby shower together, your event is sure to be nothing short of enchanting.
Decorations
An Easter baby shower should be bright and offer an open, airy ambience. Decorations are plentiful and some you can even incorporate activities with. Pastel colors are a must for your canvas for an Easter baby shower, and because these hues are so crisp and clean, mixing and matching up décor for your celebration is so simple. For gender specific decorations, go with light blues and yellows as your base colors for a boy, and pale pinks and greens for a girl. Flag streamers with the letters of the soon-to-be baby and pastel balloons with polka dots or striped designs keep in theme with a clean, delightful look.
Floral arrangements for centerpieces or even more subtle accents should include hydrangeas in ivories, baby blues, or blush pinks. You'll want to be extra generous on the amount of flowers you use in an Easter baby shower, as it's not only the time for the birth of a baby, but also the birth of a fresh spring. White frilly tablecloths and garlands made from yellow bunny cutouts add a soft touch, while teacups, china plates, and gold silverware bring an extra air of sophistication to the party. Remember that while you're going for a classy look with this theme, it's also a good idea to add a dash of fun as well. Bunnies, Easter eggs, and baby chicks really showcase the excitement of the bundle of joy.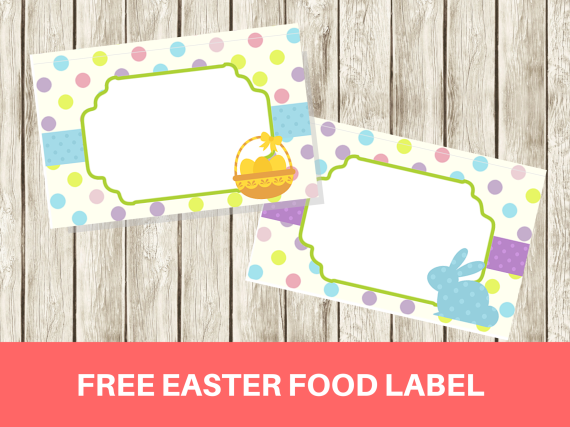 Food Table
As everyone knows, Easter is a time for treats and this baby shower is no exception. Setting up a large, main event table that houses treats that are not only delicious, but also a feast for the eyes, is definitely a staple you want for this baby shower.
This main table can house an array of pastel-colored candies in tall apothecary jars, sugar cookies frosted with images of eggs, bunnies, and flowers, the traditional peeps and Cadbury eggs, and chocolate covered cordials. Fluffy cupcakes and cake pops are also a delightful addition that an Easter shower can't do without. For other snacks, cups of ranch dressing with carrots dipped inside and cucumber sandwiches are great grab and go options that still offer a lighter fare to balance all the rich desserts.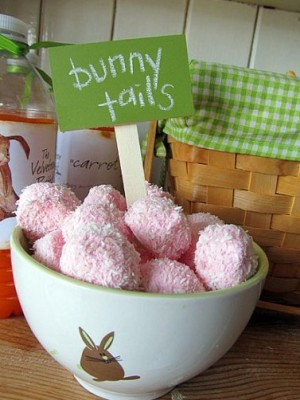 Cake
A diaper cake for the mom-to-be decorated in bright yellow baby chicks is a beautiful adornment and will also be extremely useful when the baby comes. You also can't beat a real cake, of course, and an embellished one full of all the best details of Easter is perfect. If this is a gender reveal shower, then using the cake to surprise your guests is a popular option. The inside of the cake should be blue or pink, so that when you cut into it, the color does the revealing for you! This is a clever and super memorable way to celebrate the little boy or girl newborn.
Easter Diaper Cakes
These spring themed diaper cakes are sure to add a burst of spring to your party! The cakes are made from high quality Pamper's swaddlers that can be used for the baby being celebrated after the party. The set includes one large, three tier cake and two smaller cakes. Each cake is adorned with an adorable green polka-dotted bunny. The diaper cakes would make excellent centerpieces or would look lovely as part of a display table.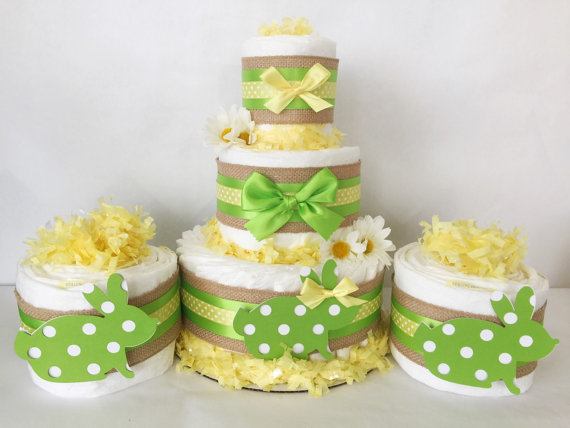 Pastel Easter Egg Garland
This sweet garland is sure to brighten up your party! You have the option to choose a pastel colored garland that is loaded with Easter eggs or bunnies. The size of the garland ranges from twenty to one-hundred twenty inches depending on your decorating needs. The eggs and bunnies are made from a thick card stock and measure approximately 1.6cm tall. In addition, the garland could be used as part of a mobile in the baby's room after the party!
by LaMiaCasa
Bunny Confetti
This confetti will make the perfect addition to your party tables! The beautiful pale pink and sparkling gold color palette will have your guest mesmerized! Each bunny is made from high quality acid free card stock which makes it perfect for scrap-booking or creating a decoration for the baby nursery after the party is over.
"It's a Girl" Banner
This banner which reads "It's a Girl" is the perfect banner for an Easter themed baby shower or gender reveal party. The banner is made from five by five inch premium chipboard. The colors of the chipboards alternate between bubblegum pink, blush pink, and white. The letters are done with gold glitter, which adds just the right amount of sparkle to your baby shower. The banner is strung together with stain ribbon. There is plenty of ribbon on each end of the banner to make for easy hanging. Since the banner is made from high quality materials, it can be saved as a special keepsake or used again for another party. The banner can be ordered in different colors to coordinate with your color scheme.
Bunny Bums Soaps
These adorable Bunny Bums soaps will be a major hit at your Easter themed baby shower! Not only would they make your guests smile, they are beautifully crafted and the scent is amazing! Each box comes with 6 sweet little bunny bums.
Burlap Bunny Banner
This banner is the perfect springtime decoration for your party! The banner includes five burlap pennants with pink and green flowers sewn on each pennant to represent the tail of the bunny. The edges of the banner are treated to reduce fraying. The banner measures approximately three feet long and is sewn onto sturdy twine. There is an extra three feet of twine on each side of the banner to make for easy hanging. The colors of the flowers can be customized if desired.
Decorative Mason Jars
These beautiful spring colored mason jars make the perfect party decoration for an Easter themed party. The jars are sealed to prevent paint from chipping and include dainty twine bows. These jars would look lovely as centerpieces and also make excellent flower vases. You could even fill the jars with fresh flowers to give your home an authentic springtime appearance. The great thing about these decorative jars is that they can be used as spring decorations long after the party is finished.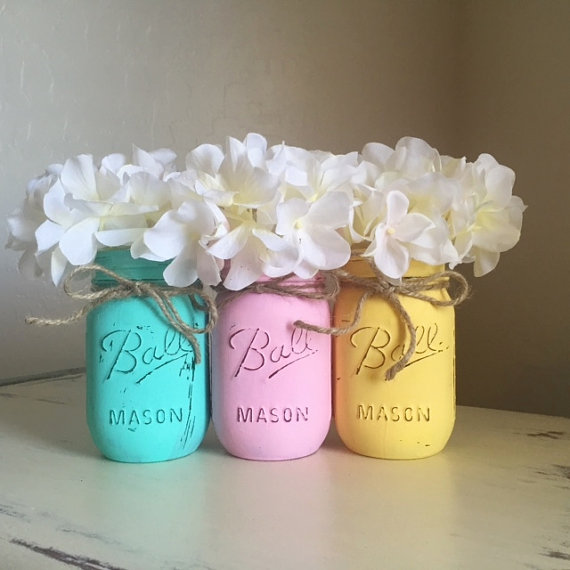 Candy Bags
our guests will adore these Easter themed candy bags. The bags are sold in sets of seven and include adorable die cut Easter Bunny tags with matching bows. The bags are the perfect size for M&Ms, but could be filled with another similar candy of choice. Pastel colored M&Ms are often sold during spring and would add to the Easter theme! You have the option to choose colors to match your party.
 Bunny Ear Cupcake Toppers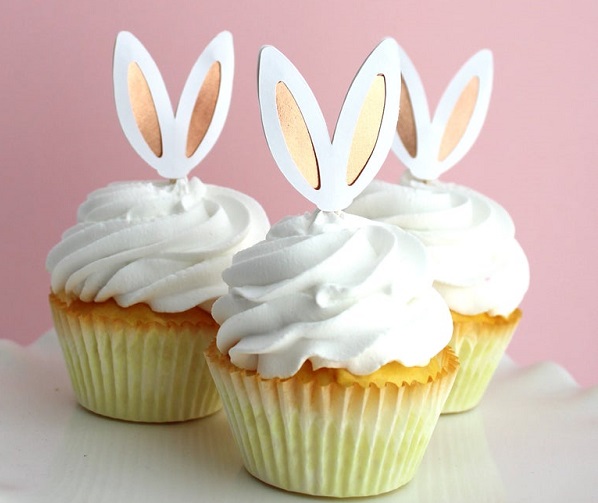 Easily turn your plain cupcakes into Easter themed creations with these fun bunny ear cupcake toppers! The ears are double sided with rose gold bunny ear centers. The bunny ear cupcake toppers measure approx 2″ x 1.5″ comes on a small wooden rounded pick.
Games and Activity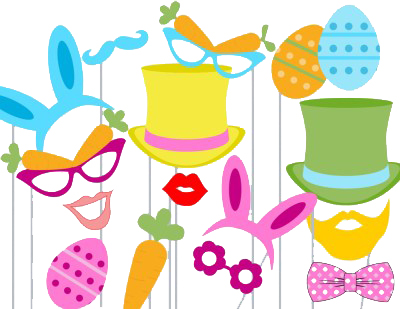 Favor Ideas
You can get really creative with party favors for your guests with an Easter baby shower, and the biggest part of that creativity comes from the presentation. Putting your party favors in themed Easter baskets or inside plastic eggs is an energetic and playful twist on showing your guests appreciation. Great ideas for memorable favors are cute Easter figurines like a smiling baby chick hatching out of its egg or a hopping bunny with an Easter basket. Fuzzy socks in bright colors folded into the shape of a bunny's head are unique and useful, and miniature bird houses are elegant and a forever keepsake.
When you put together great décor, delicious food, and thoughtful gifts, you have the happy recipe for an unforgettable Easter baby shower and a joyous welcome to spring that has finally arrived.