Featuring my favorite ETSY products on this page: Please note, I do not sell these products, please see below for a direct link of the Etsy seller name & link to the product!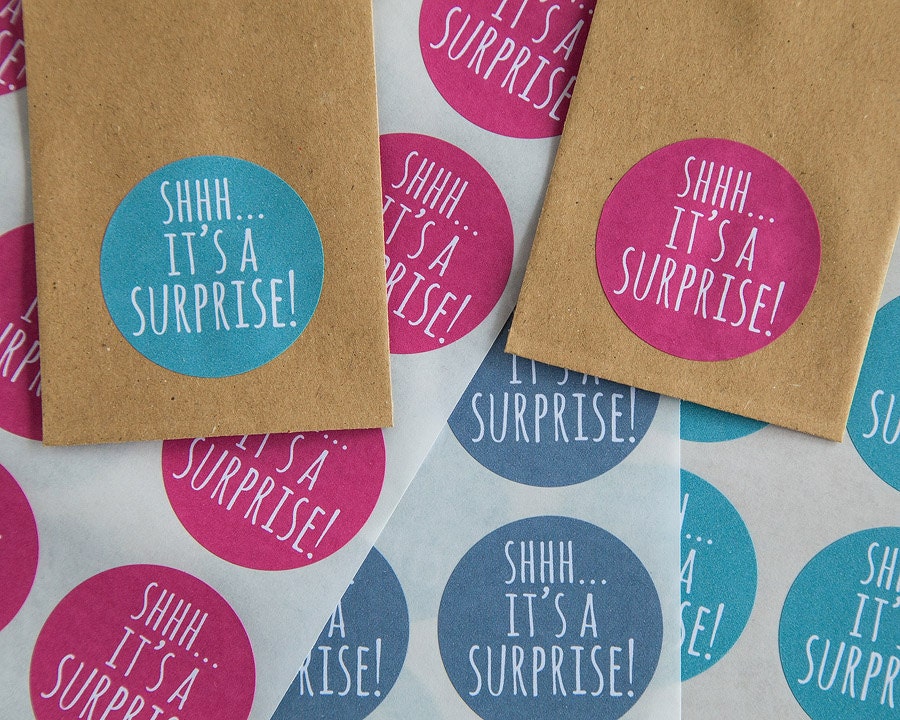 Shhh it's a Surprise Wedding Favor Sticker - Raspberry, Grey, Teal Seal/Label - Baby Shower, Surprise Party - Round 40mm (1 1/2in) WED16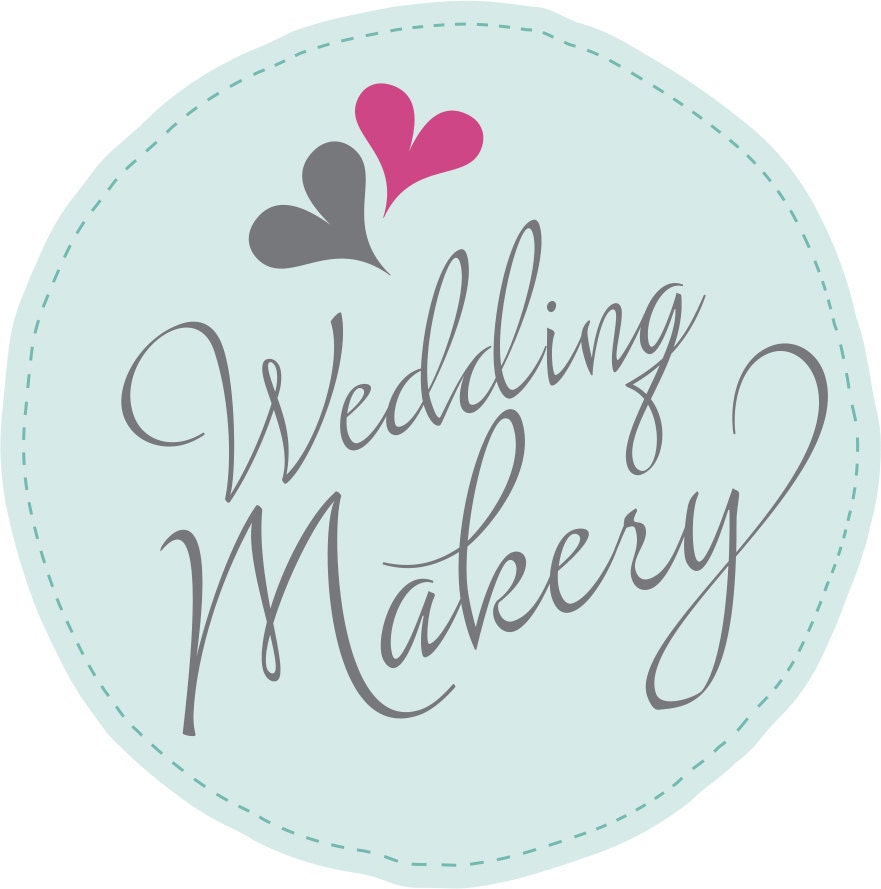 By: WeddingMakeryCo
Set of 24, 48 or 96 'Shhh it's a Surprise' Sticker/Seal/Label...a perfect way to make a simple package look stunning! Dress up parcels, letters, envelopes...Perfect for handmade favors, baby showers, surprise birthday parties and also great for Etsy sellers!
These attractive stickers are a must-have for those creating a DIY wedding. They are cost-effective when used on a small Kraft envelope, containing a small favor.
Our 'Shhh it's a Surpirise' stickers are printed in 3 colours: Teal, Grey or Raspberry. Colours that will tone well with most paper colours, and will give your wedding table, baby shower, or birthday gift a beautifully elegant look!
You will receive
* 24, 48 or 96 Labels on 2, 4 or 8 sheets (please use the pull down menu above)
* Printed 'Shhh it's a Surprise' in Teal, Grey or Raspberry, using pro-dye quality ink
* Each label will be 1 1/2inch approx (40mm) diameter
* These stickers were created by us in our own studio.
If you need a different quantity than listed above, please message me. If you would like a different colour, or words? No problem!....just contact me.
Although we are in the UK we are happy to ship worldwide, please see our shipping information for this product. Shipping in the UK is 1st Class. Shipping around the world is by International Standard (old airmail service).
As we send parcels abroad most days, we can estimate how long they may take to arrive. These are the estimates we work on, although not guaranteed by us in any way. Some parcels arrive well before this, but we like to be honest!
Average Shipping times
USA : 10-14 WORKING DAYS
Australia 10-14 WORKING DAYS
Europe 7-10 WORKING DAYS
~~~~~~~~~~~~~~~~~~~~~~~~~~~~~~~~~~~~~~~~~~~~~~~~~~~~~~~~~~~~~~~~~~~~~
Never worry about asking me a stitching or craft question, however silly it may seem to you. I love your questions (must be the magazine editor in me), and would be really happy to hear from you and help. I have been editor of several of the UK's most popular stitching and craft magazines and have written a ton of books on different craft subjects, so I can usually answer most questions or point you in the direction of somebody who can.
Please visit our FACEBOOK page where you can see what we have been up to...and while you are there, don't forget to LIKE our page so that you will receive regular posts of FREE projects and craft ideas.
♥ WEBSITE
http://www.susanpenny.co.uk
♥ FACEBOOK
https://www.facebook.com/SusanPennyHandmadeHome
♥ RAVELRY http://
http://www.ravelry.com/designers/susan-penny
♥ PINTEREST http://
http://www.pinterest.com/susanapenny/