Featuring my favorite ETSY products on this page: Please note, I do not sell these products, please see below for a direct link of the Etsy seller name & link to the product!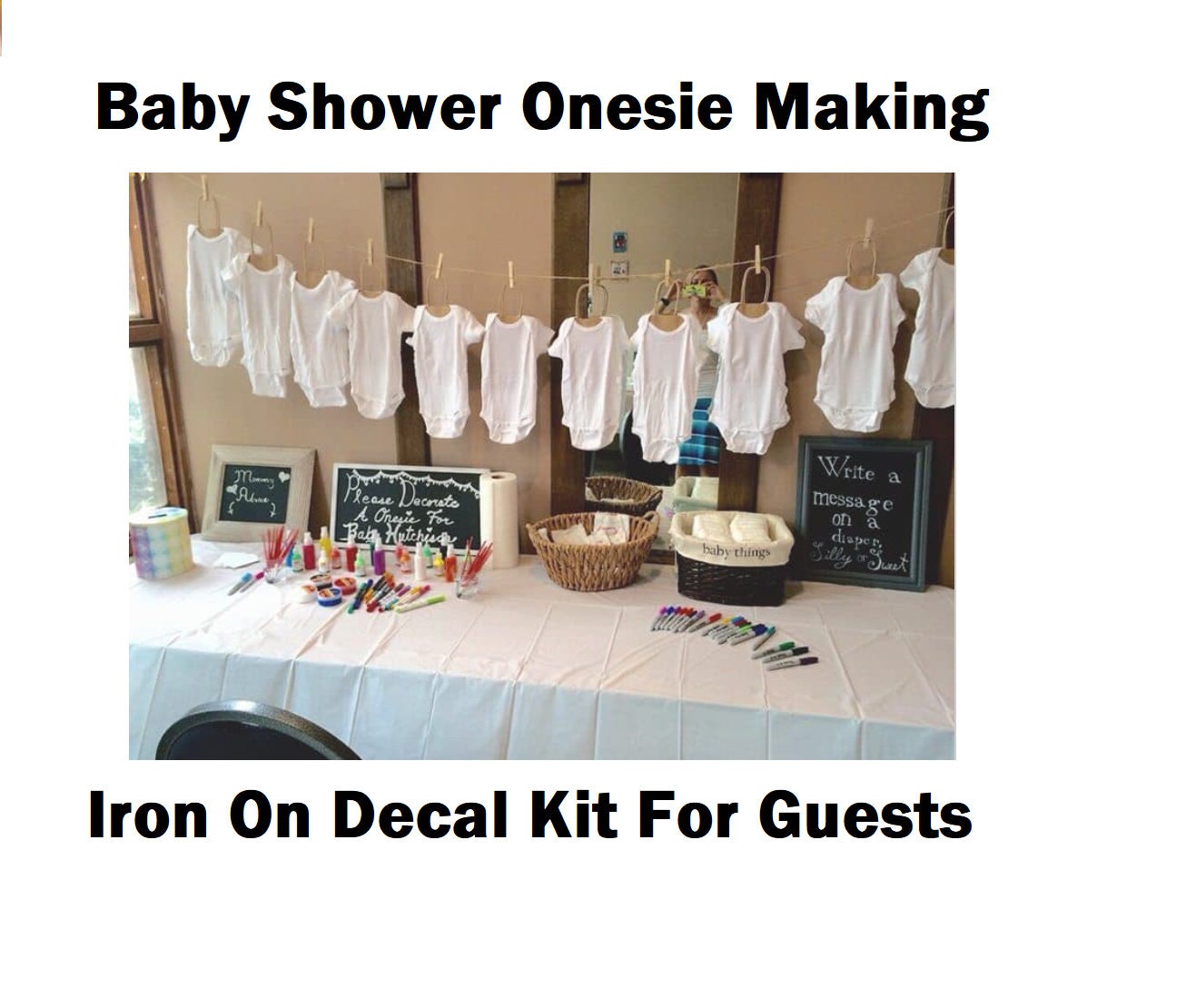 Baby Shower Onesie® Station Kit - Baby Shower Onesie® Making Kit - Baby Shower Onesie® Game - Onesie® Decorating Station - Iron On Decals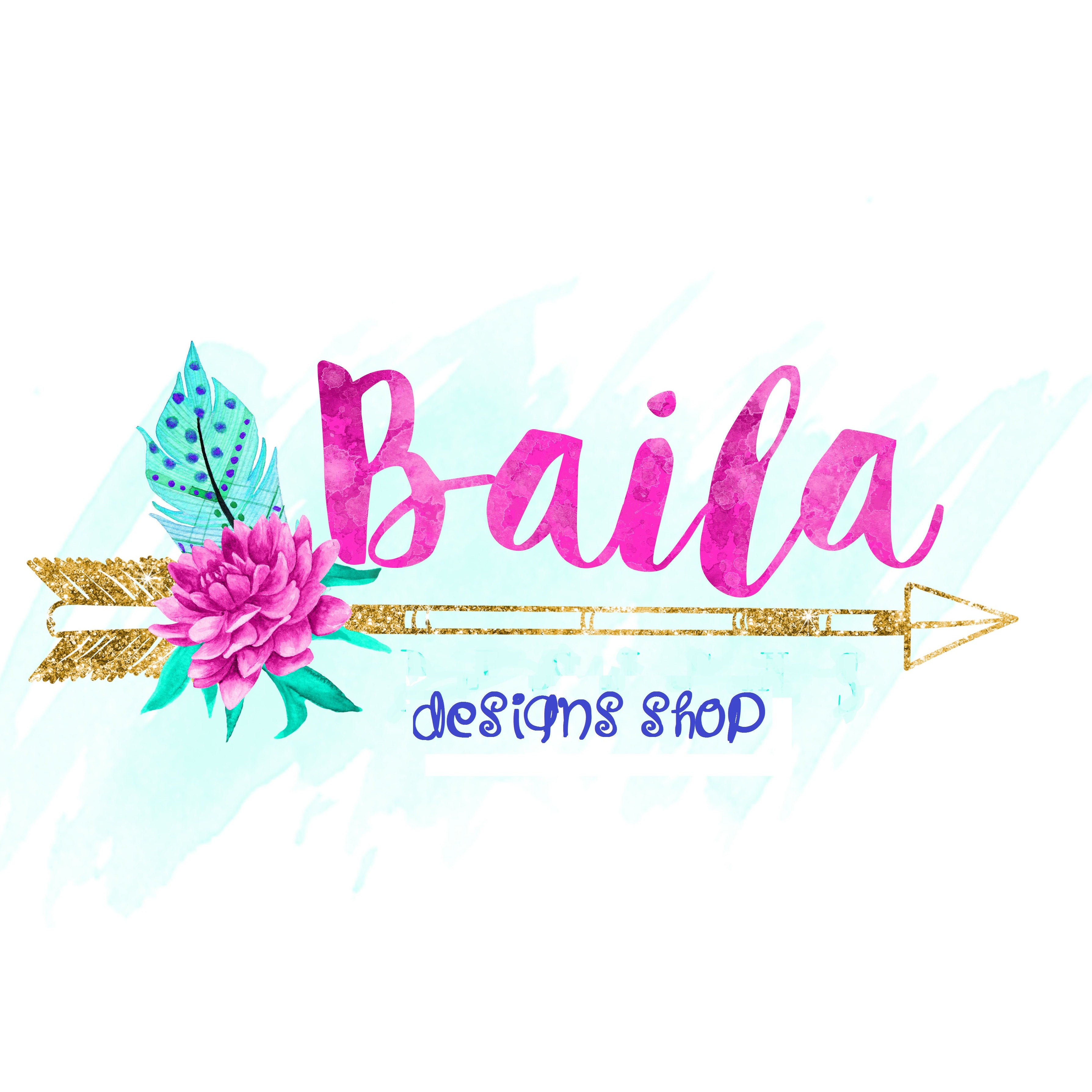 By: BailaDesignsShop
This Baby shower onesie® decals is just what you need for your onesie® decorating station. This baby shower game will be the highlight of your shower.
NO ONESIES®/BODYSUITS ARE INCLUDED.
You can go to your local store and purchase GERBER ONESIES® or if you would like us to include blanks please message us to set up a custom order .
------HOW IT WORKS-----
You pick how many guests are coming and I will send you enough decals where each guest can create his or her own ONESIES® to gift to the mom to be- TRUST me this will be the highlight of the shower. ALL YOU NEED IS A household IRON to create. Pictures show other customer orders.
THE ULTIMATE BABY SHOWER GIFT!
Why stress yourself out by running around everywhere trying to find supplies to create a onesie station for a friend/relatives or your own baby shower? Instead, purchase our DIY Bodysuit Making kit – make your baby shower a fun and memorable experience! Either buy it as a gift from yourself or have everyone attending the shower pitch in to make their very own custom gift for the baby! Purchase our Kit & Some onesies and your ready to have a party!!!
This kit serves as the shower decor, activity, and gift for the mom to be! After creating you can also hang them up with clothespins as decorations.
I do not include clothespins and strings-- This is for an iron on kit only- nothing else will be sent.
------------Details ------------
-------HOW TO ORDER-------
---WHAT YOU WILL RECEIVE----
-- In the personalization box-- Please include the gender, childs name, initials and any other things you want to add-- if you like a specific sports team, certain sayings like future lawyer, daddys lil surfer, Color Choices, Etc- The more info you give me the better I can customize your order-If you like certain items from the pictures, specific fonts, etc PLEASE tell me - I am not a mind reader although I wish I was. ( If you do not provide any information I will send a variety of colors & decals). Please do not order a 10 guests/ and then specify 20 different things- as then I am not sure which designs you like more!
-- PLEASE NOTE-- Although, You may specify designs etc, if you want to design every single shirt down to specific words, colors, and or animals specifically please message me to set up a custom order as there will be an extra fee involved.
- I will send 1-3 decals per guest so each person can pick a couple items they want to make their shirt with. But I do make complete designs so you are not stuck with random pieces that do not match.
- Decals sent will accommodate newborn-3 months bodysuits. If you would like some of them to accommodate larger bodysuits please message me to upgrade the order.
---------COLORS--------------
- You may specify several colors-and I will do the majority in those colors however, I may also include basic neutral colors like black, white, grey, brown, silver & gold.. I may also send some other colors that go with your theme, gender, etc.
I do this because you do not want to end up with 30 shirts in just blue & black
However, If you want them to be all 2 colors for example (every decal navy blue & black) please tell me.
If you would like to add extra pieces, glitter pieces. please message after purchase and let me know what you would like, and I will send you an additional listing to purchase as a add-on.
---------MORE INFO------------
I can also provide an instruction sheet for you to include on your table if needed please leave your e-mail in the personalization box so I can send you the sheet to download for you to print at home.
I Recommend having a variety of bodysuits- solid colors work the best. Colors like white, grey, black, navy, yellow, orange, blue, pink, purple.
-------------------------------------------------------------------
--------ACKNOWLEDGEMENT------------------------
--- By purchasing this listing you are agreeing to the terms
-- There will be absolutely NO refunds, exchanges or partial refunds - This is a custom order and cannot be resold
-- There will be no refunds if you failed to provide me any colors, details, and I sent you random decals and colors that you did not like.-
-- If you would like images/designs to approve prior to me making please message me to set up a custom order.
-- Special designs from my shop along with glitter pieces are not included, you can add these on as extras.
-- Onesies®/bodysuits are not provided this is for the Decal(s) ONLY.
-- The cost of the item is what I receive in US dollars minus etsy fees & supplies- the country you live in may have different currency, I do not receive postage fees or customs fees. (For Example- 15 guests is 66.99 will probably run around 78$ in Canadian $ with 16$ postage- plus you will have customs fees- so all though you may have paid $100 total for the order , I am only receiving the original $66.99. minue etsy fees & supplies. Therefore, your order will reflect 66$ worth of decals not $100 worth of decals. Please keep that in mind when ordering.
-- There will be NO REFUNDS, exchanges etc because your order got lost in the mail, or you didn't order in time and the package did not arrive in time for your shower.. Please allow proper time for your product to arrive always add a couple days for uncertain post office delays if possible, or purchase priority 1-3 day shipping- We can also do overnight shipping etc.
If you would like to check out our color chart and more pictures of customer orders please go to this listing
https://www.etsy.com/listing/693927549/baby-shower-bodysuit-station-kit?ref=shop_home_active_1
- If you have any questions feel free to message me
-----------------------------------------------------------------------------
THANKS FOR LOOKING FEEL FREE TO CHECK out all my iron on decals and tees for the new baby and upcoming events like holidays & 1st birthdays at etsy.com/shop/bailadesignsshop
…………………………………
MISC:
*Please note the trademark ONESIES® brand is solely owned by Gerber Childrenswear LLC. Any reference to, or use of trademark in descriptions is to inform you what this product is intended for.
We are not selling Onesies-